It's a December tradition in my life the past four years. "What the heck am I going to wear to my office's holiday party?" The office gang, although still a blonde down, was
back together
again this year down in DC, but for some strange reason I wasn't in love with the idea of buying a new dress to wear. Yeah, the hubs was shocked as well.
I couldn't figure out what to wear so I did what anyone would do when they just didn't feel like buying something new for a specific engagement - I shopped my closet, sent pictures of available pieces to a friend, and said, "tell me what to wear." I'm so lucky to have Meaghan, from
District Sparkle
, in my life.
I'm always a little tentative when it comes to combining colors, but imagine my surprise when Meaghan sent me this picture she
pinned
months ago:
My first thought, "woah, that's my proposed outfit, just upside down."
Second thought, "I'm definitely wearing a bra with my blouse!"
Thank you Meaghan for picking out my outfit! And for letting me crash at your apartment. Left to my own devices I probably have worn a striped shirt combination... again.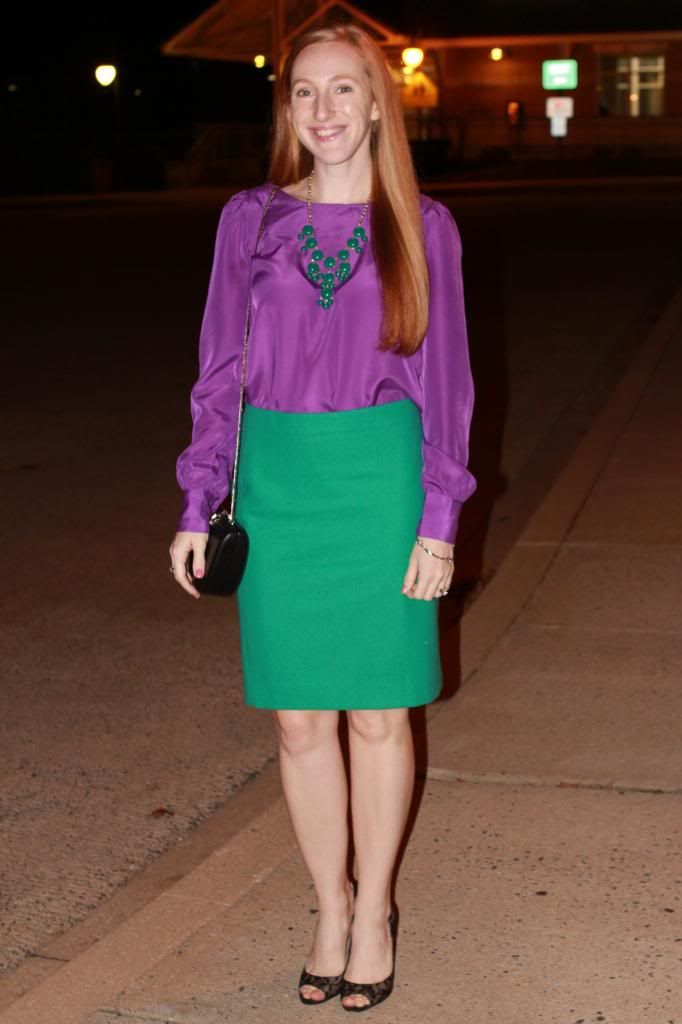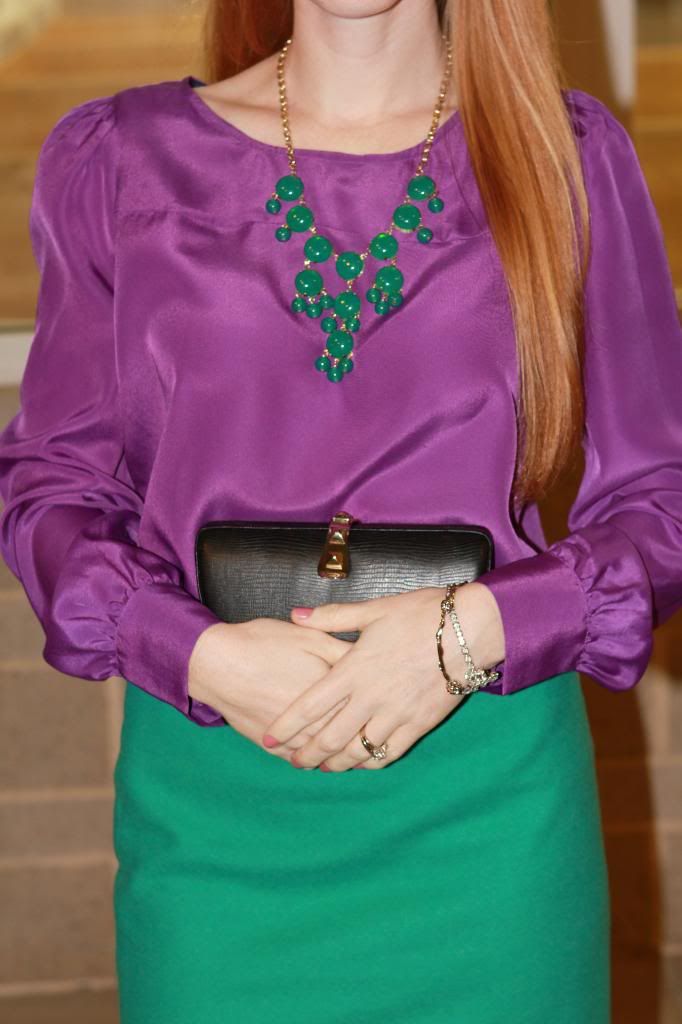 Blouse:
J. Crew
// Necklace: South Moon Under // Skirt:
J. Crew
// Clutch: Rebecca Minkoff // Bracelets:
iSanctuary
, Vintage // Shoes: Nine West (via Marshall's)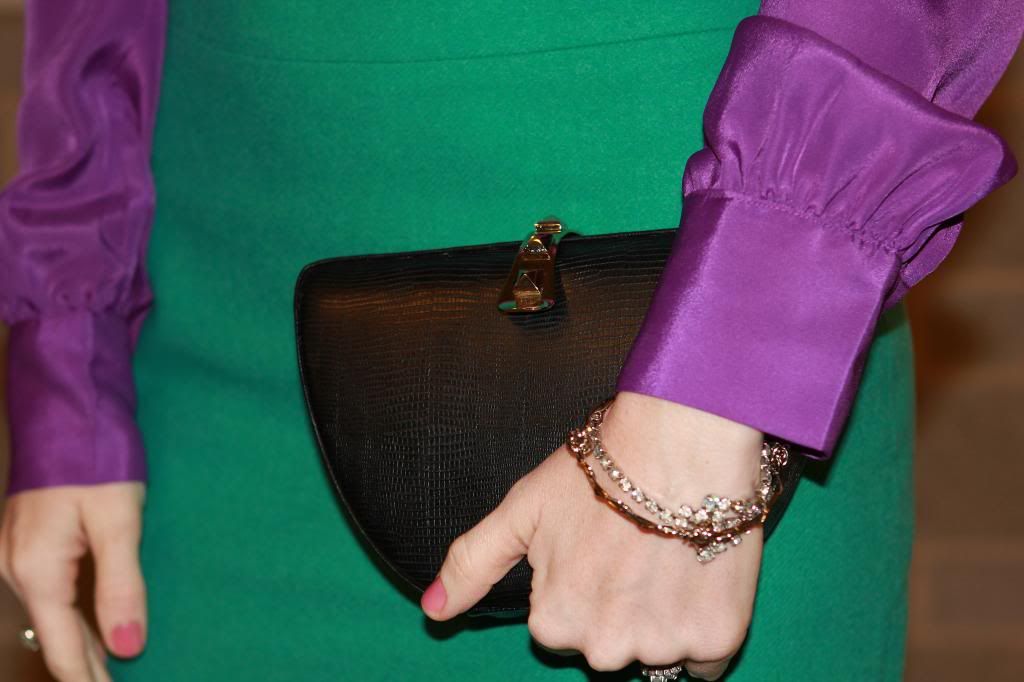 Sidebar:
I've posted
numerous
times
before about my love of a certain studded black purse, but I haven't shared the other amazing Rebecca Minkoff bag in my closet until now. I
won that amazing clutch
, with the cutest gold chain, from
Rebecca Minkoff
way back in October. Honestly, I don't even know how it happened. All of the sudden there was a picture on
Instagram
basically saying that the first person to get that clutch in their online basket had it for free. Then, there was a
tweet
sent out saying I won. It was the most fashionable version of "right place, right time, and damn lucky."
I don't know how much the items would have cost from Oscar, but I can tell you that I scored both the blouse and skirt at J. Crew on
Black Friday
for less than $60 combined. The skirt was on mega clearance for $25 and even though I didn't necessarily need to add another wool pencil skirt to my closet, I wasn't about to leave it on the rack for that price!
So there you have it: I not only embraced color with one outfit, but I didn't have to buy a new dress. Instead, I have two classic, colorful, pieces to keep in my closet to wear time and time again.
What do you think: yay or nay on ditching the dress decision for a work holiday party? What is everyone else wearing for their big holiday party?
J. Crew Factory is offering an additional 40% off all prices today, plus free shipping on all orders over $50! Use code: HOLIDAY when checking out.