Follow my blog with Bloglovin
One of my co-workers graduated from college over the weekend and for a full-time working grandma that is reason enough for a celebration. I've had the craving for malted milkshakes lately and figured why not capture that vibe in a cupcake. You know how malted milkshakes sound good until it's 90 degrees outside and you realize, "milk was a bad choice!" Thank you Ron Burgundy for that pearl of wisdom.
Back to the cupcakes! Pretty standard chocolate cupcakes with two magical ingredients: malted milk powder and cookies and cream sprinkles.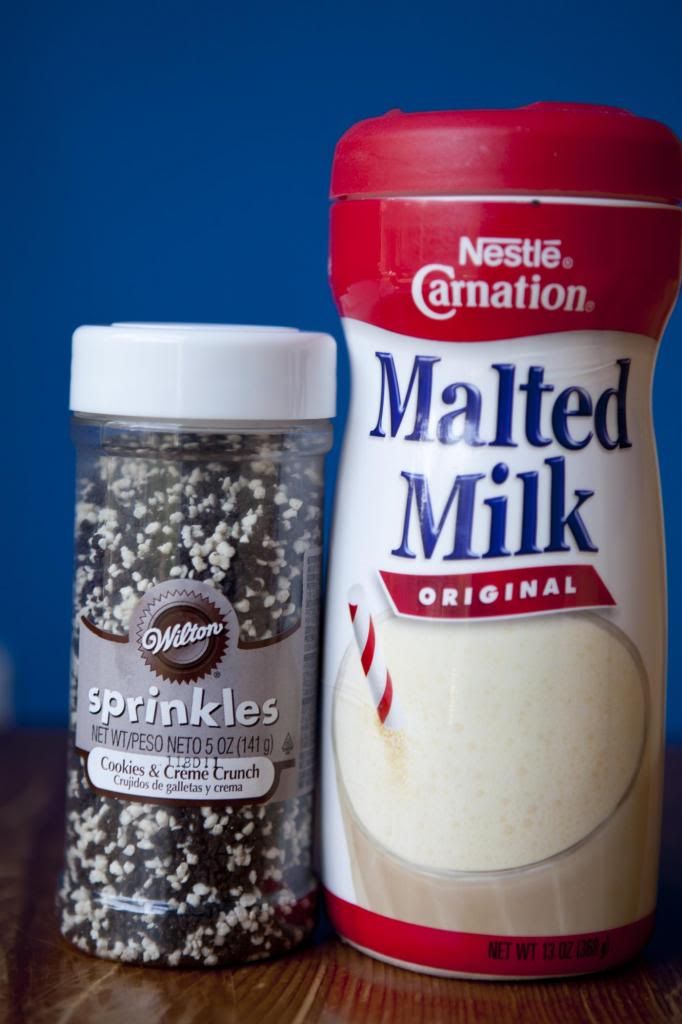 Ingredients: Yields 28 standard cupcakes
2 1/4 cups all-purpose flour
3/4 cup unsweetened Dutch process cocoa powder
1/2 cup granulated sugar
3/4 cup packed light-brown sugar
1 1/2 teaspoons baking soda
1/2 teaspoon salt
1 cup milk
1 1/4 cups malted milk powder
1 cup vegetable oil
3 large eggs, room temperature
1 cup sour cream, room temperature
1 teaspoon pure vanilla extract
vanilla frosting recipe
cookies and cream sprinkles (optional, but awesome)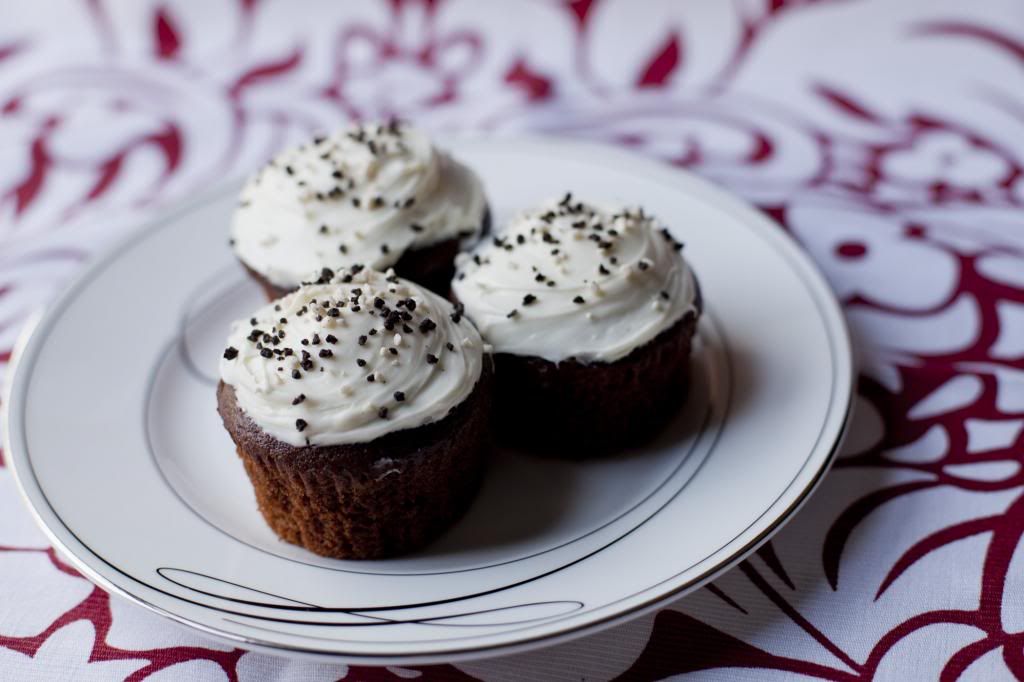 Directions:
Preheat oven to 350 degrees. Whisk together flour, cocoa, both sugars, baking soda, and salt. In another bowl, whisk together milk and malted powder until powder is dissolved (I used a large 2 cup measuring cup and just whisked in the cup. Saved a bowl!).
Beat flour mixture, milk mixture, and oil until combined on medium-high speed with a mixer. Add eggs, one at a time. Add sour cream and vanilla, and beat until just combined.
Divide batter into lined muffin tins. Bake for 20 minutes.
Frost with frosting of choice (I used my go-to vanilla frosting recipe). Eat some frosting straight out of the bowl, leave an extra heaping of frosting on your mixer because that's fair game as well. Sprinkle as desired (eat more sprinkles).
ENJOY!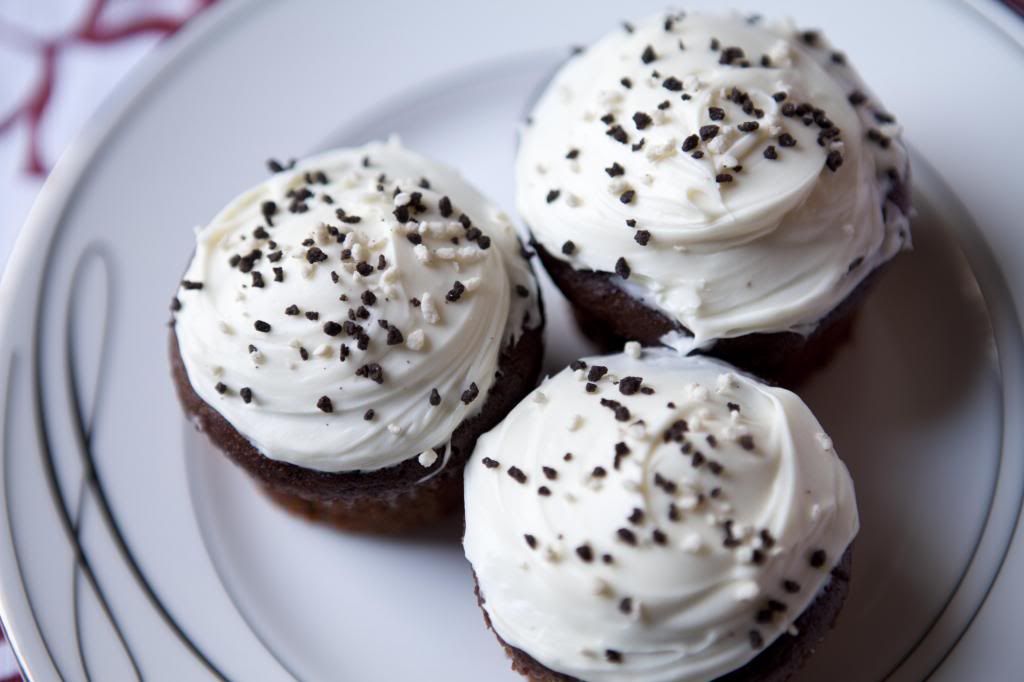 How good are these cupcakes? So good that the hubs not only asked where I got those sprinkles (craft store find), but I also made a batch for him to take into work. Really I'm just setting myself up for failure because that means his co-workers are just going to "expect" baked goods from now on and I already bake for one office!
Not gonna lie, I ate three cupcakes! That's a lot for me because I usually don't have much off a sweet tooth. I have no idea how much batter I ate. Yeah, I said it.
There's something old school about these cupcakes. It's got to be the malted chocolate taste, but they remind me of a 50s diner and I love them.
Any other cupcake recipes I should look into for this summer? Leave a recommendation in the comments section. Thanks!