A heavy layer of fog has descended on the Baltimore/DC area and it doesn't appear to be lifting any time soon. That meant Sunday was prime weather for cooking a massive pot of soup. I don't know what it is about soup, but it's the ultimate comfort food and when the weather is crummy it just calls for a fresh pot of soup.
The hubs and I follow a pretty standard soup recipe: carrots, celery, garlic, chicken, wide egg noodles, chicken broth, evaporated milk, and a host of spices. However, our secret ingredient is a large allotment of potatoes.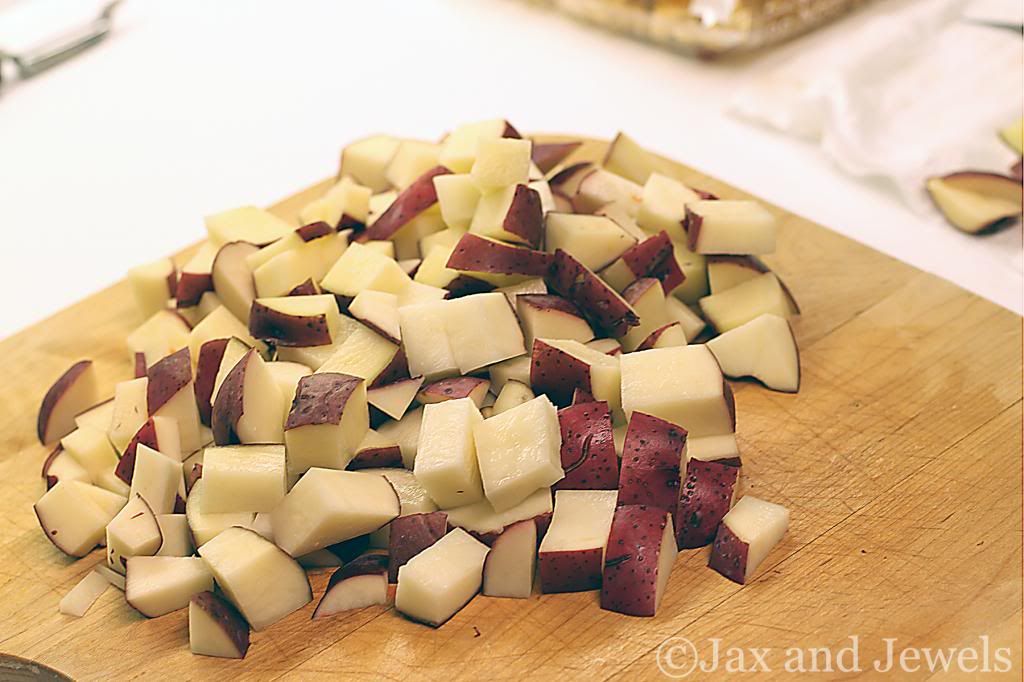 I think we added about five cups of potatoes to the soup before it was said and done. I'm a sucker for using red potatoes because I love their skins. They can get a bit mushy when cooked for a long time, so in order to combat that I tend to keep the chunks slightly on the larger size.
Mmmmm, soup. Even though this is my go to standard soup recipe I'm looking to add more color to it. Any suggestions?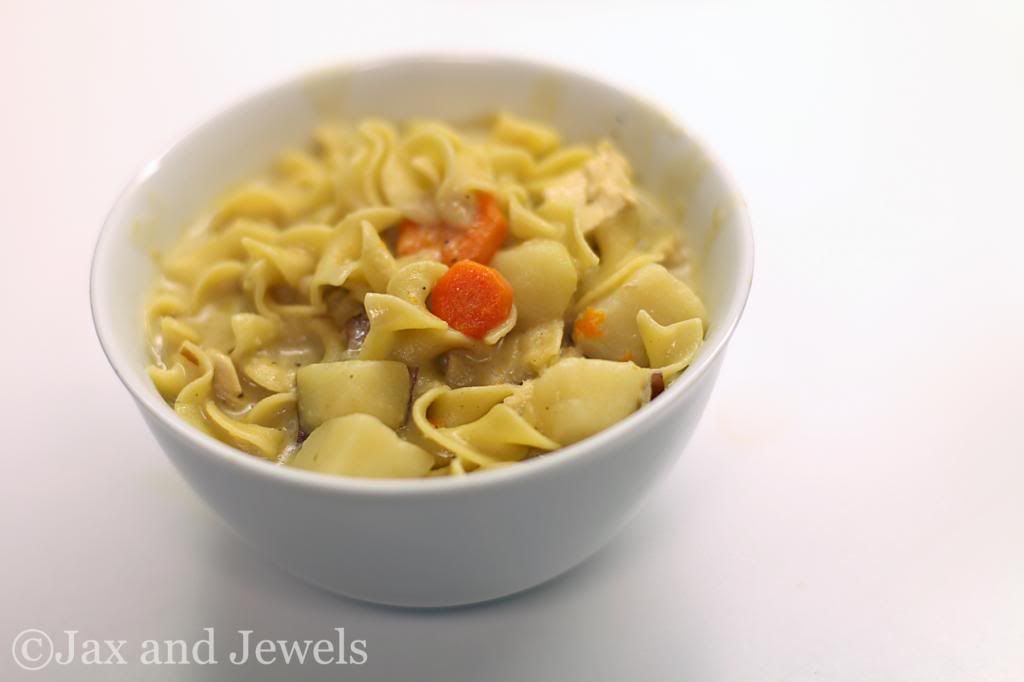 Okay, I lied, the greatest thing in the world isn't homemade soup. Rather, it's leftover homemade soup! Looks like I don't have to make lunch for a few days and that means not only do I have tasty soup leftovers, but I also don't have to think about making lunch for a few days. That's a win/win in my book!
What is your go-to soup recipe? The hubs and I are kind of "throw everything in but the kitchen sink" soup people, but somehow this is our staple recipe. I'm not really sure it can be called a recipe because it's more of "these give carrots looked amazing at the grocery store," and that's what we throw in the pot! There's not a lot of measuring involved.