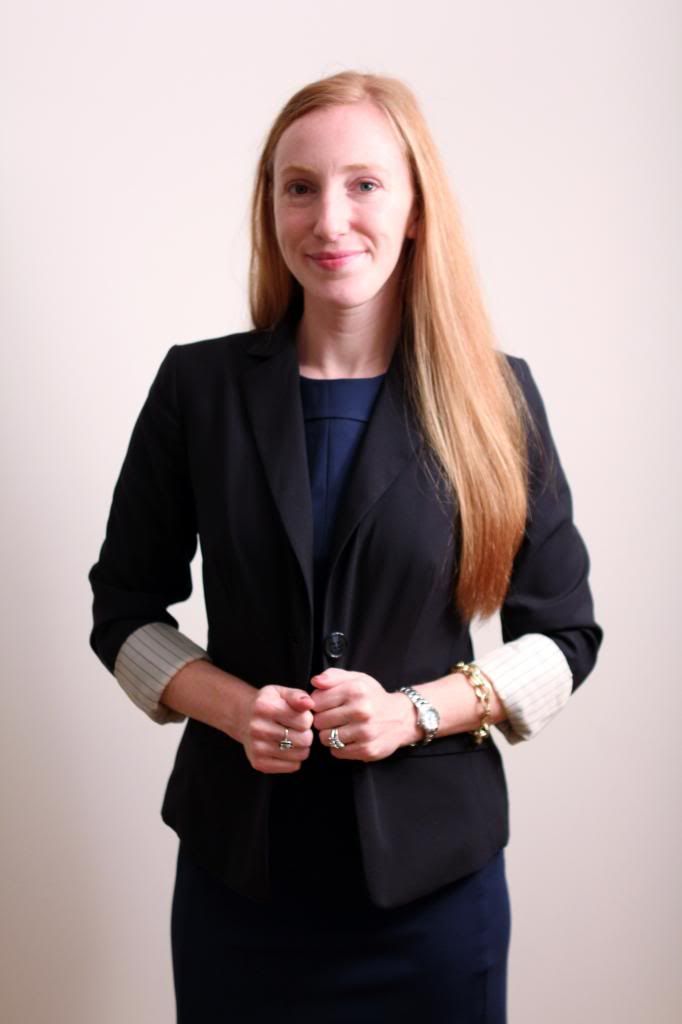 Dress: DVF (better representation of its true colors
here
) // Blazer: Ann Taylor // Shoes: Cole Haan // Laptop Bag: Target // Bracelet:
Derng
// Watch: Citizens Eco-Drive
Sometimes it's refreshing to skip the statement necklaces, the neon accents, the arm parties, and all of the other accessories and just put on a simple dress and walk out the door. I'm so happy I stumbled upon
this dress
over the summer at
Newbury and Smith
consignment store in Baltimore. Let's be honest, I would have never paid over $300 for a dress, but I got it for $100 and it still had the tags on it!
I realize that indoor pictures suck and hope to avoid them at all costs. However, available daylight is slim to none in my home life these days. Any tips for indoor photos?
Yup, tried to take a picture with the pups and Jax ended up sprinting out of the shot and sliding across the dining room floor. That's the reason I have a big ol' grin on my face and Jewels has a, "what the heck is wrong with him" stare on her face. I've also got to give a big round of thanks to my awesome hubs for putting up with my, "hey, I brushed my hair today and look somewhat decent. Can you take a picture of my outfit?" while making dinner. Gotta love a man who can multi-task!