I was in a mood for some much needed Christmas cheer over the weekend and I decided to play around with a few of my favorite loves in order to brighten my mood. It took my new
Canon Mark 5DII
, my old
Canon f/1.4 50mm lens
, a few old holiday candles, a supportive husband, a flashlight, and a brightly lit Christmas tree to put me in the Christmas mood for a few moments.
Take that CNN.
All of these photos below were taken at night and the only light source in the room was a lit up Christmas tree. I then turned on the dining room light, which is the room behind the living room to add a bit of light to the foreground. I love
holiday bokeh photos
and I can't wait to take more next weekend when it's actually daylight out.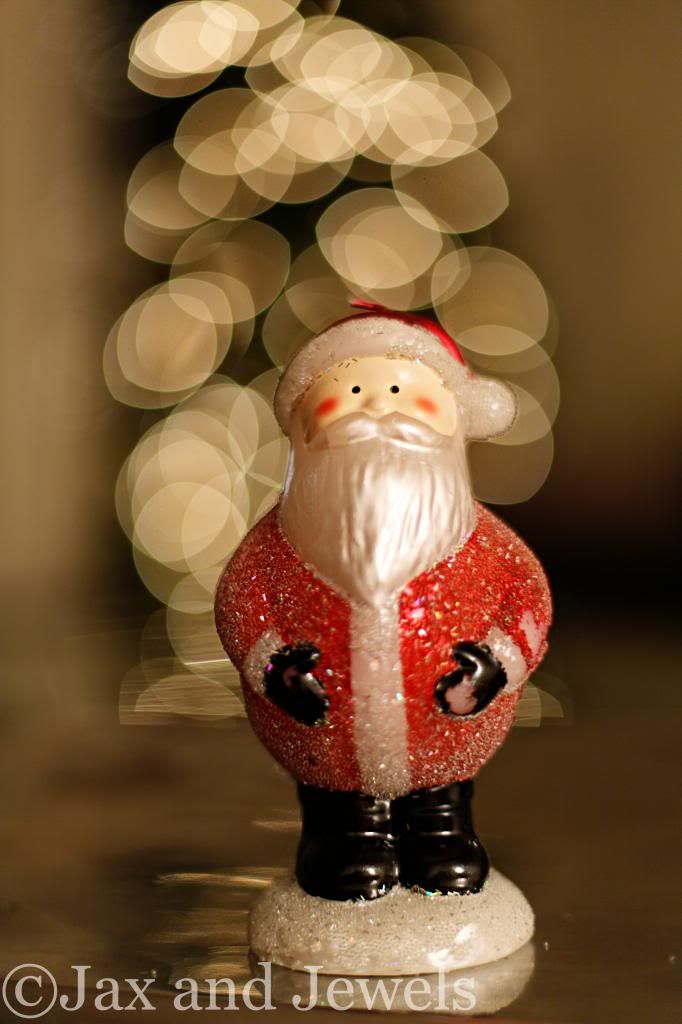 Exposure 1/40, Aperture f/1.4
I know my Santa candle is looking a bit rough, but he's a candle and it's normal for him to look a tad bit frayed after a few years. I should probably take a marker and fix his gloves, but I never seem to remember to do that! Santa was propped up on my coffee table for this photo, the living room light was off, and the dining room light behind me was turned on to throw a little bit of light onto Santa.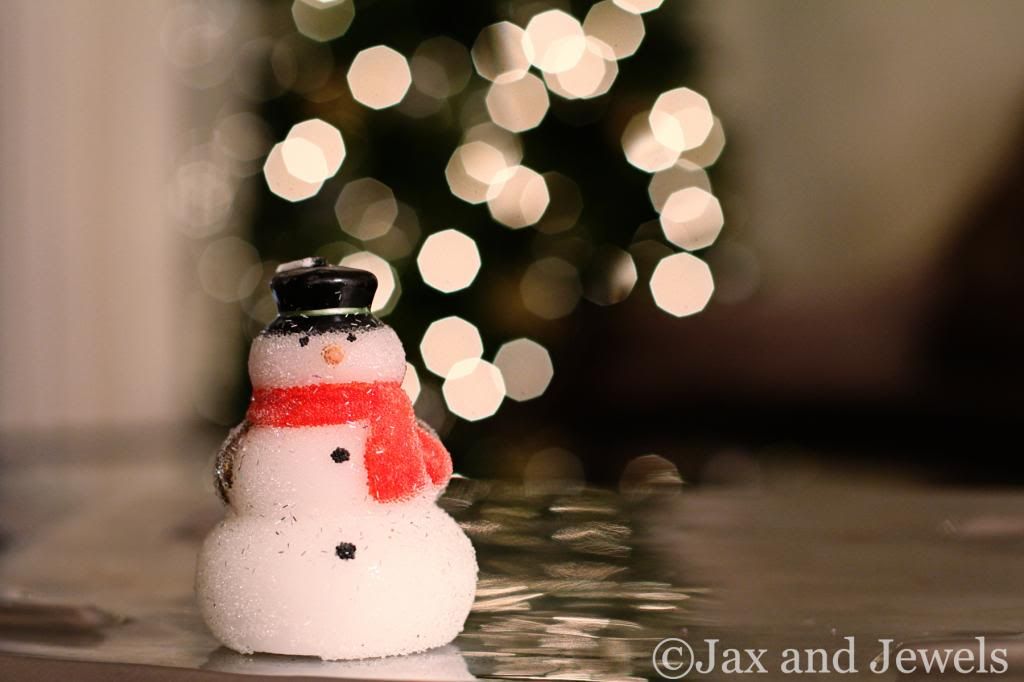 Exposure 1/50, Aperture f/2.8
I love that changing up the aperture gives the bokeh on the Christmas tree a different feel.
Exposure 1/50, Aperture f/2.8
On the photo above the hubs actually stood slightly behind me and lit up Santa with light from a flashlight. All of the other lights were off in the house, which helped pick up the reflection of the tree lights on the tray around Santa's feet. One more piece of anecdotal evidence that the hubs embraces my crazy.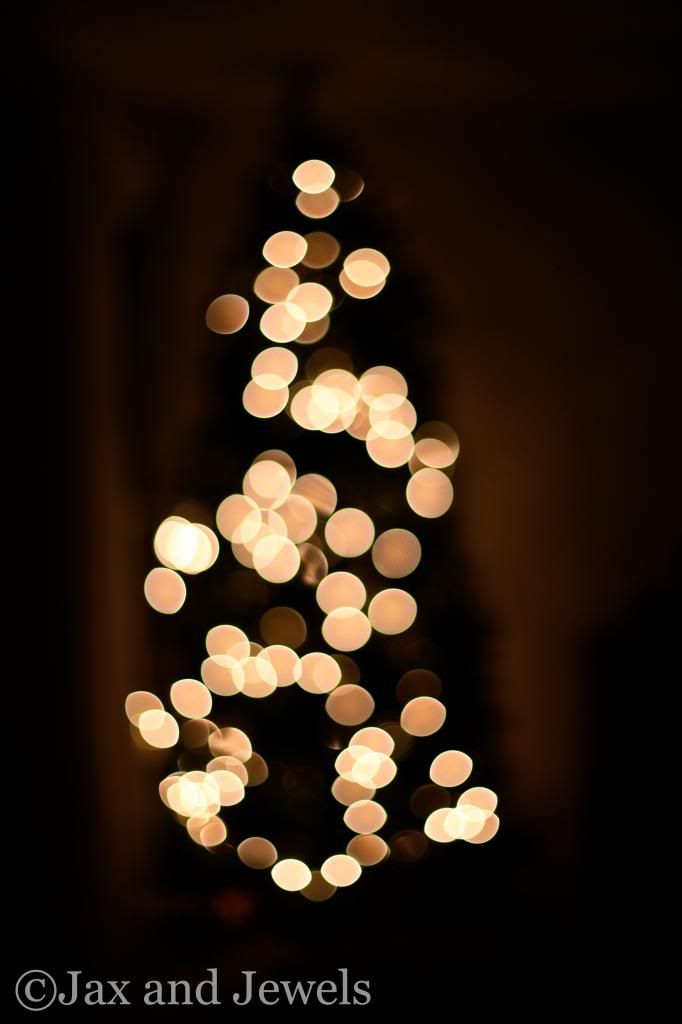 Exposure 1/40, Aperture f/1.4
Next year when I decorate my Christmas tree I'm going to remember to step back once the lights are on and take a photo like this. I think it'll help me with my light placement! Although in every picture I took of the tree the lights look completely different.
Any other tips or tricks I should know about when it comes to holiday bokeh photos? Anyone else playing around with all of the pretty lights that are present this time of year?