Lights, camera, and more lights! A few of the recessed bulbs are missing in these photos, but they're hooked up now and fully functional. It is BRIGHT in our kitchen.
We elected to go with recessed lighting in the kitchen and we put in a few more lights than normal since we went with such dark wood cabinets. Those cabinets have the potential to be a black hole and suck all of the light out of the kitchen so we wanted to make sure we had plenty of light to balance with the cabinets. We did not install under cabinet lighting because our kitchen used to have it and we turned the lights on maybe twice in 2.5 years of living here. If we decide we need it we can always use the wireless lights that are now available at any big box store.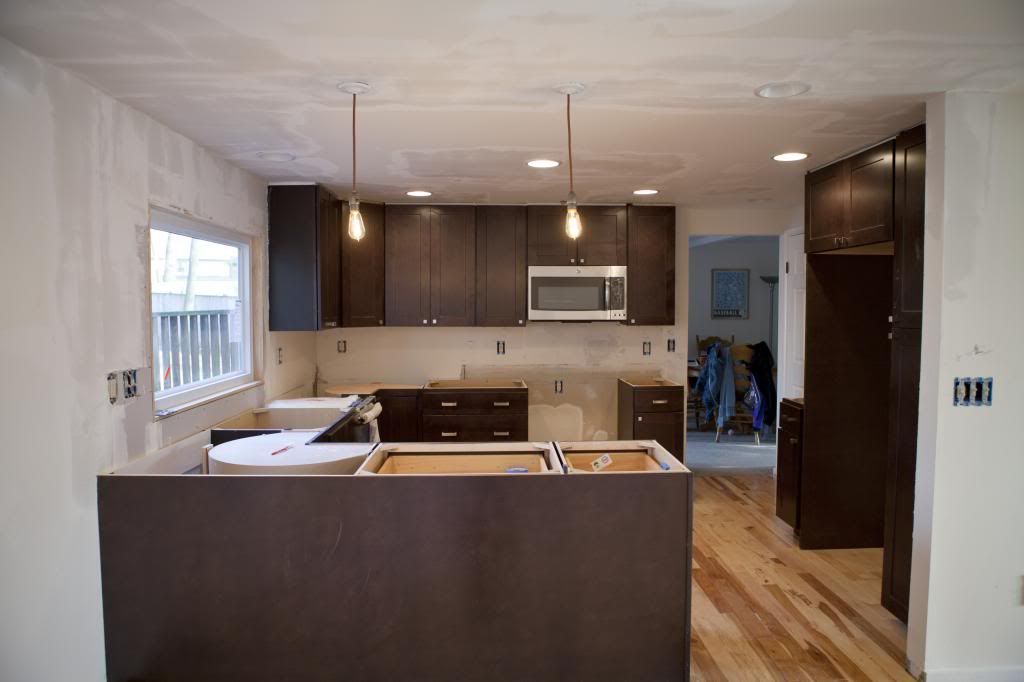 But, one thing we weren't going to miss out on was adding a little bit of flair to the lights over our peninsula. Again, since we have low ceilings (89 inches I believe) we need to keep the lights short and relatively sparse in order to not cut off our newly open space. I found a few options at
Rejuvenation
and the hubs really like the
Burnside pendant light.
We each loved it for different reasons. He loved the burnished antique hardware and how that would add a tiny industrial touch to our kitchen. I love that we didn't have to pay extra for customizing the length and that this light is made in the USA! (Sadly, the antique-looking bulb is imported.)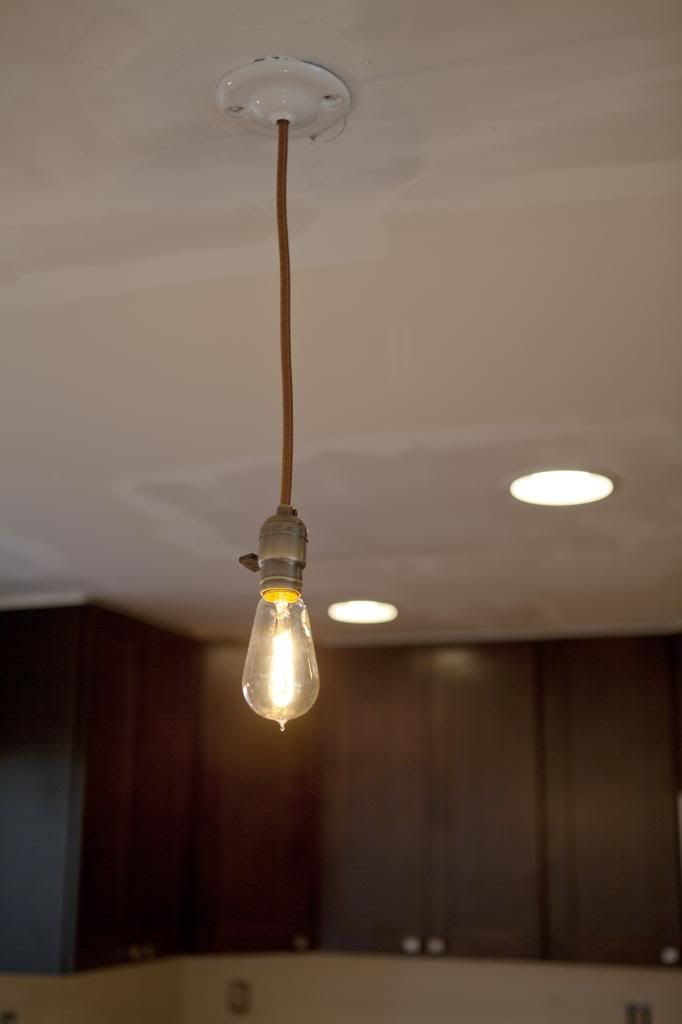 We waited to purchase the pendants when there was a free shipping offer in order to save $25. That's another night of takeout! We ordered the lights on 12/17 and they arrived on 12/30. We both that was exceptionally fast given the holiday season and that everything about these lights is customized. I know in the first photo they look really short, but trust me we actually hung them a tad bit lower than standard height, but they're small enough that they aren't obstructing the hub's view.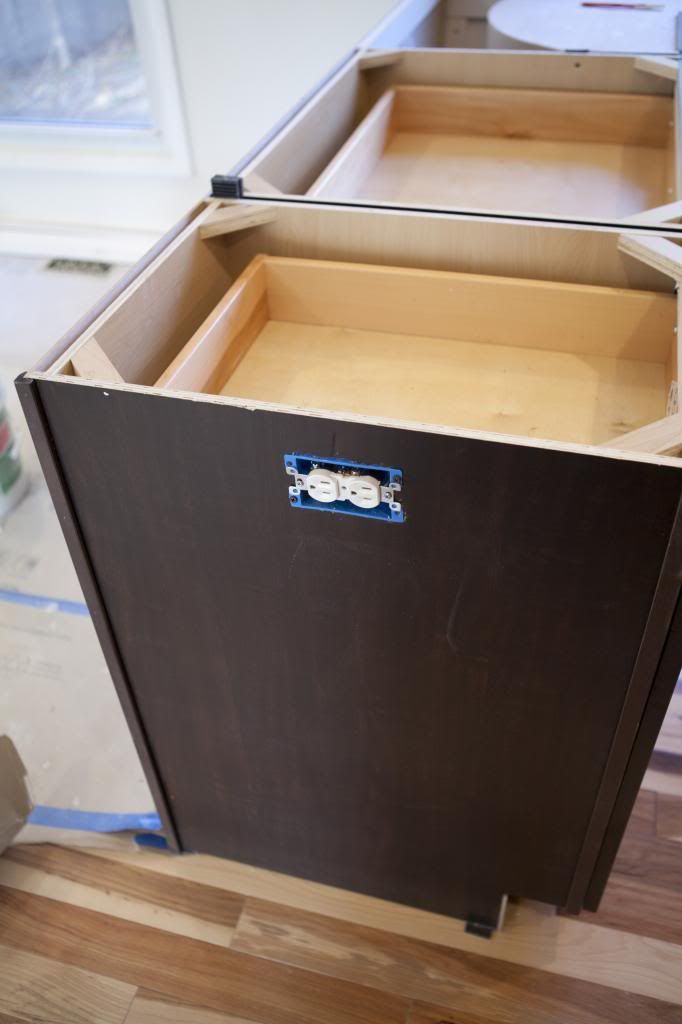 And it might not be the flashiest feature in our kitchen, but I'm very excited to have an outlet on the side of the peninsula. I just need to find a cool outlet cover for it.
Up next - granite! And I'm very biased and it's absolutely gorgeous. I'm skipping the next of the drywall updates because let's be honest there isn't a whole lot of fun about seeing sanded down drywall.