Super quick post today! This was Day 4 of our renovation and this is the final day of demolition. These photos were actually taken on Day 5 right before I left for work. I had to crank up my ISO in order to use the limited natural light available at 7:15am.
Random sidebar: I got extremely nauseous every time I went into our dining room once the dividing wall was taken out. For some reason I was fine in the kitchen, but the moment I walked through where the wall used to be located I entered into a weird twilight zone and my stomach wasn't cool with it. I was paranoid that our house was going to fall down even though more than one engineer said it wouldn't (the hubs wasn't the final voice on this one).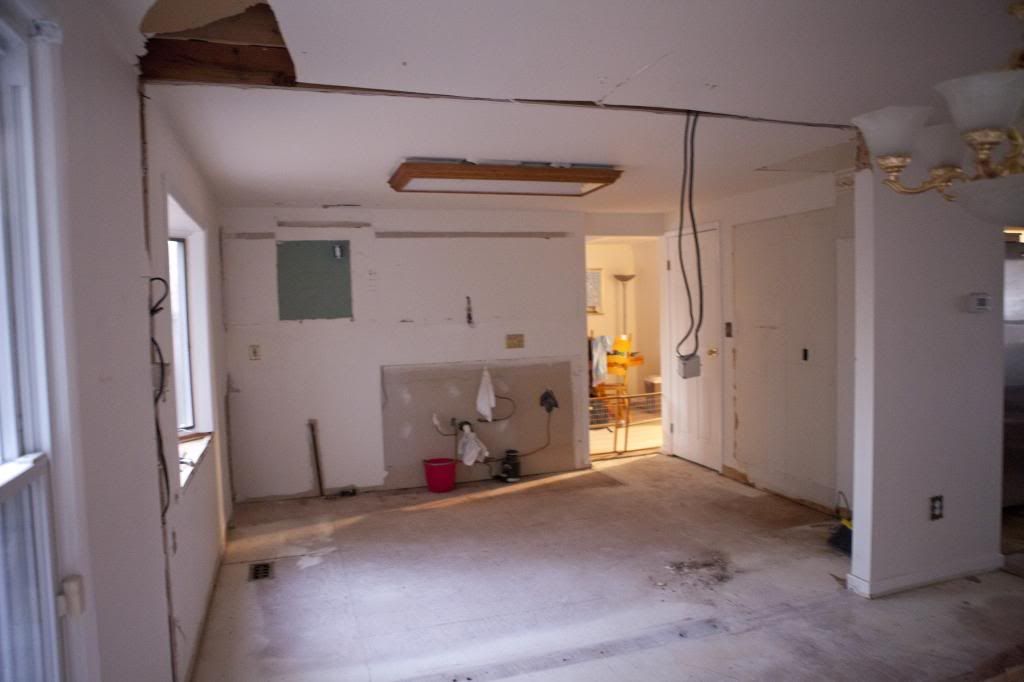 Our living room has been in various stages of controlled chaos during this process. We didn't have room to move our sofa during the renovation so instead we covered it with the thick blankets and sheets to ensure it stayed dust free.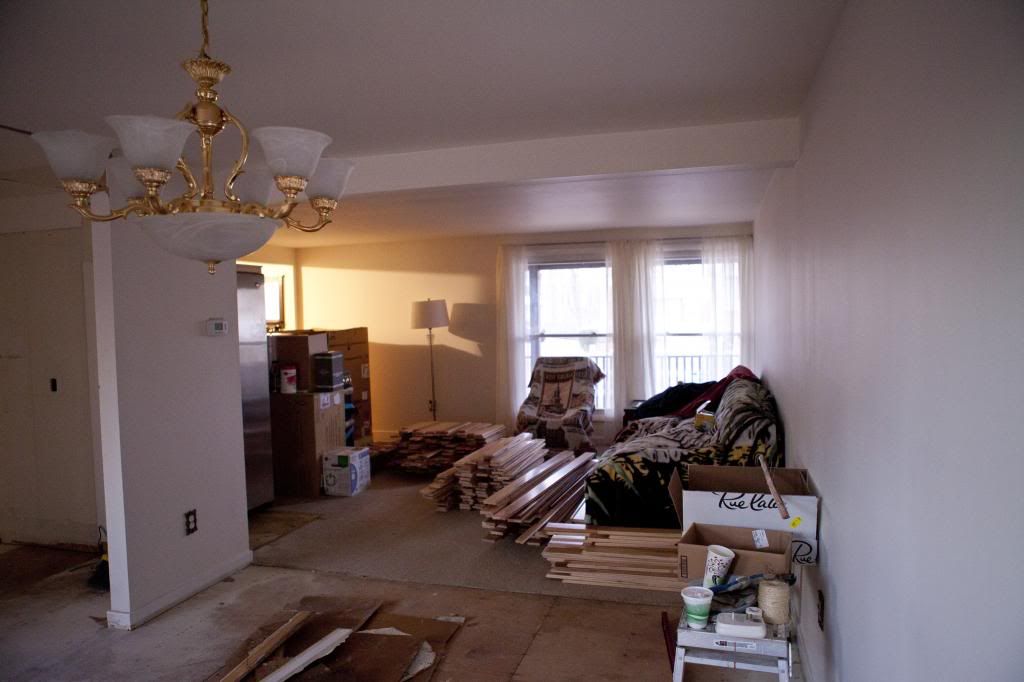 Up next: floor prep and then the finished shots of our new hickory floors. They're amazing, we both love them, and we're already planning on putting them in our living room.
Day 5: Floor prep - rented the nail gun and purchased the remaining floor items (fiber paper, nails, wood filler)
Day 6: Floor prep - laid out the underlayment and general flow of the boards
Day 7: Floor installation.
We're officially past the point of no return!