I specifically left off the 'S' on 'Thin Mints' above because I feel like unless you're eating the entire box you should just keep it to singular cookie form. No judgement here.
This recipe came about by mere accident. I planned on making Oreo cheesecake cupcakes using the Martha Stewart recipe I've used before (
seen here
). However, the particular package of Oreos the hubs purchased only included 36 individual cookies, which means the package has been significantly decreased from the 42 needed to fulfill this recipe. Not to let things go to waste I did something a little crazy and it worked beautifully.
Enter Thin Mints*
I took my emergency stash of Thin Mints and substituted one tube (you know - half the box!) of those minty goodies for half of the Oreos needed to make these cheesecakes. Problem solved!
And I got to eat the rest of the Oreos!
Ingredients:
yields 30 standard cupcakes or individualized cheesecakes if that's the term you prefer.
15 whole Oreo cookies and an additional 6-8 crushed Oreos (add more crushed Oreos if you want bigger cupcakes and more cookie bites)
15 whole Thin Mint Cookies and whatever Thin Mints are left in the tower of goodness (you know how Thin Mints come wrapped in two plastic wraps in the box. Just one one wrapped half of the box.) Am I the only one who remembers these boxes holding more cookies as a child?
2lbs cream cheese, room temperature (don't get low fat! It's too runny.)
1 cup sugar
1 teaspoon pure vanilla extract
4 large eggs, room temperature, lightly beaten
1 cup sour cream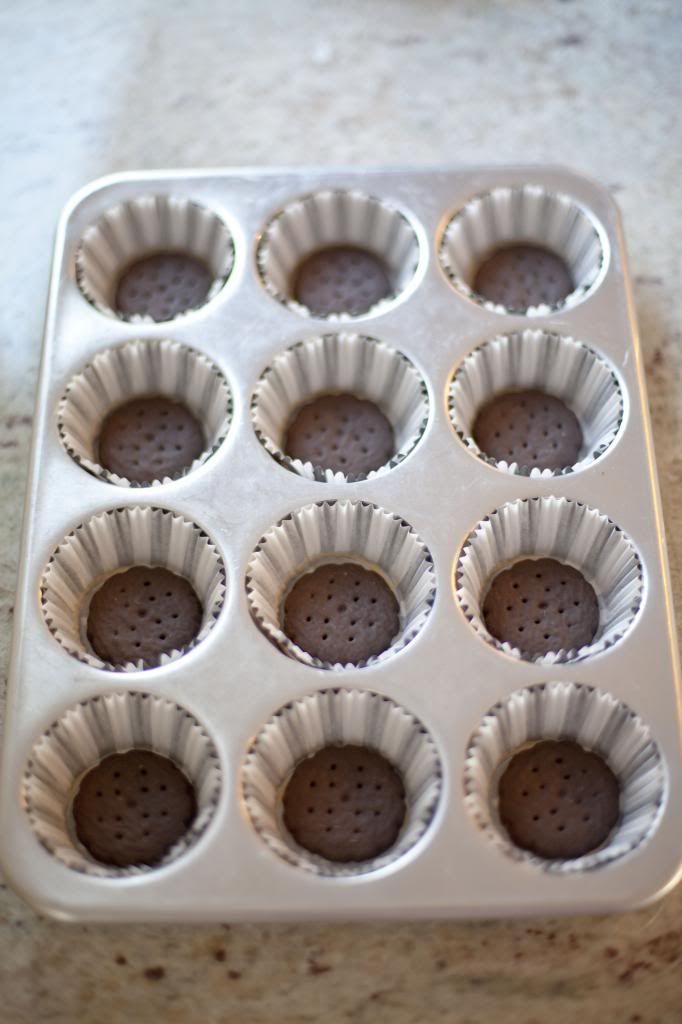 I made the batch two different ways - half with a Thin Mint lining each cup and half with an Oreo as a base. Honestly, pick whichever cookie is your favorite and go with that, but you can't beat the combination of Oreos and Thin Mints.
Again, just add a mix of Oreos and Thin Mints, crush accordingly and enjoy your cookies and cream. My favorite method of crushing cookies is to throw them in a plastic bag and use a rolling pin to break them up. No mess, no fuss!
Preheat oven to 275 degrees. Prepare standard cupcake liners as seen above. Use an electric mixer on medium-high speed and mix cream cheese until smooth. Gradually add sugar and mix with cream cheese until combined. Mix in vanilla. Slowly add eggs, approximately one at a time. Mix in sour cream.
Stir in chopped cookies with a large spoon. Fill cupcake liners (these don't rise so ignore the standard "fill 3/4 way method") and bake for roughly 22 minutes. Transfer to wire rack to cool completely.
Now, these hold their shape the best if you cool them while they are still in their cupcake pans. I'm very glad I now have enough cupcake pans to do this and the really do hold up better that way. Remove from refrigerator just before serving. Enjoy!
Did you know that you can download an app to find your nearest Girl Scout cookie location? Or hit up a grocery store/religious center/mass transit hub. They got me at two out of three locations this year.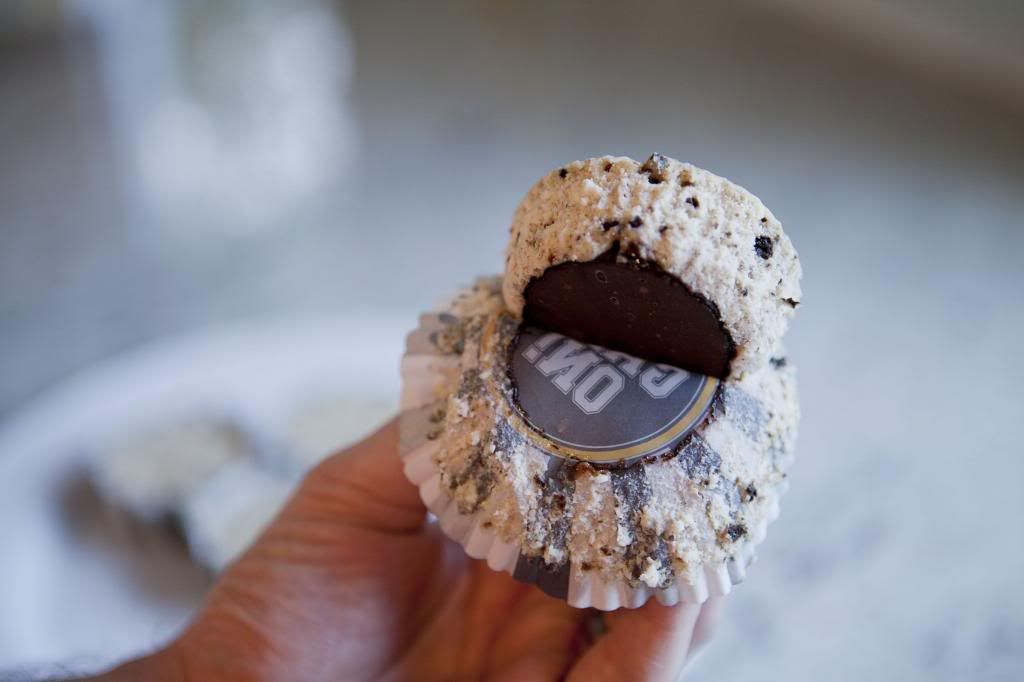 So seriously, how many boxes of Girl Scout cookies do you have at the moment? I'm going to let you in on a little secret - if you're in my house you better leave my Tagalongs alone because I will get red head crazy on you if you eat any of them. Honestly, I buy at least one box of Tagalongs and Thin Mints every year that way I can say to the rest of the Girl Scouts when they hound me, "Oh, sorry, I've already purchased my boxes for this year."
*This recipe is in no way, shape, or form sponsored or affiliated with the official Girl Scouts Cookie people. However, I was a Girl Scout for years and I approve these cookies. You're welcome!