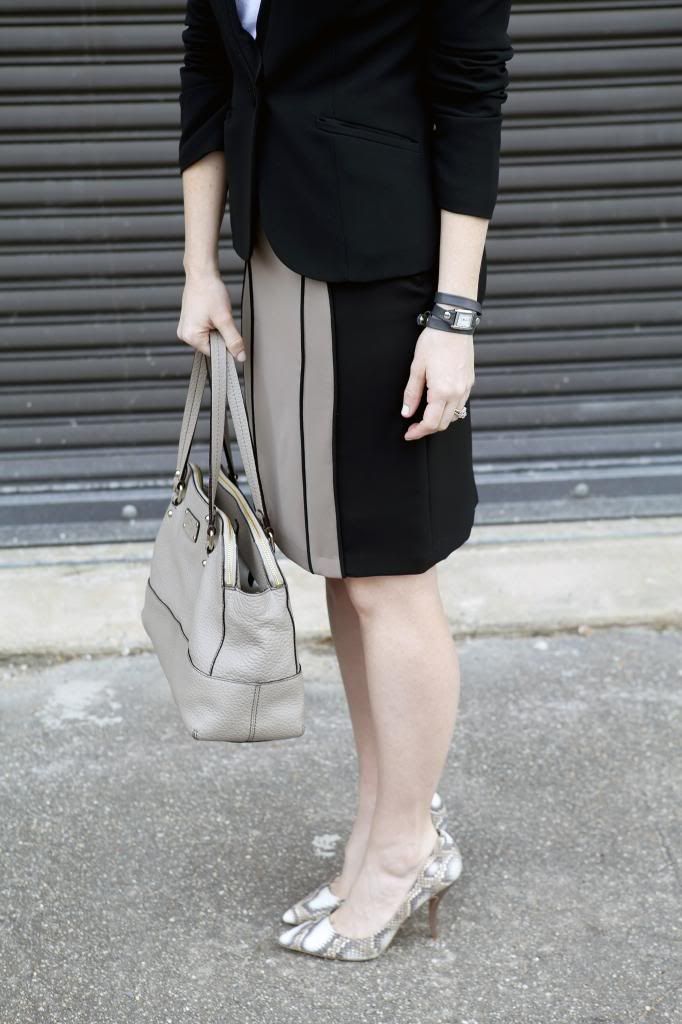 I don't work in a creative field. There I said it. I'm not ashamed to admit it and I don't think it makes me any less of a creative person. I like the uniformity of numbers, they way they add up, the way they lead to an answer, and really I'm a problem solver at heart. My claim to fame at work was unearthing millions of dollars of federal funding that got "lost" in a report due to shoddy design and formula errors. The hubs used to be skeptical of my math skills, even though I got a higher grade than him in calculus, but he's seen my budgeting skills when it comes to clothes. I can't do the advanced computations in my head that he can do in his, but that's why they make calculators (and back up calculators).
My 9-5 job keeps my 9-5 clothes on the more conservative side. I try to get away with neon and spice when I came, but when I know I'm in meeting with people who have Ph.Ds and advanced degrees that put my little M.A. to shame I keep things very, very neutral. I mean, neutral separates with python print pumps :)
How do you dress for work? Let the creative side run free or are you in a conservative field like me?