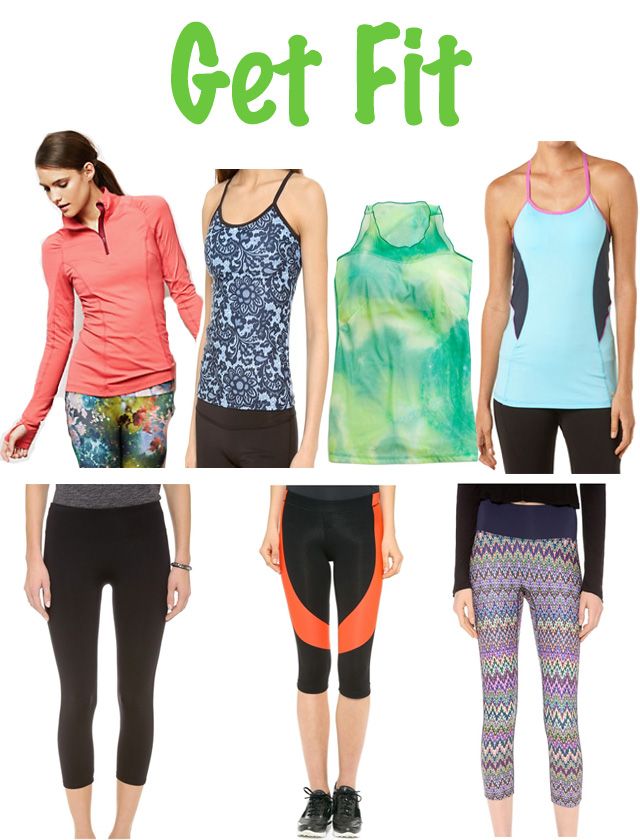 The first few warm days of spring are analogous to the first few days of the year. Except everyone is exercising outside rather than sweating away inside at the gym. This past weekend the running trails by my house were packed and anytime I was in the car I saw people running. And the hubs can back me up that they weren't visions in my head! I even took Jax for a cool down jog yesterday after finishing up my run. Happiest.Dog.Ever.
This past winter was a brutal one for me in terms of exercise. I'm an outdoor runner and despise the treadmill (even more considering mine is broken!). However, that left me far behind in my running schedule and I'm looking forward to getting back on track. Plus, bathing suit season is getting closer by the second.
The only thing that gets me more excited for running outside is new exercise gear. I don't know what it is, but if I buy something new I'm going to want to wear it over and over again. It's the best form of incentive. And I'm thinking about doing something crazy this year and buying a tank top (I despise sleeves, unless they have thumb holes!) from
Naked Sports Gear
. I don't know why, but I'm really interested by their "tan through fabrics for the outdoor athlete." That might be the only way my stomach gets any sun exposure prior to this year's beach trip! Obviously, I'll be wearing sunscreen :)
What are you doing to get in shape this year? If you're interested in more running items check out my post on my
top made in USA running gear
.