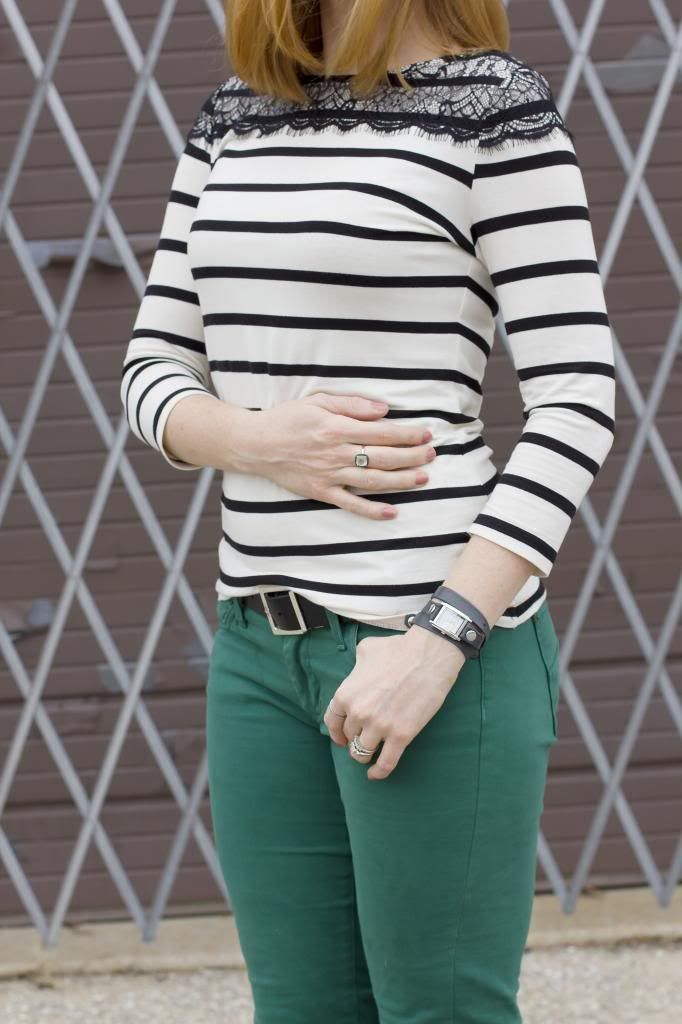 Ah St. Patrick's Day - the Valentine's Day of religious holidays. A day in which my life has been summarized as the following equation:
Ginger + Catholic = you must be Irish
Actually, no. But since it's also common misconception that there is a special bond and form of telepathy between all red heads I'll gladly take that free whiskey at the bar. I've rebelled against St. Patrick's Day most of my life and I usually abstain from the color green two weeks prior and after this lovely holiday. However, now that I'm married to an Irishman (okay fine, half Irish with a ridiculously difficulty Polish last name to spell) I'm a bit more receptive towards the holiday.
Plus, any occasion to sip aged whiskey in the afternoon with a few friends is a good day in my book. My family was in town this weekend and I gladly gave up Saturday night pseudo-holiday-festivities at the bar in order to spend precious moments with my family. The hubs and I headed out for a quick drink with friends later on Sunday which allowed me to numb my sadness that my family had returned to their northern states. I can't go older than 12 year old whiskeys because after that point their experience is lost on me, but I have heard from a few whiskey men that whiskey is meant to be taken neat. That's it. Don't sully your sipping drink with water.
If you're going out tonight arrange a designated driver and throw on some green -even if you aren't Irish like me.