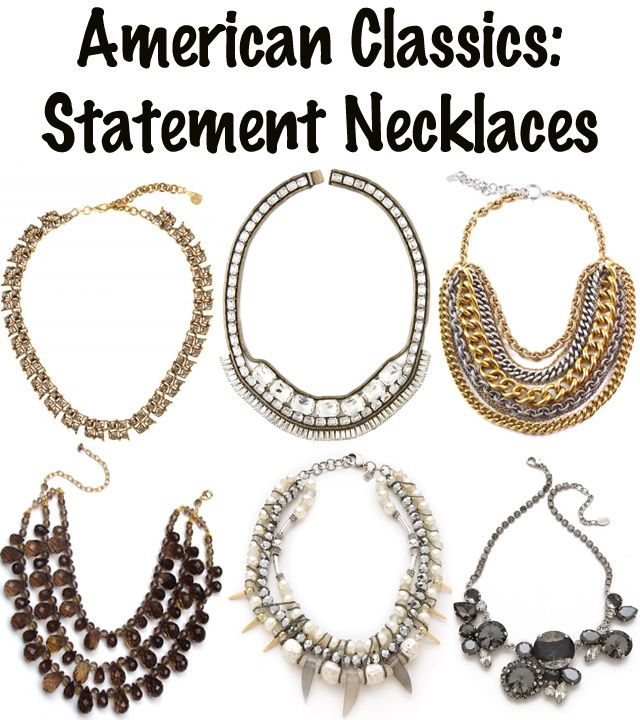 There are moments in life where you just need something shiny to complete an outfit. Each one of those necklaces above could be paired with a simple t-shirt and jeans ensemble or act as the crown jewel on a formal gown. From punk to romantic any of those embellishments for your life will last you for years to come. With a major investment like a statement necklace I'd shy away from any trendy colors and stick with the basics. Let the metals do the talking.
Just throwing it out there that Hanukah begins in just over two months and Christmas is exactly three months away. Let the holiday shopping mental lists begin!
Which statement necklace is your favorite?