My best friend turned 30 yesterday and for her birthday her loving boyfriend got us a group cooking class. Probably one of the coolest gifts I've ever received for someone else's birthday :) We took a Fresh & Fit class at
L'Academie de Cuisine
in Bethesda. The class was taught by Chef Nichole Ferrigno and she was incredibly knowledgeable and offered a plethora of tips/ideas on how to make everyday cooking healthier. In addition to being a chef she is also a holistic health coach.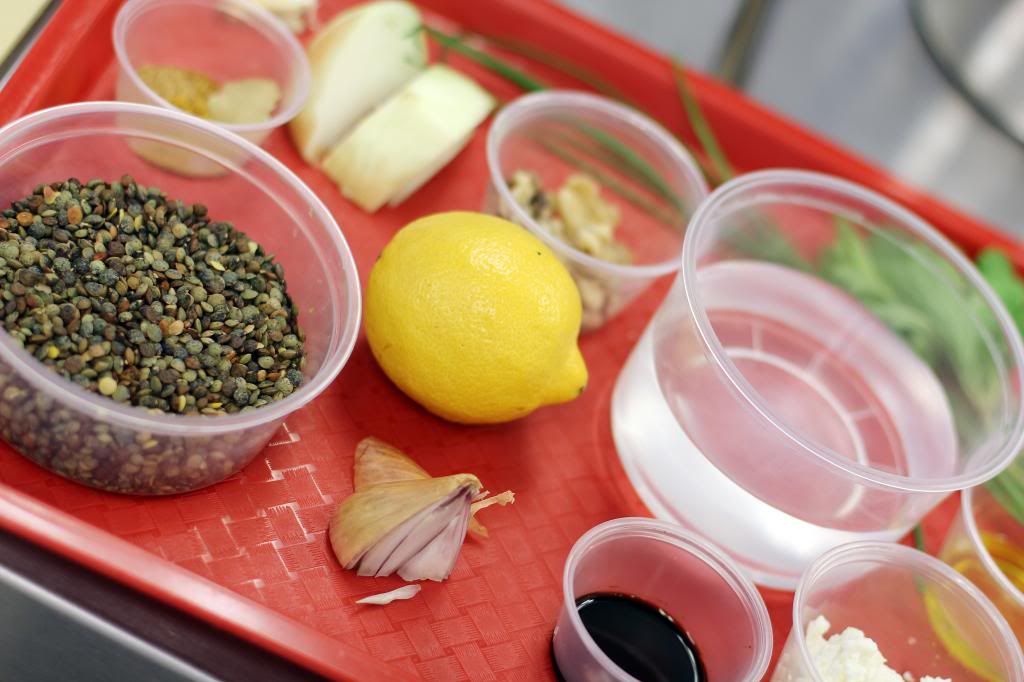 Ingredients for our lentil salad.
Come to momma! I dream of having a Viking cooktop like the one above, but I'll never have a family big enough to justify the cost or space.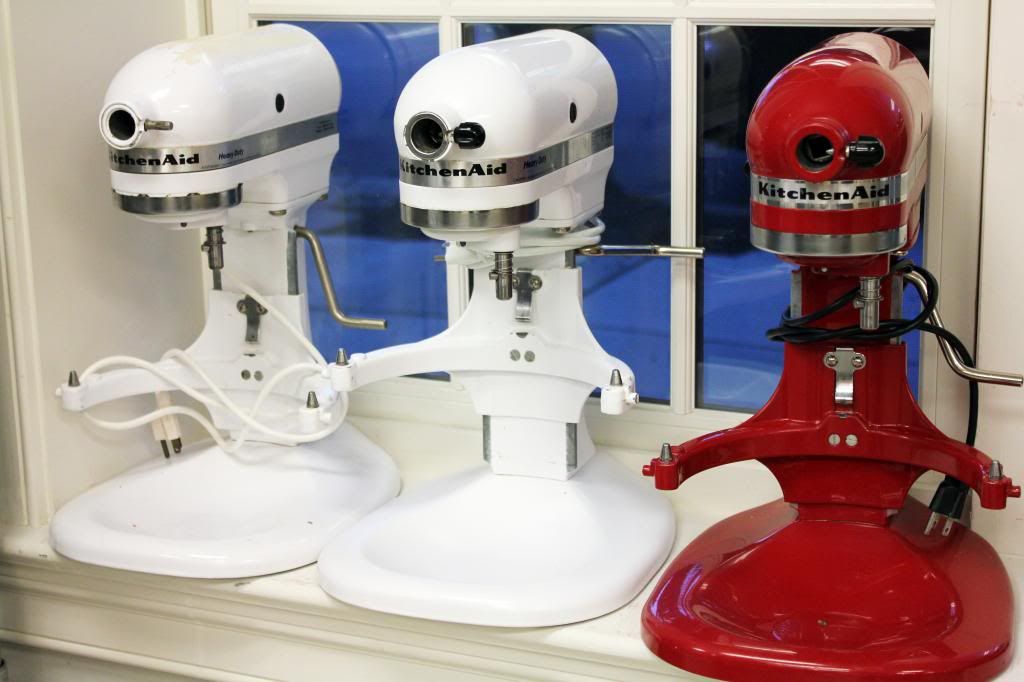 I could do some serious damage with these babies.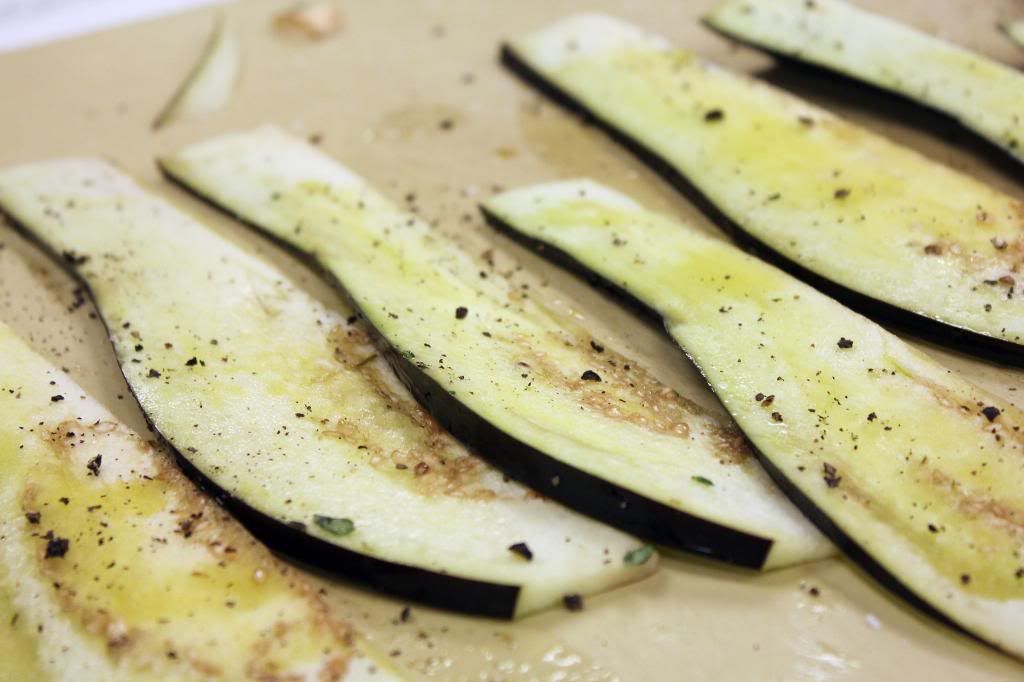 Prepping the eggplant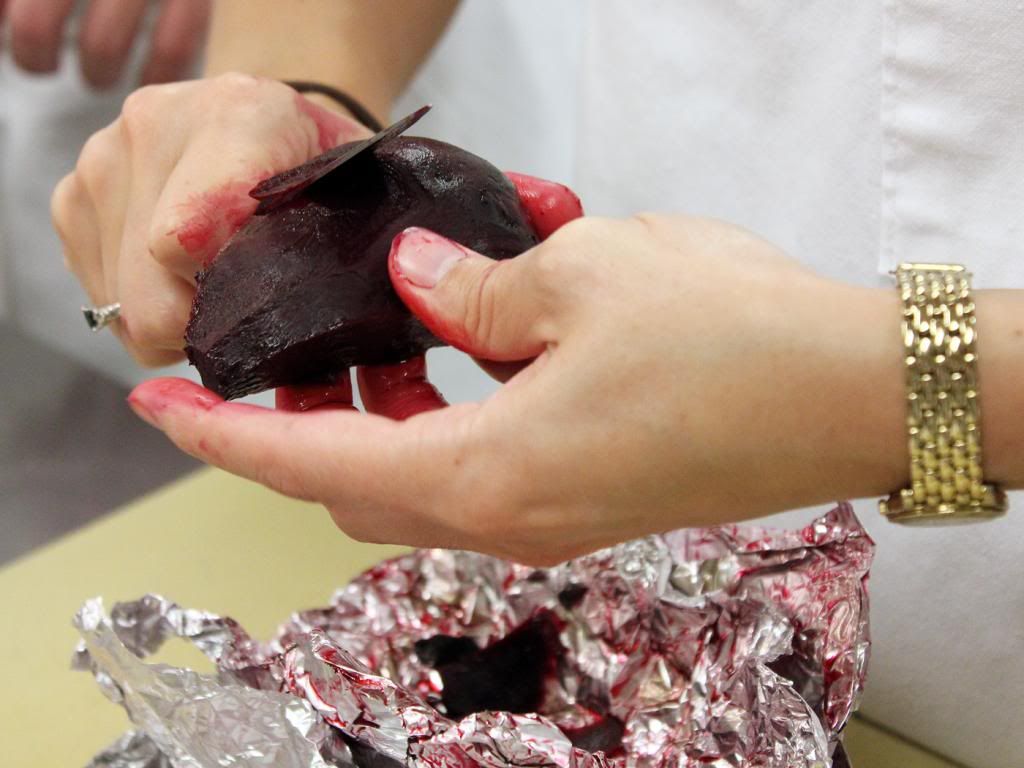 My bestie skillfully peeling the beets.
First course: spiced lentil salad with beets, walnuts, and feta. Honestly I can count the number of times I've had beets in my life on hand and after this salad I plan on drastically increasing my beet consumption.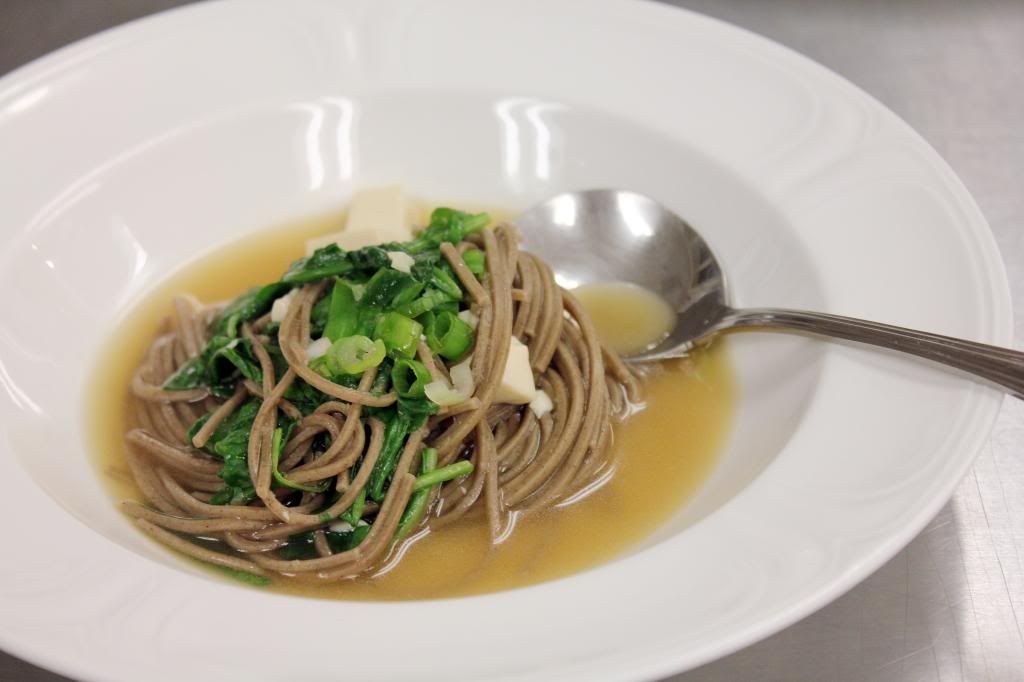 Second course: Asian soba noodle soup with tofu and veggies. I learned that these soba noodles were buckwheat and gluten free! Who knew! I sure didn't.
Third course: roasted eggplant roll-ups with spicy tomato sauce, herbs, ricotta, and parmesan cheese. Confession: I've never cooked eggplant before. The hubs has cooked it a few times on the grill, but I've never been the one to actually cook it. That is also going to change.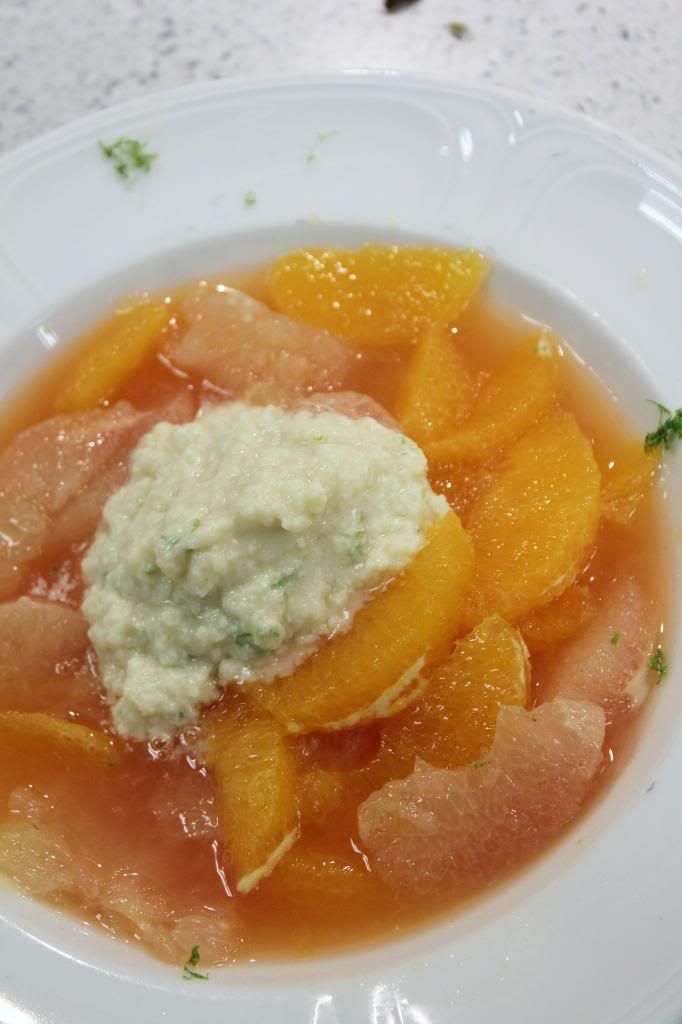 Fourth course: orange and grapefruit with lime mascarpone and honey.
This was the first cooking class I've ever taken and I certainly hope it isn't my last. I consider myself a much better baker than cook and the eagerness I have to try new recipes begins and ends with baking. Like many people I am completely lost when trying to navigate fresh herbs and trying to break the repetitive cycle of what's for dinner.
I know one of the biggest complaints of using high quality ingredients and making everything from scratch is the sticker price. Organic is expensive! Grass feed meats are even more expensive! But no matter how many daily vitamins I take I know that the additional cost of using high quality ingredients to create a well balanced meat is worth it.
My goal is to start with a few simple, yet healthy meals each month and little by little get healthier. It's going to be tough, but it needs to be done.
I highly recommend to anyone in the Washington DC area to take a class with Chef Nichole Ferrigno. My friends and I stayed after the class and talked nutrition for extreme athletes and I came away with some really great tips. For starters, I'm picking up some buckwheat this weekend! I'll be honest I wrote off buckwheat completely based on it's name alone and now that I know it's gluten free I'm looking forward to bringing it into my stomach life.
Do you have any suggestions for healthier cooking? What's your go-to healthy dinner?