First, let me make it clear that I am a die-hard New York Football Giants Fan. However, since living in the Baltimore area the past six years I've grown to adopt the Ravens as my AFC team. Now, I know Ravens fans will get up in arms and say, "damn straight, we beat your Giants in the Super Bowl." To that I immediately come back and say, "you know what, I'm okay with that because the Giants have gotten two more rings since we lost to you. And each time we beat the Patriots. You're welcome."
But, my beloved Giants are no longer the defending
Super Bowl Champions
.
And I'm okay with it. Actually, I'm more than okay with it. I cheered like a crazed Ravens fan last night for the home team. I mean, I did use my
fantasy football winnings to buy Hunter Boots
. The only reason I won fantasy football is because of Ray Rice!
Plus, I have to give some credit to my fellow Blue Hen, Joe Flacco, because let's be honest he doesn't get a lot of the positive credit he deserves for leading his team to the playoffs five years in a row.
Back to Super Bowl Sunday. It would be bit of an understatement to say the hubs used the day as an excuse to grill and make a bunch of meat. Yes, we had amazing salsa and guacamole as well, but the meat took the center stage as usual.
Season a 6lb pork shoulder.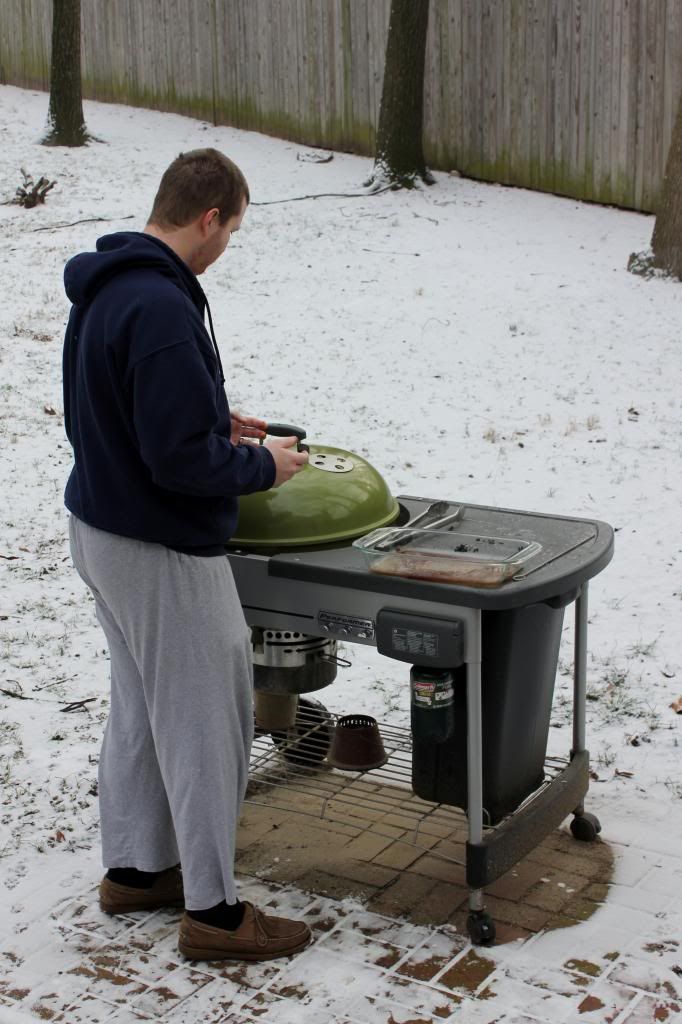 Start grilling before 10am.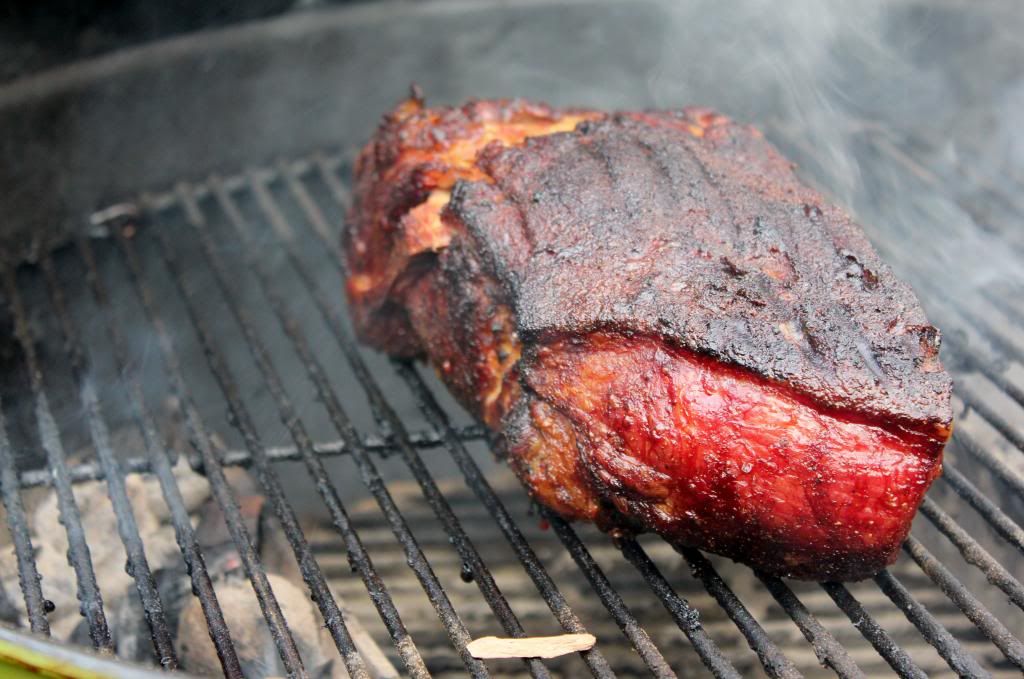 Around 3pm, pull the pork shoulder off of the grill. The hubs even soaked
wood chips in Jim Beam
to give the pork a nice little whiskey flavor.
The tennis ball doesn't hold a candle to the shredded pork and chicken strips.
The hubs compiled with my wishes and used peanut flour to make gluten free chicken strips for me. That's love!
Pork shoulder is shredded and ready for pulled pork sandwiches.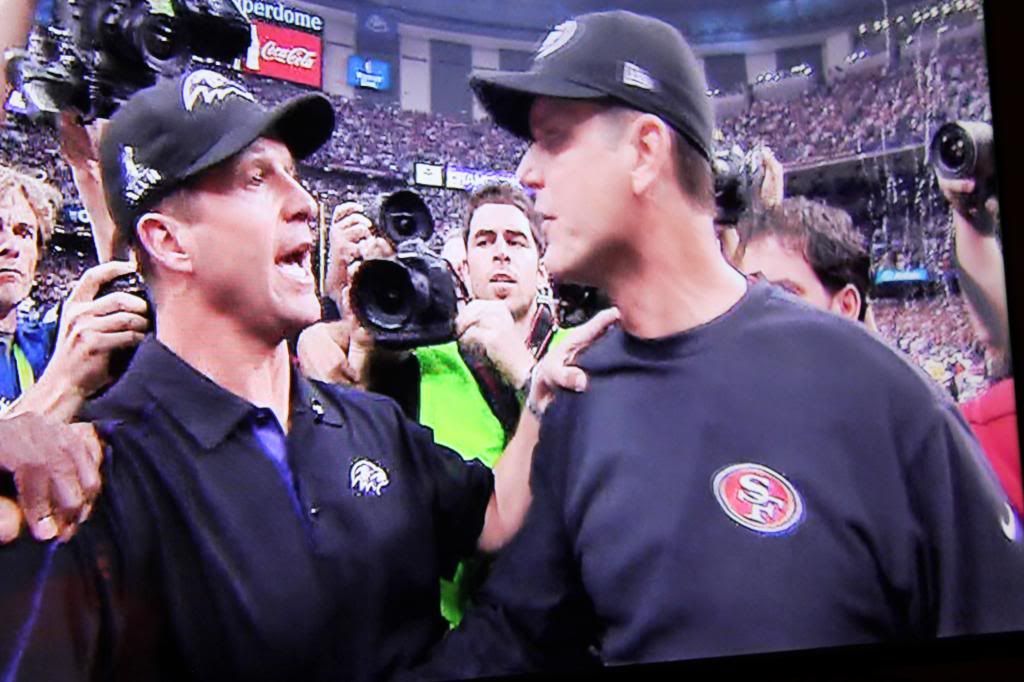 Brotherly love.
Love him or hate him, Ray Lewis will always be known as the Original Raven and one of the greatest defensive players in the NFL.