This is how conversations go at my office:
Co-worker: Heidi, we're having a ________ party. Can you make a cake?
My response: Always!
The latest office treat: a double decker cake for a co-worker's baby shower.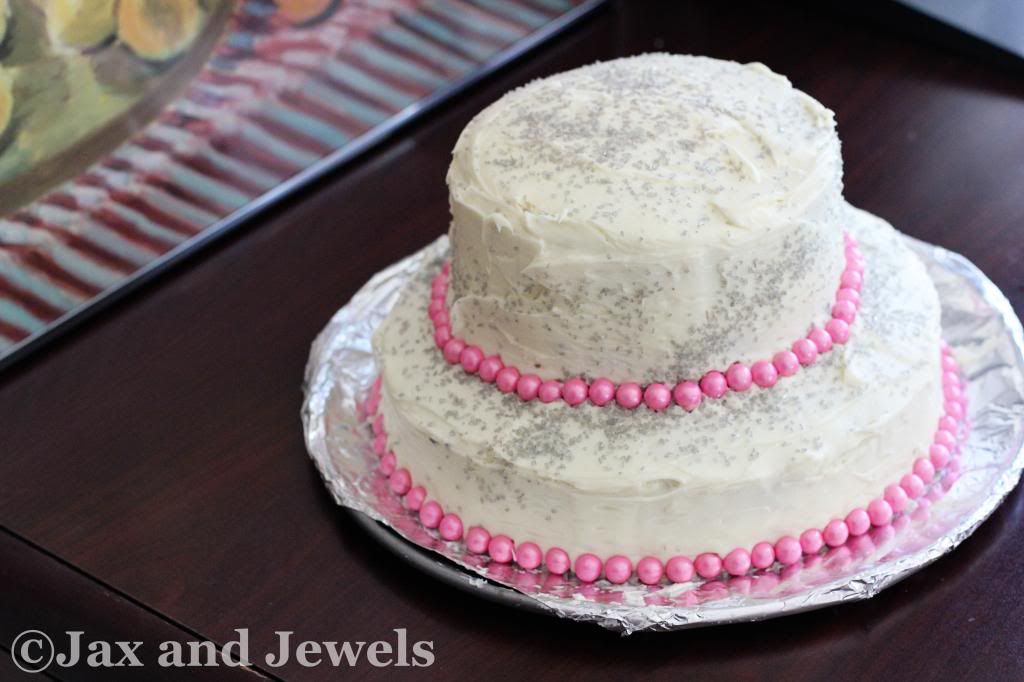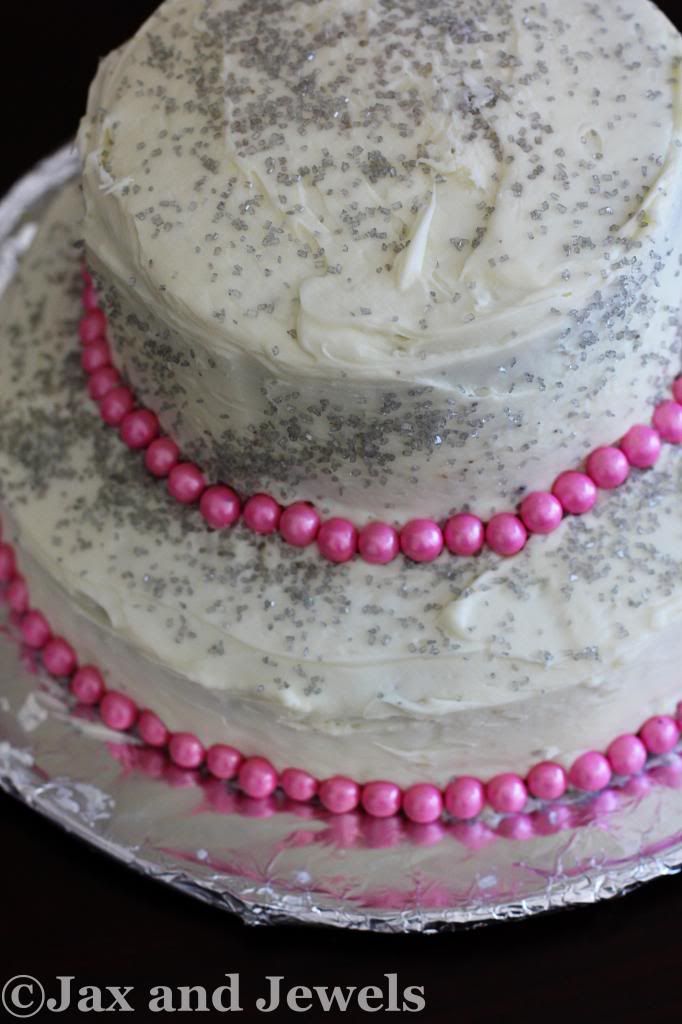 I love office parties!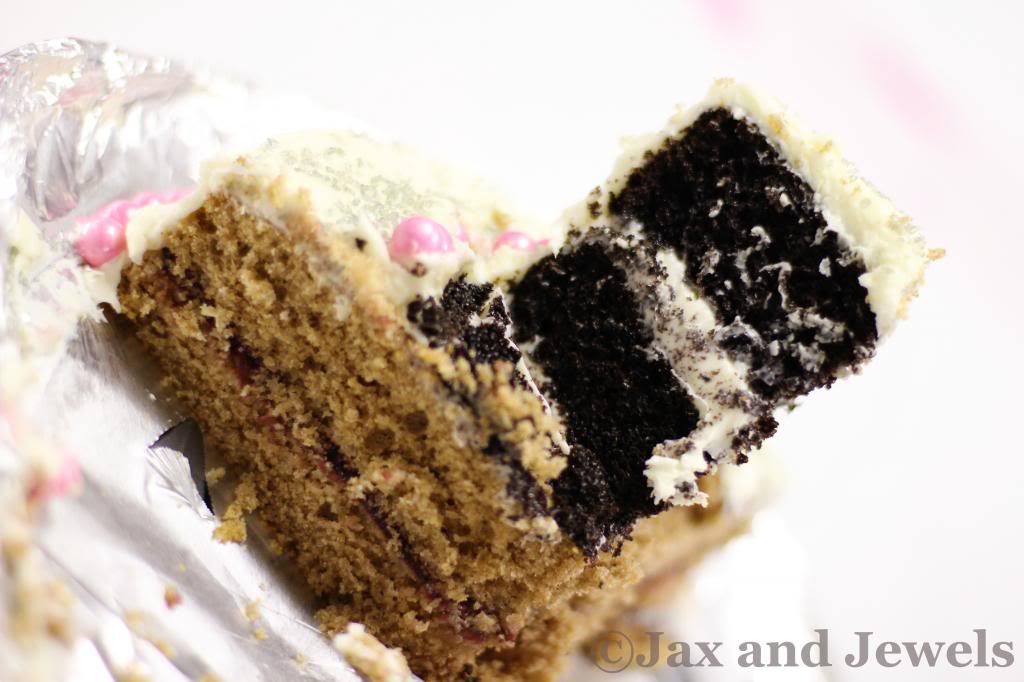 The entire cake was then loaded frosted with more vanilla frosting. The bottom layer was two-9inch cakes and the top layer was two-6inch cakes. I had leftover batter from the chocolate cakes, which meant I made 5 cupcakes for the hubs.
And yes, more than one of my co-workers decided to take a slice of each level of the cake. I didn't have any leftovers to bring home, so I took that as a good sign.