They say a picture is worth a thousand words. Well here it goes.
A massive, heartfelt thank you to all of the amazing vendors at
IFBCon
. At what other conference can you pose with Tyson Beckford, get your makeup done by
bare Minerals
, eye up serious jewelry at
Alex and Ani
(made in the USA and out of recycled materials - double win!), get professional hair assistance by
Fekkai
, and hit up the
Mail Chimp
station to DIY t-shirts and hats? Plus, throw in an open-bar after party at the W Hotel, because yes, that happened.
Why yes, those are 140mm (aka 6inch!) Christian Louboutin shoes on the left. I think the only shoes that I saw that were cooler were massive Chanel heels that included crystal rocks on the stems. Insane doesn't even begin to describe the serious shoe envy I had while up in NY.
Again, just soaking up every word my girl crush,
Lydia Hudgens
, had to say.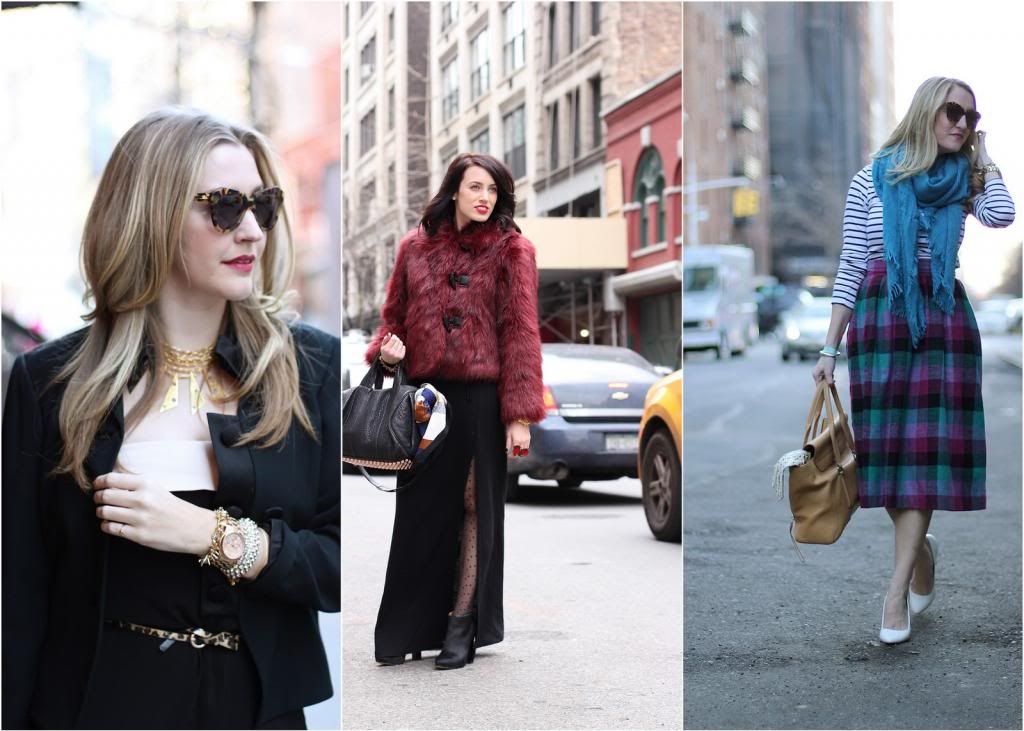 The center of the fashion world.
Just a few of the eye-dropping pieces I saw in Lincoln Center. Seriously, these were mild compared to what I saw because the truly beautiful pieces floated by and before I could pick up my jaw and my camera they were gone.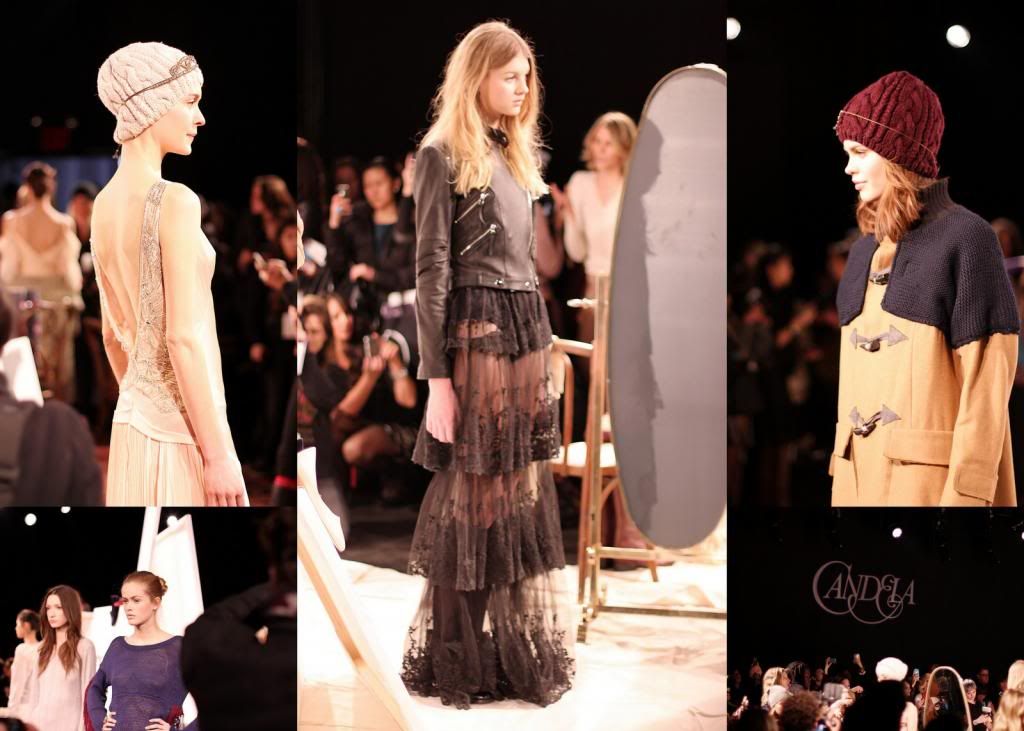 My first NYFW show. The pieces at
Candela
were magical. Now if only I had a place to wear either that gorgeous sequined dress or that lace black number.
Was able to find a bit of home inspiration at Lincoln Center and at the Hudson Hotel.
Some take home swag. Seriously, there's more makeup and a few other things floating around my suitcase. I'll be giving away a few things next week (hint - one item is a pink iPhone case). You'll have to pry that $50 giftcard to Rent The Runway from my cold fashion fingers because I can't wait to use it.
Anyone else attend IFBCon? What were your thoughts? I loved, loved, loved the panels and I'm going to take Niche.Niche.Niche.Niche.com.gov to heart.
As for NYFW, I swore afterwards that I was a "one and done" person when it came to attending fashion week. However, it wouldn't be entirely fair to only go once and make a permanent decision. The weather was ridiculously cold, or seasonably appropriate in New York, so I might just go up again in September and see how I survive. I mean, it's not like I wore sleeveless shirts or anything. Oh wait, I did :)