Just another typical, rainy, fall day in the greater Baltimore/DC area.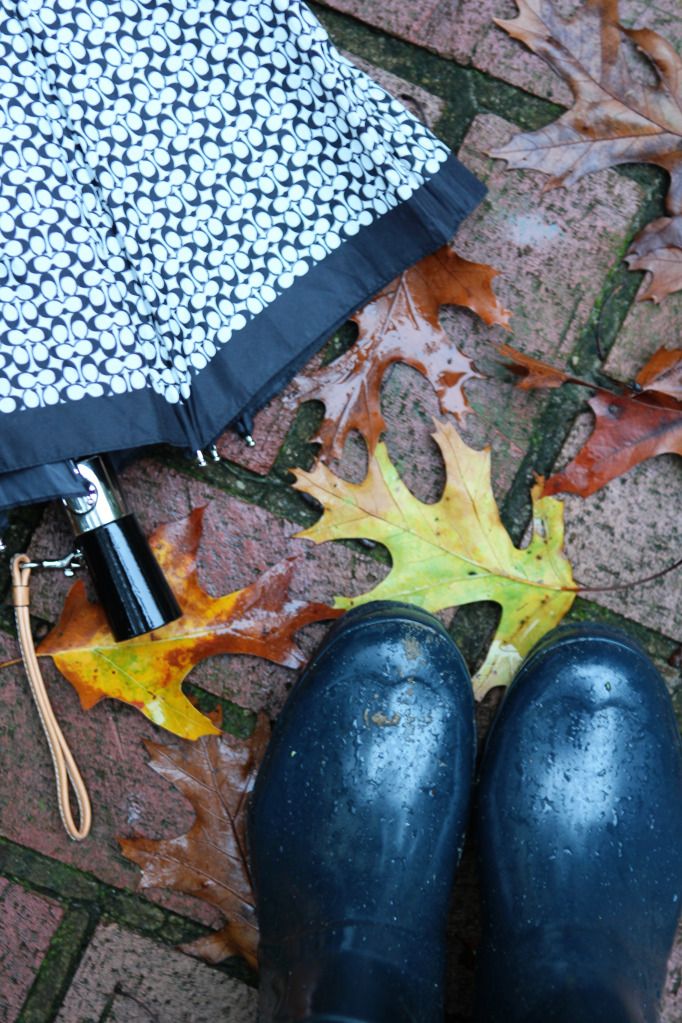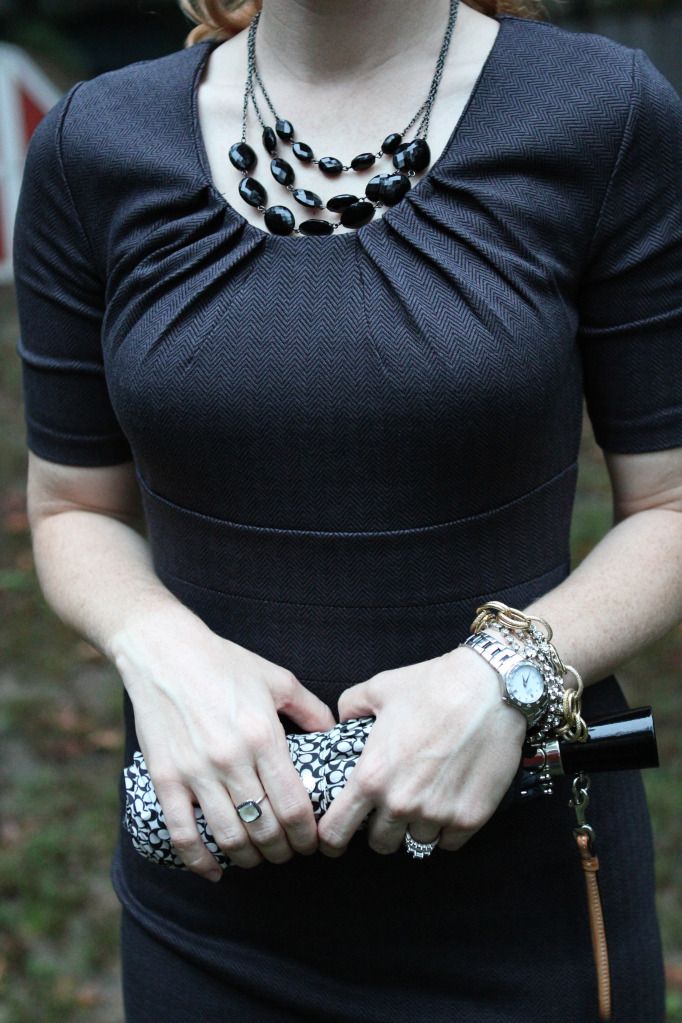 Dress: Banana Republic // Boots: Hunter // Necklace: Vintage // Bracelets:
DERNG
, Vintage // Cocktail Ring: Ice // Umbrella: Coach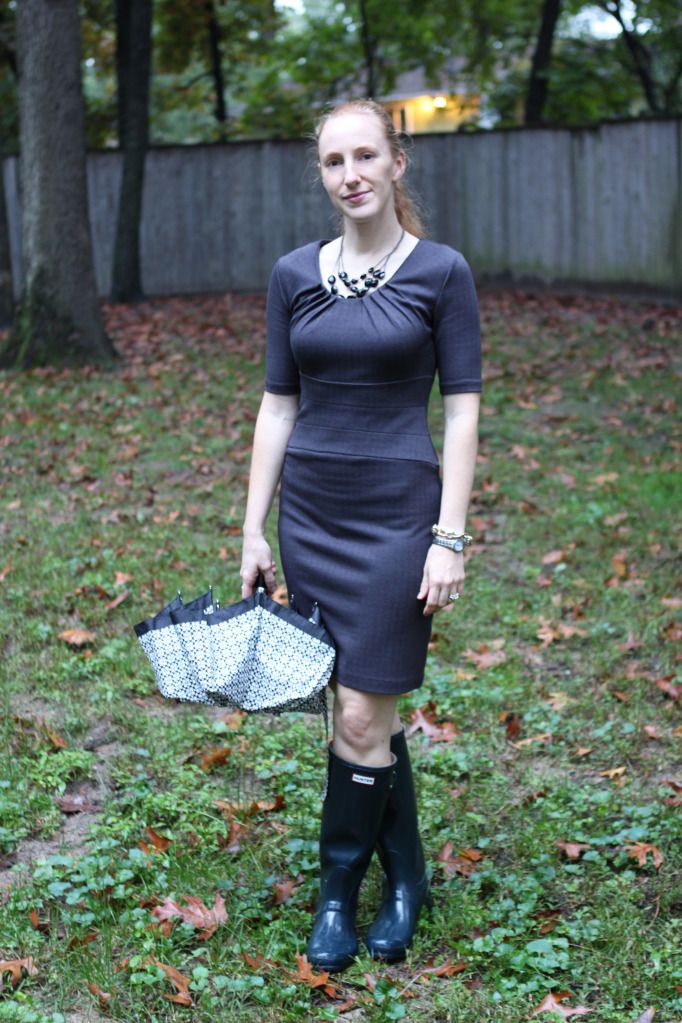 Getting dressed for the day is the easiest thing to do when the weather forecast calls for rain. My standard rain uniform is a dress or skirt, jacket, Hunters, and my trusty Coach umbrella. Throw my hair up in a braid, bun, or ponytail and I'm good to go.
Funny thing about umbrellas. I used to be that person who had a million and one umbrellas because I used to lose a million and two umbrellas. They were like watches, I was always breaking or losing them. However, my sister gave me a Coach umbrella as a gift over three years ago and I'm proud to say I haven't lost it (yet!). I did momentarily leave it on a train once, but I was able to dash back onboard and rescue it.
It's with that same line of reasoning I keep dropping hints to the hubs that I'd like
a Rolex
Movado watch :) I figured I haven't broken the one he gave me and I've had it for over four years. One watch for nearly five years (received it for my 25th birthday) and one umbrella in over three years ... that's like a new adult record for me!
What's your standard rain uniform? Do you have one? I just feel sluggish in the morning when it's raining and having a go-to uniform helps get me out of the house on time. Those pesky train schedules are not to be messed with!