I have cupcakes on the brain it seems. I recently upgraded my bakeware to include the
Nordic Ware aluminum muffin tins
and they are so amazing all I want to do is bake more cupcakes.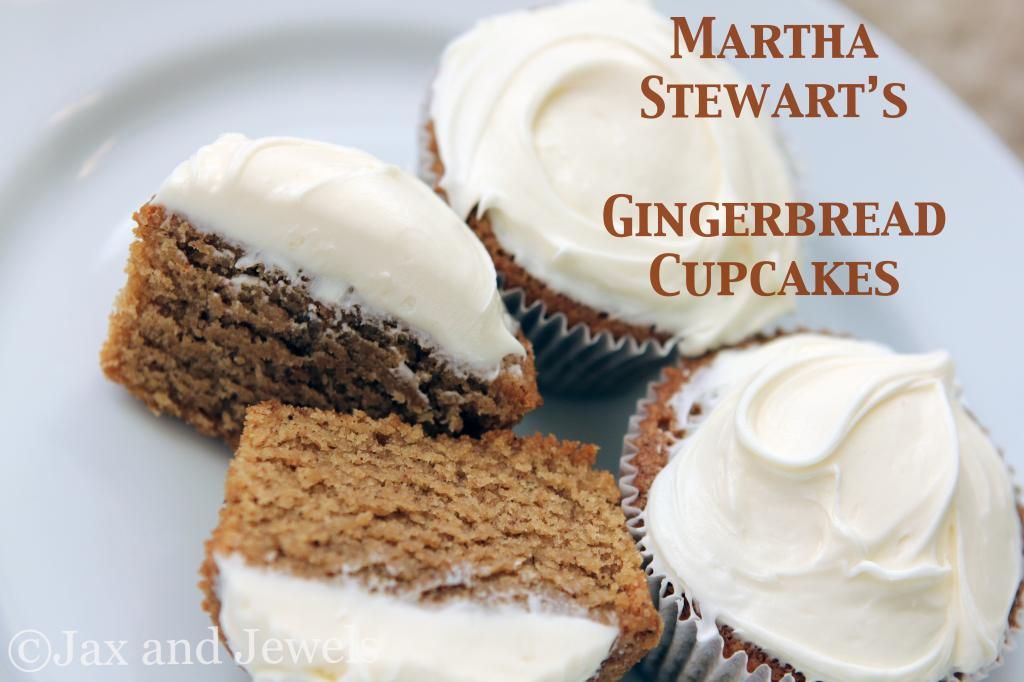 Enter my dear Martha Stewart Cupcakes book with another recipe. Now, I've looked for this recipe on MarthaStewart.com and the
recipe listed online
differs significantly from the one I used and found in my book. The recipe listed in the book calls for decorating the cupcakes with little gingerbread cookies, but I didn't do all that. I'll save that for the holiday season.
Ingredients: Yield 22 cupcakes
1 1/2 cups all-purpose flour
2 tablespoons ground ginger
2 teaspoons ground cinnamon
1/4 teaspoon freshly grated nutmeg
1/4 teaspoon ground cloves
1 1/2 cups (3 sticks) unsalted butter, room temperature
1 1/2 cups sugar
3 tablespoons unsulfured molasses
4 large eggs, room temperature
1 teaspoon pure vanilla extract
Directions:
Preheat oven to 350 degrees. Line standard muffin tins with paper liners. Sift together flour and spices.
With an electric mixer on medium-high speed, cream butter and sugar until pale and fluffy. Add the molasses, and beat until combined. Add eggs, one at a time, and beat until each is incorporated. Beat in vanilla. Reduce speed to low. Gradually add flour mixture, beating until just combined (that's key, don't overmix the batter)
Fill muffin liners 3/4. Bake for 25 minutes. Transfer tins to a wire rack to cool 10 minutes; turn out cupcakes onto racks and let cool completely.
Ice with your favorite frosting. I went with a simple creamy vanilla frosting.
I definitely didn't intend for it to happen, but I swear my quick tab of frosting on that one cupcake came out looking like a heart. Am I the only one who sees it that way?