Last weekend I met up with a friend to take a few photos of her adorable 17 month old at Meridan Hill Park, which is unofficially known to DC residents as Malcolm X Park. I don't know why there are two names for one park, but it's pretty enough to warrant more than one name. I arrived at the park a bit earlier to scope the place out and I had just enough time to snap a few pictures.
I really need a longer telephoto lens because I felt extremely guilty taking this picture. I struggle tremendously with taking photos of strangers. A longer lens would let me hide a bit farther away!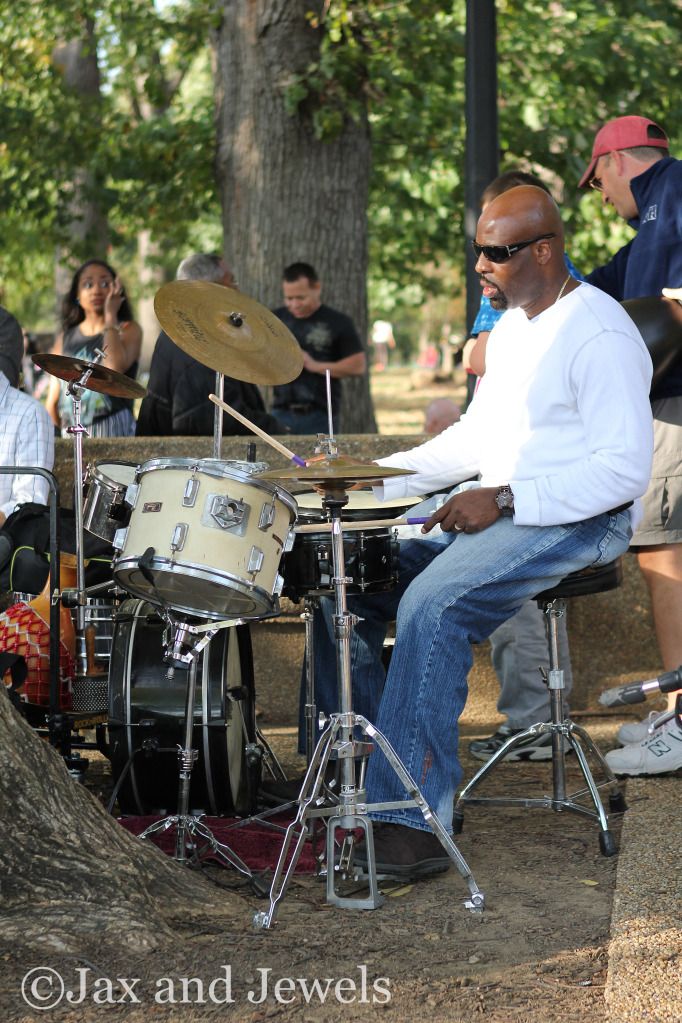 The Drum Circle was amazing. I got there when most of the drummers were just getting started, but when I came back later with a curious 17 month old they were in full swing.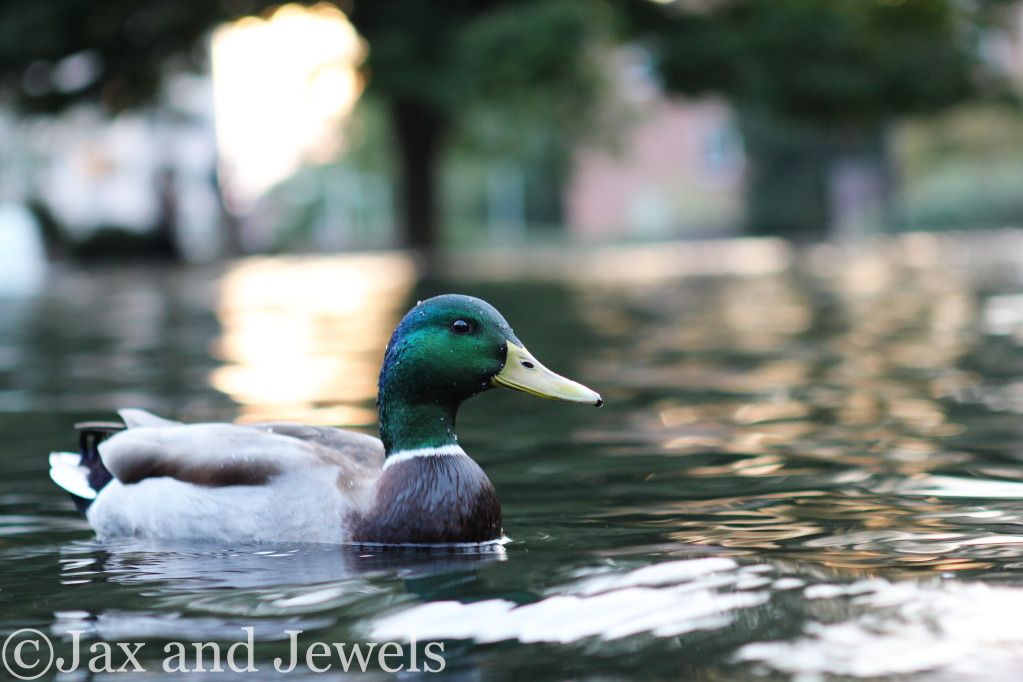 The cascading water fountain might get most of the recognition at the Park, but I think the ducks that take over the pool would beg to differ. Kids were lining up to feed the ducks and it was really cute. Although I felt bad when this guy swam right up to me expecting food and I didn't have anything to give him.
Joan of Arc statue, which in a city full of statues of people on horses, this statue has the distinction of being the only female rider in the city.
If I would have had more time I would have ventured down to this beautiful church on 15th street. Maybe next time.
There were two main reasons for coming to the park: the beautiful landscape and the cute kid.
I mean, come on, she wore an adorable polka dot dress with ruffles! Such a cutie pie.