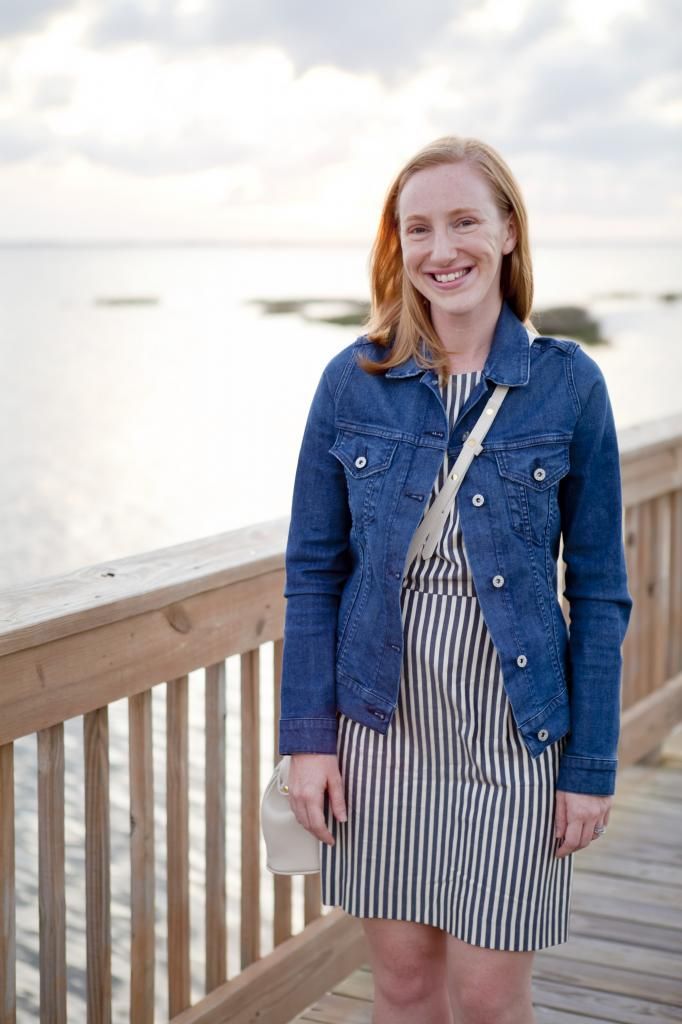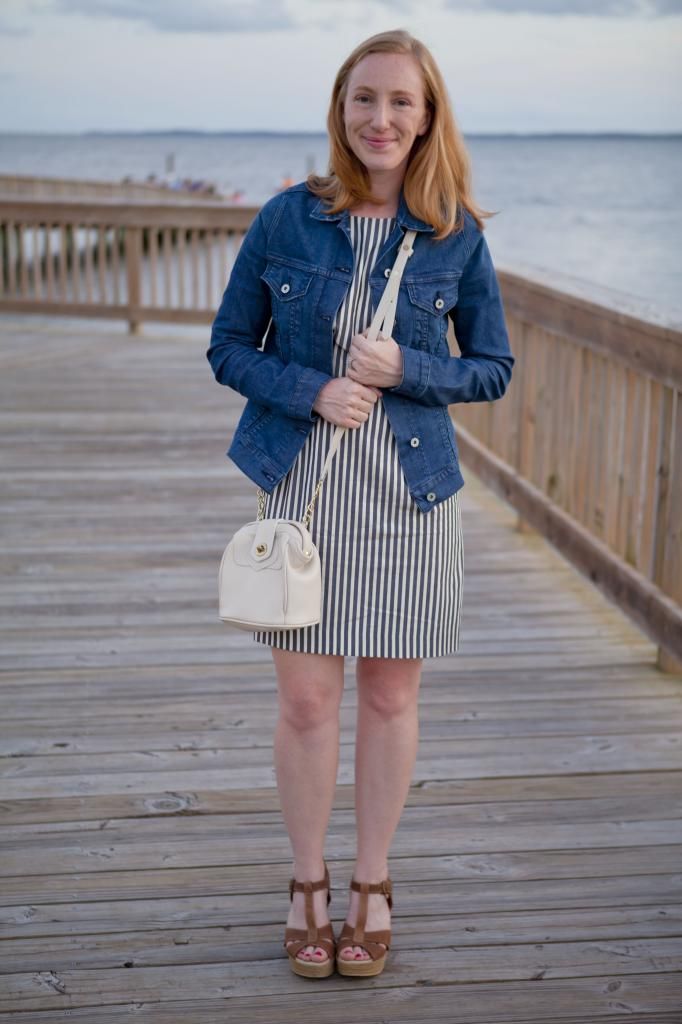 I have a ritual that I need to either watch a sunrise or a sunset on every vacation. It's just something I've done ever since I was a kid. Like an honest to goodness, drop everything, and schedule 30+ minutes to just soak up mother nature's light show. Last week, the hubs and I were down in the Outer Banks and as the days sped by I was losing chances to watch the sun pass over the horizon. The sunrise is a bit early this time of year and since I got up to watch the
sunrise last year on our trip to Nags Head
I figured I owed the Outer Banks a proper sunset.
Which meant leaving dinner early our last night in town, skipping out on drinks with friends for a few minutes, and running across the street to watch the sun dip into the clouds over the Currituck Sound.
There's just something so calming about watching the sun near the horizon. It's either the optimism of the coming new day or a reflection on the day as it winds down.
Plus, as one of my friends joked, sunrise and sunset are the only times a ginger like me can hang out near the beach without fear of getting a sunburn. My friends are hilarious. It takes a lot of work and SPF protection to maintain this paleness.
What's your favorite vacation ritual?