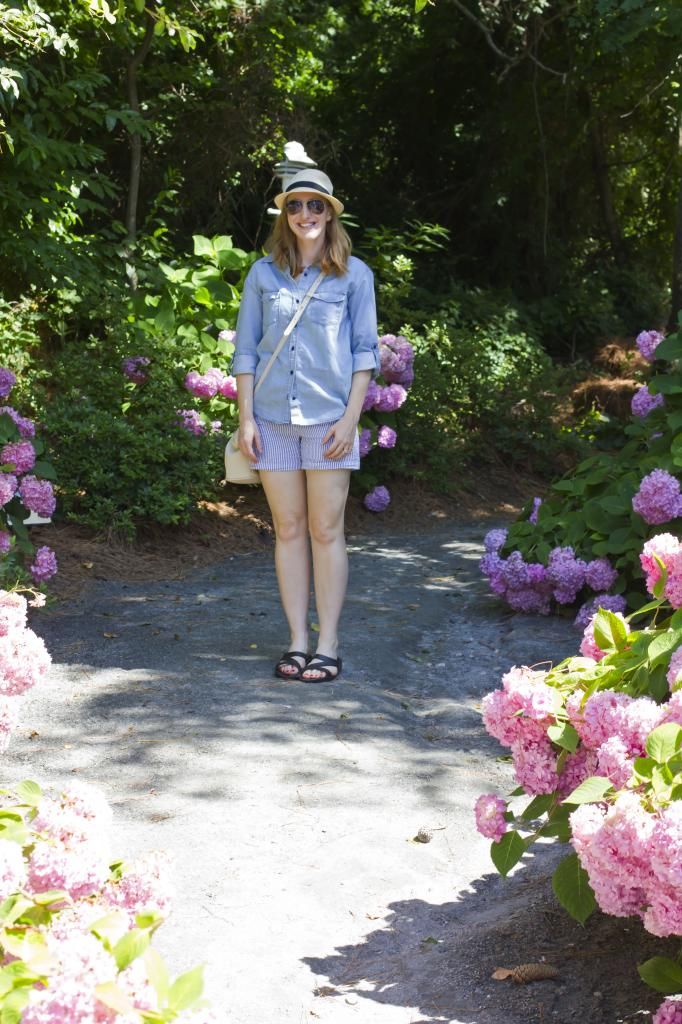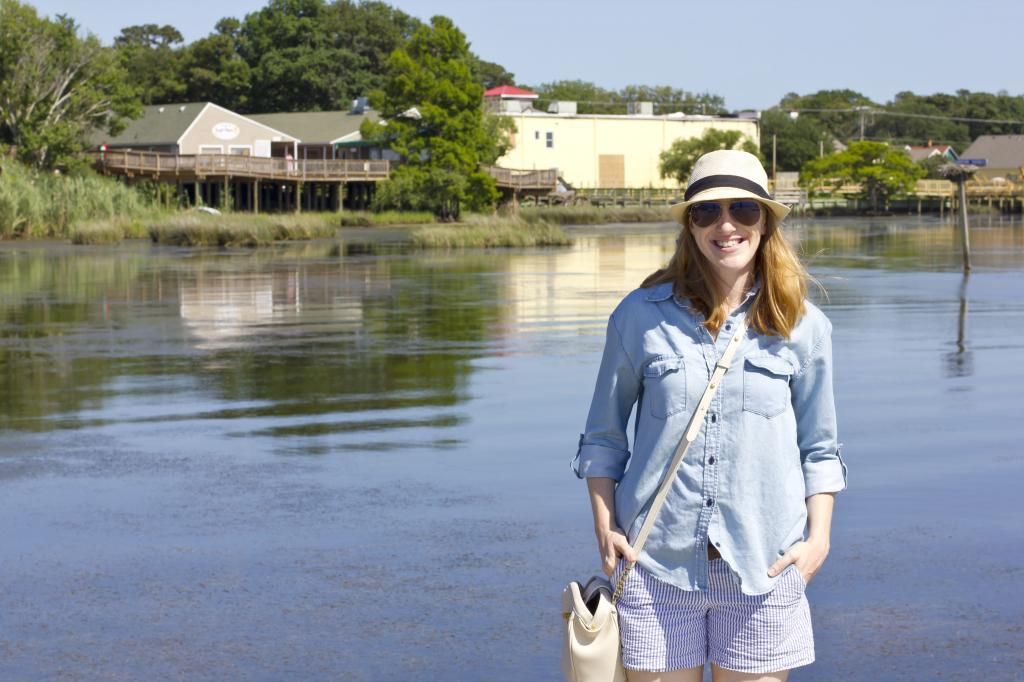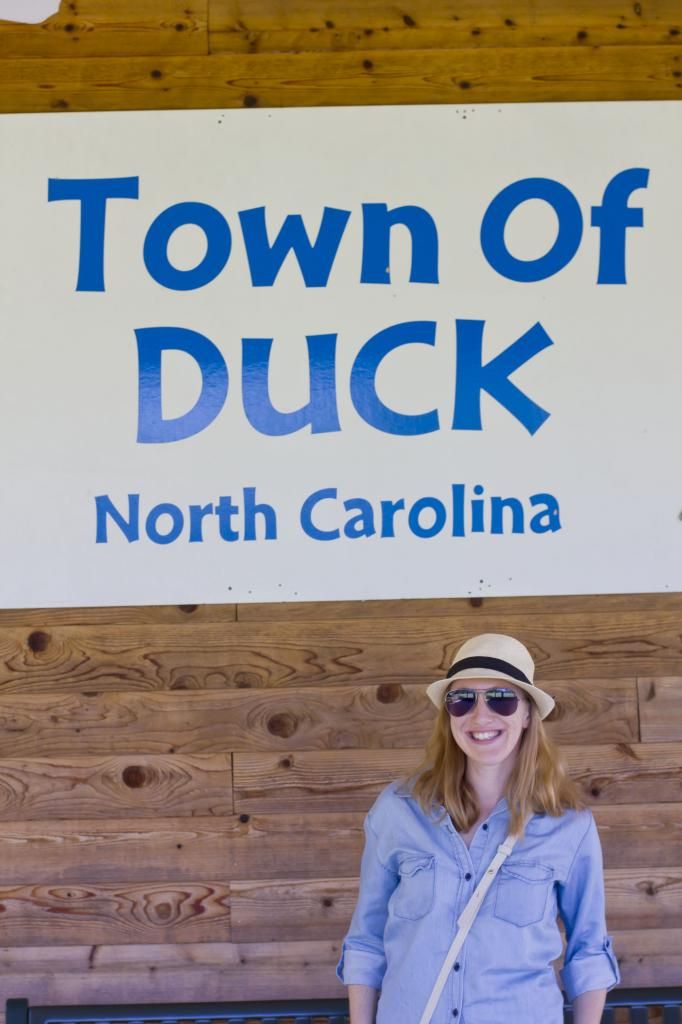 What does one wear when it's nearly 90 degrees and yet you plan to be outside all day acting like a tourist? My take on this is usually, "what do I wear to ensure my face and shoulders don't get sunburnt" because those are the things that always seem to burn the nanosecond I don't apply SPF 75+. The hubs thought I was crazy, but sometimes a rolled up long sleeve shirt is just what the doctor ordered.
I was actually brave a few days while in the Outer Banks and I ventured outside during peak sun hours, which I usually avoid like the plague. Granted, the one day was a beach day and I literally walked down to the beach with my own personal beach umbrella and all my friends let me rotate positions so I could stay in the shade for the entire time. And yes, I wore a hat and tshirt into the water because it takes a lot of work to be this pale! You know you're the token pale beach goer when you hop in line to reapply your sunscreen when parents start chasing their toddlers to force them to reapply.
I may or may not have been the prime example in, "see - Heidi is reapplying her sunscreen. Don't you want to reapply like Heidi?"This is what happens when people your age start procreating and your idea of "growing older" means drinking aged whiskey.
When a 16 month old looks at you and can basically thinks aloud, "why is she so pale?" you know you're pigmentally challenged.
But, guess who came home with zero sunburn? Yeah, this chick!