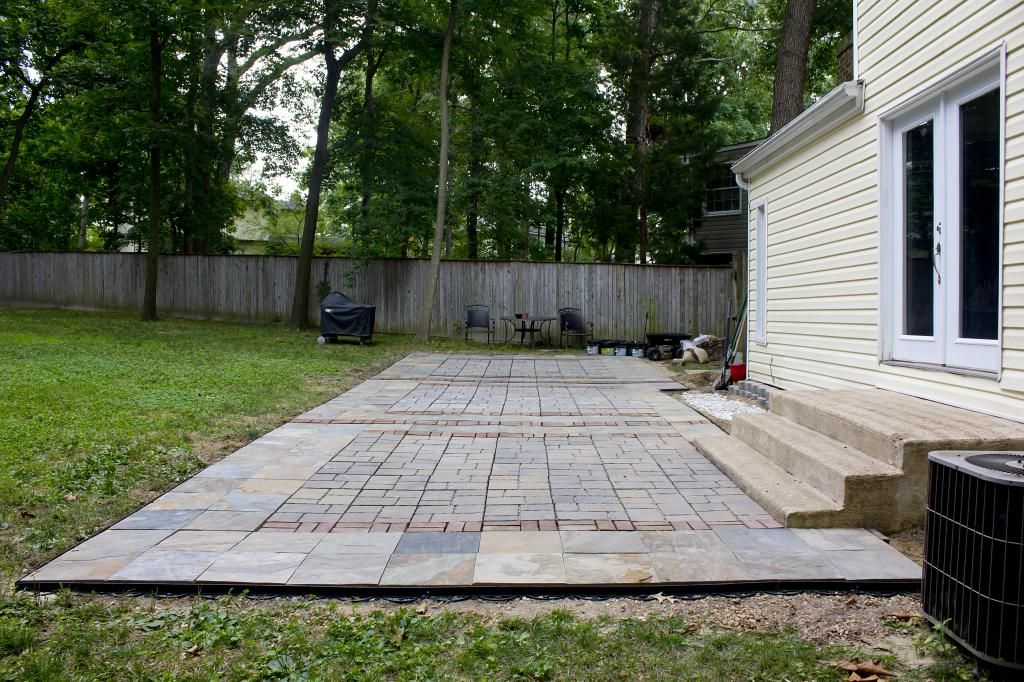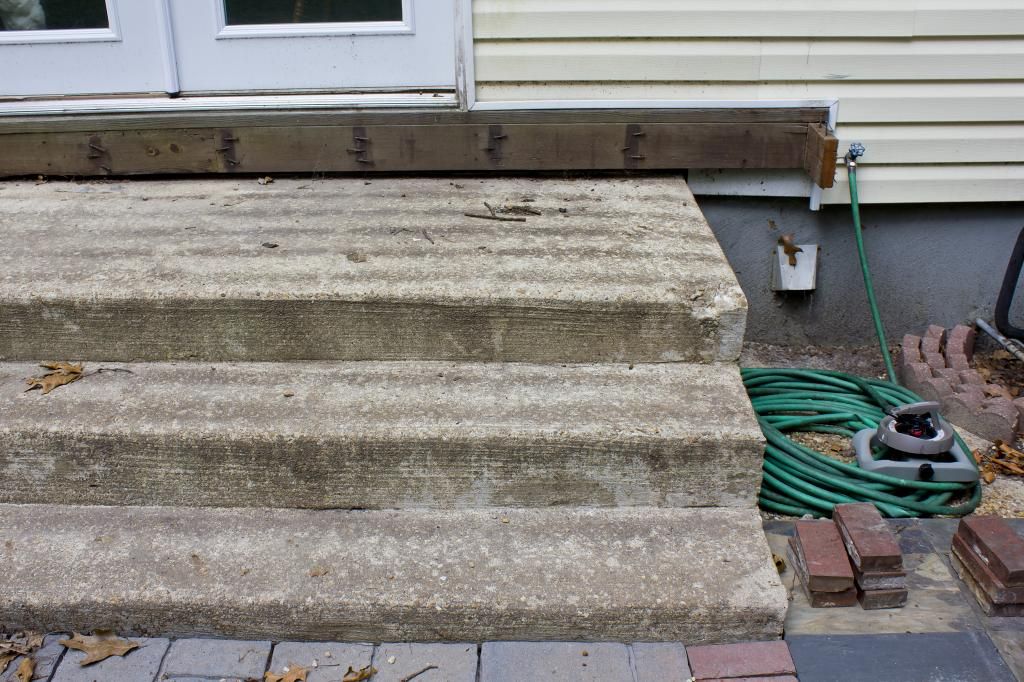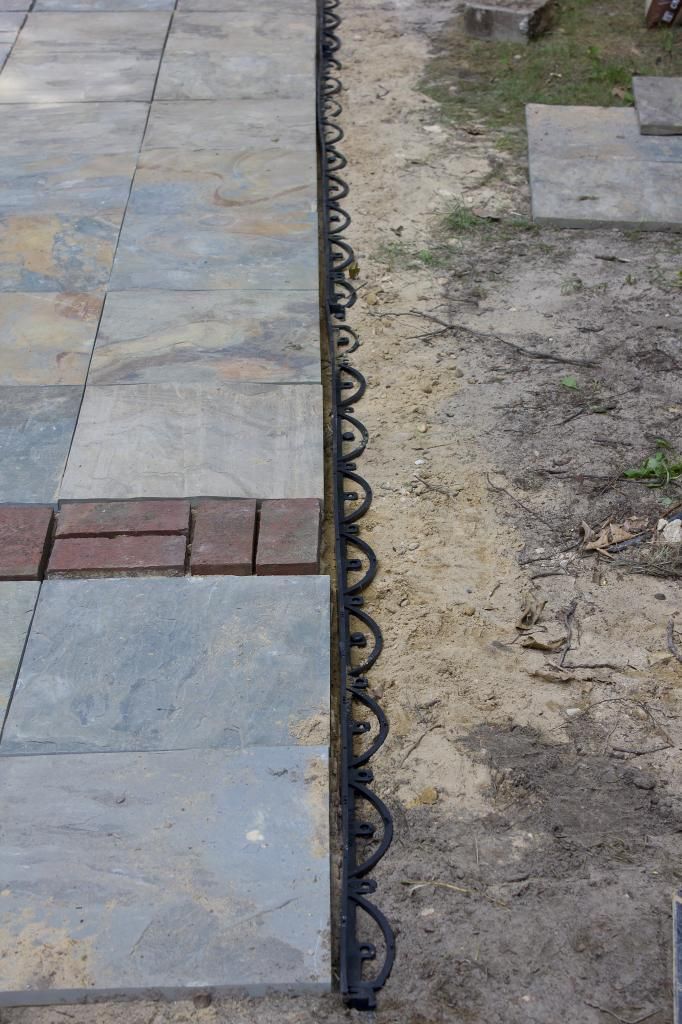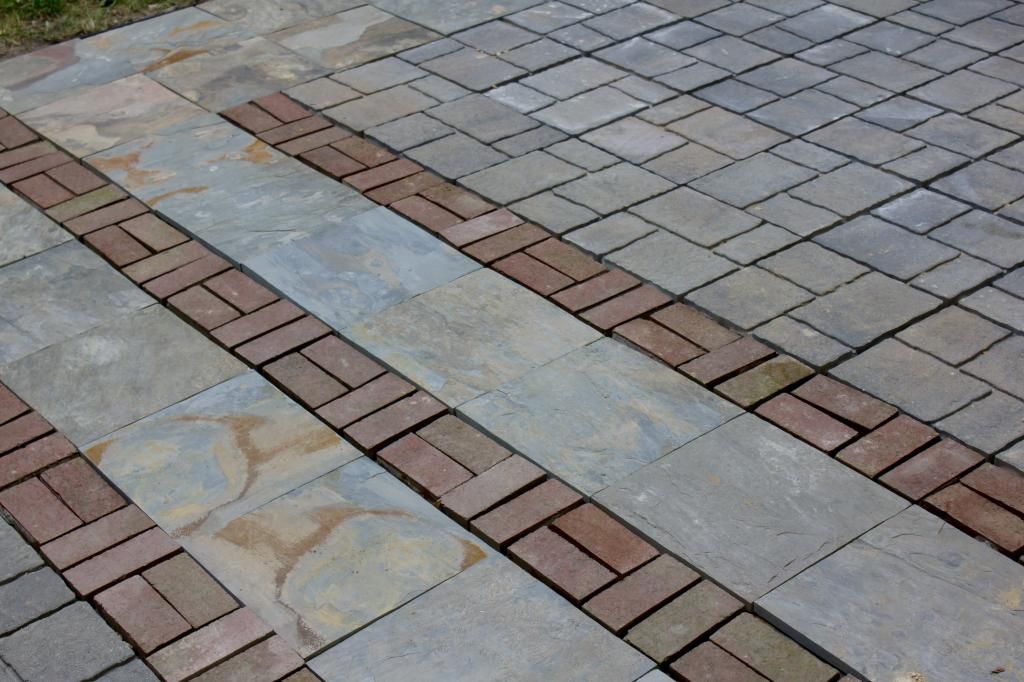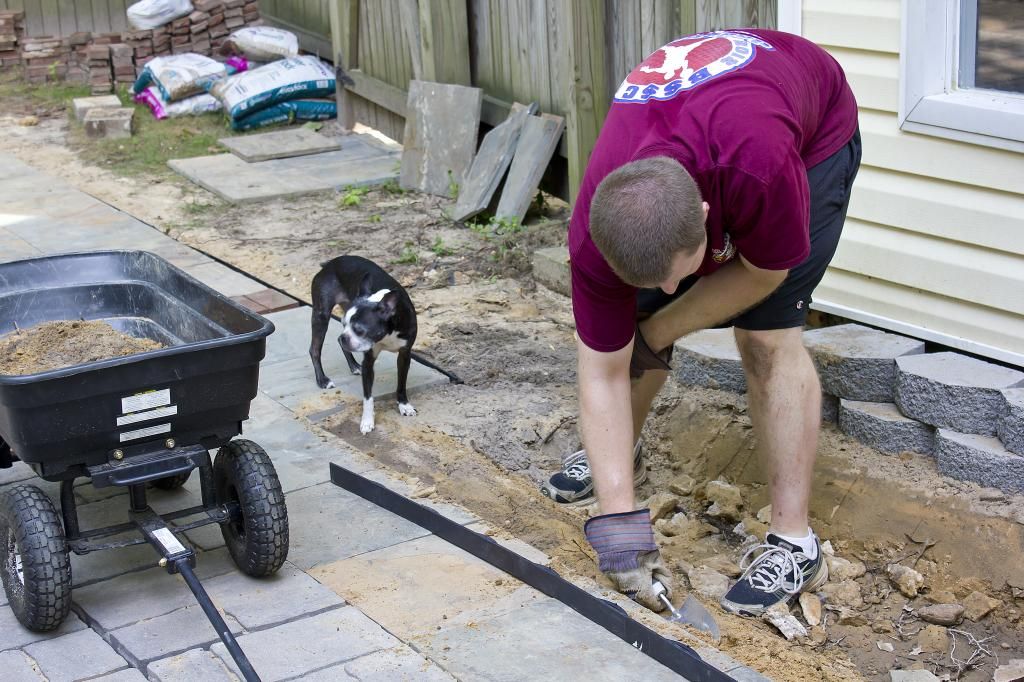 Two things:
This patio makeover is taking FOREVER. The hubs and I thought this would be a two weekend job - three at the most. Um, no. We just gave it our fifth weekend. Although we haven't given it full weekends every weekend if that makes sense.
This patio makeover is almost DONE. Which is fantastic because I have more cuts, bruises, and bug bites on various limbs than I care to admit or contain.
This past weekend the hubs and I banged out the last remaining pieces of the patio
- finished the natural stone trim;
- finished removing the previous deck's anchor to the house;
- replaced the vinyl siding under our patio door and where the previous deck was attached to the house;
- re-drained our sub-pump. Oh that was a fun find. That was one of those things we couldn't figure out about our house, but never went looking for the answer, "where does our sub-pump drain?" Turns out the drain was under our old deck and it was badly designed and clogged. Awesome. We just had the sub-pump motor replaced a few months ago and we'd like to keep this new one around for a bit so this was pretty important. Thankfully the hubs is licensed to design drainage systems so this worked out nicely for us. We went above and beyond what was needed, but the drainage field is now the basis for a rock garden.
- made a last minute decision to add formal edging to our patio. Definitely turned out to be one of the better decisions we've made thus far.
- power washed our house and our uncovered concrete steps. The steps need another round with the power washer and then the hubs is going to fix a cracked step.
All we have left is to add locking stand and fix a few loose pavers. We just need mother nature to cooperate and give us a few days of clear skies so we can get this done after work. Of course I say what we need to do and make the assumption it's going to be easy, but if this process has told us anything is that it will be tedious, time consuming, and back breaking.