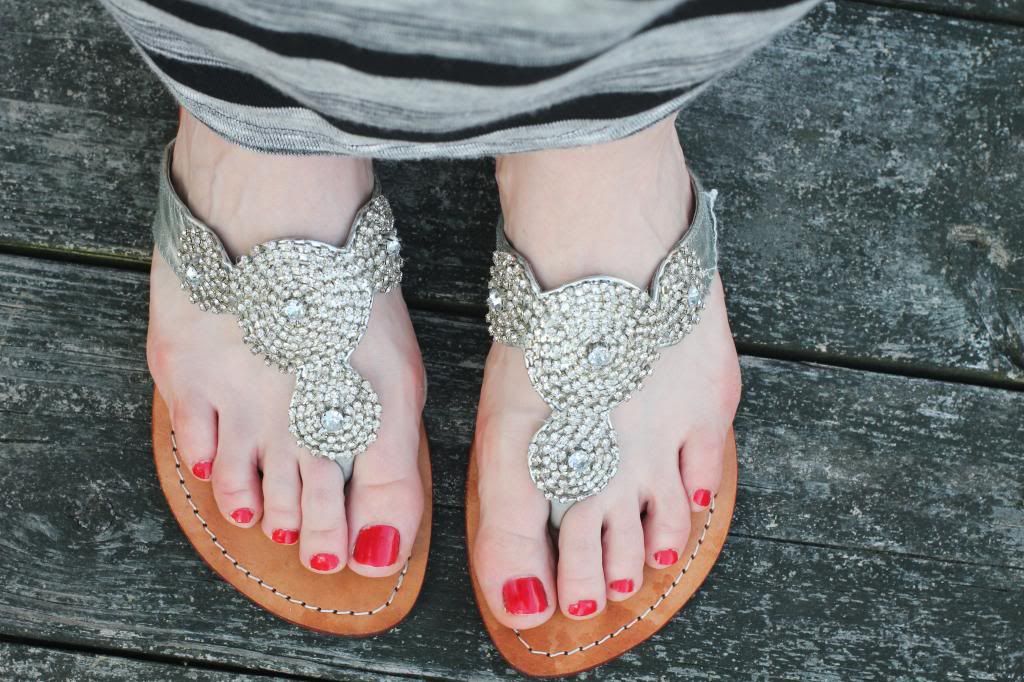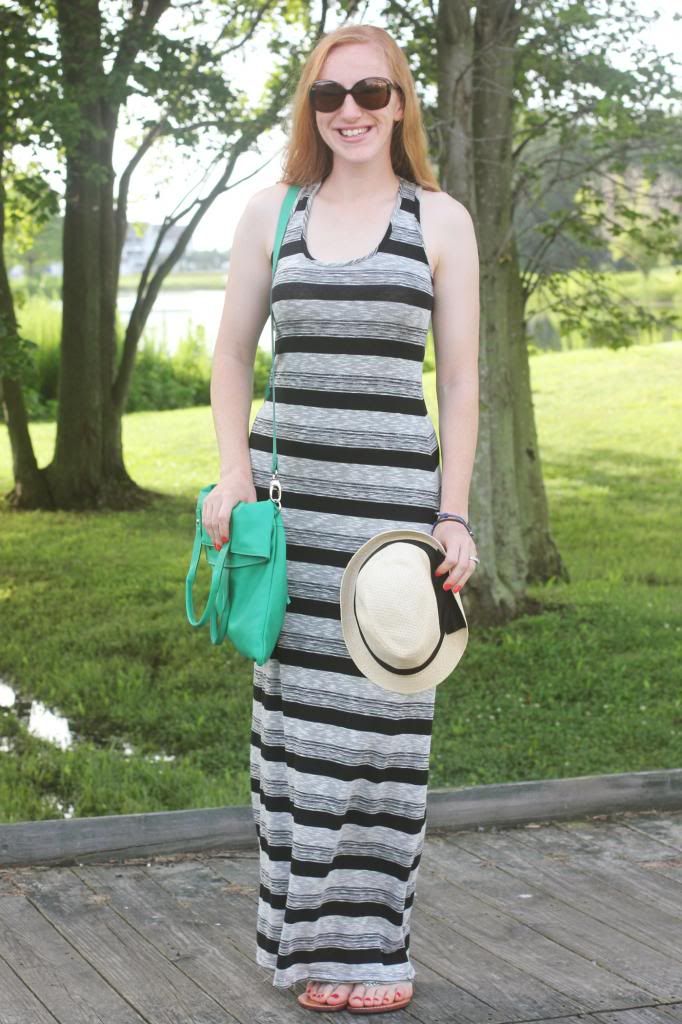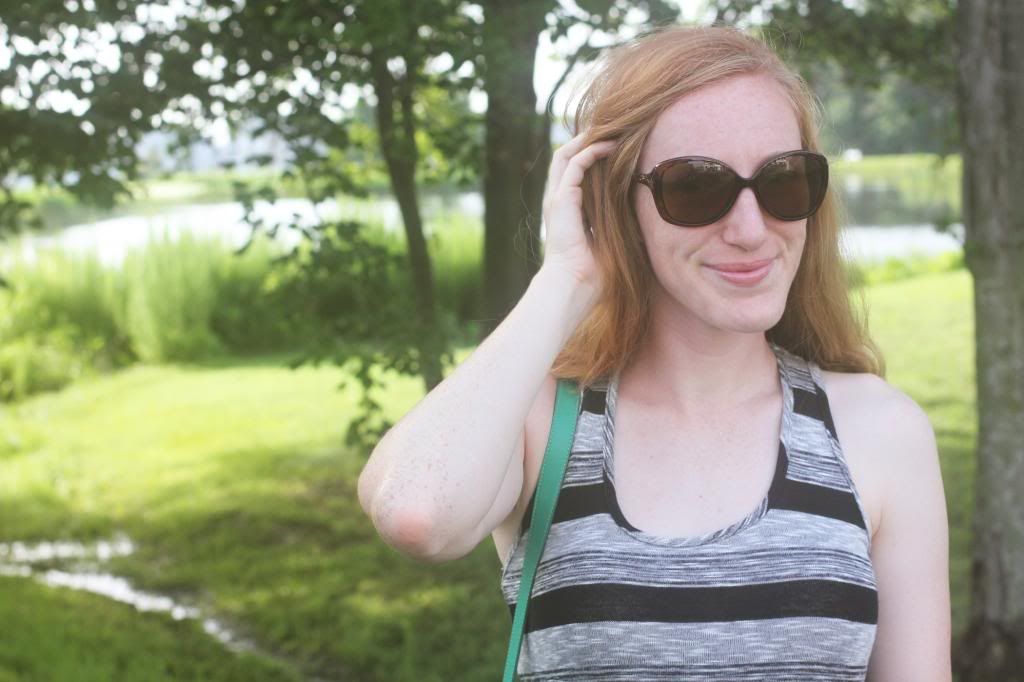 Made in USA:
Imported/Unknown:
After spending a few hours at the beach this weekend with a trio of sun worshipers I was more than happy to shower and slip on an easy maxi dress for a beer sampling at Dogfish Head in Rehobeth, DE. I only own a few maxi dresses, but this one has definitely become a closet staple during the warm summer months. This dreamy one from
Saint Grace
is actually knit, but it's incredibly soft and inviting for post-beach skin. It certainly helps that the tag says, "made in beautiful California, USA."
I would also like to add that out of the four individuals in my beach group I was by far the palest, yet I came home with the least amount of sunburn (zero to be exact!). I did the most reckless thing possible as a ginger and stayed on the beach for three hours in peak sun conditions. Thankfully this new invention called a beach umbrella was involved and that thing probably saved a few years off of my life.
Anyone else hit up the beach this weekend? Where did you go? What SPF did you wear? I wore SPF 70 on my face and SPF 100 everywhere else. SPF Ginger as my friends like to call it.
I can't believe I went to the beach during the summer months. That never happens!