Sunscreen // Book // Oakley "
Sweet Spot
" Shades // Eco Swim Bathing Suit // Hat // Larabar (gluten free goodness) // Gum //
American Made Matters
key chain
bottle opener (you never know when you need a beer) //
Splendid
bag to hold more sunscreen, chapstick, keys, wallet, etc. // Beach Towels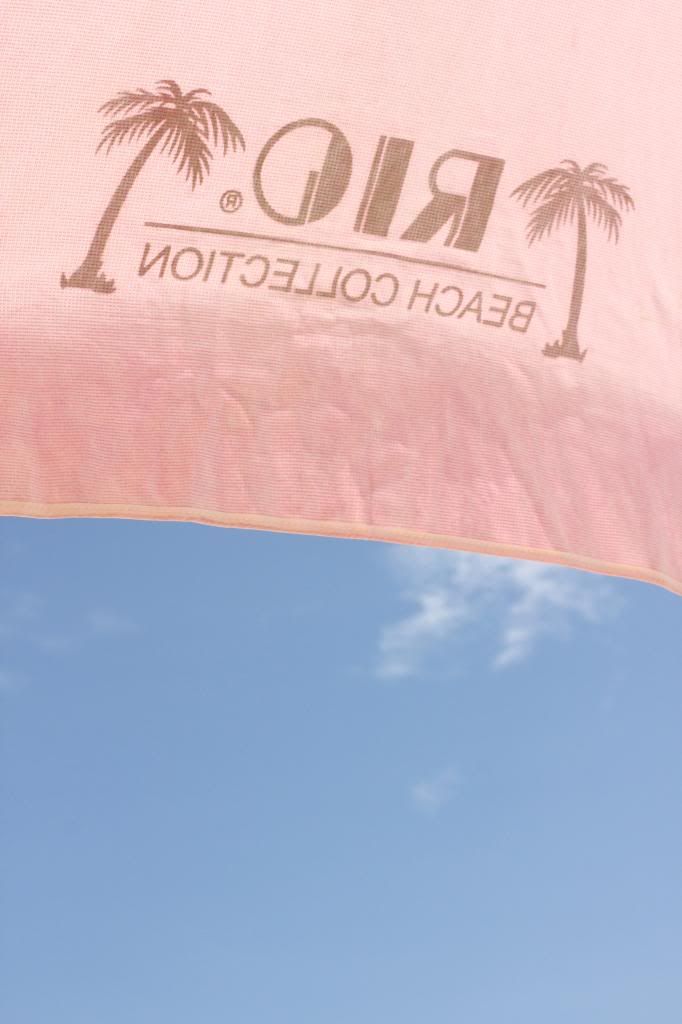 Beach umbrella. The only way I could survive on the beach during prime sun light hours. Beach chair not pictured, but also necessary.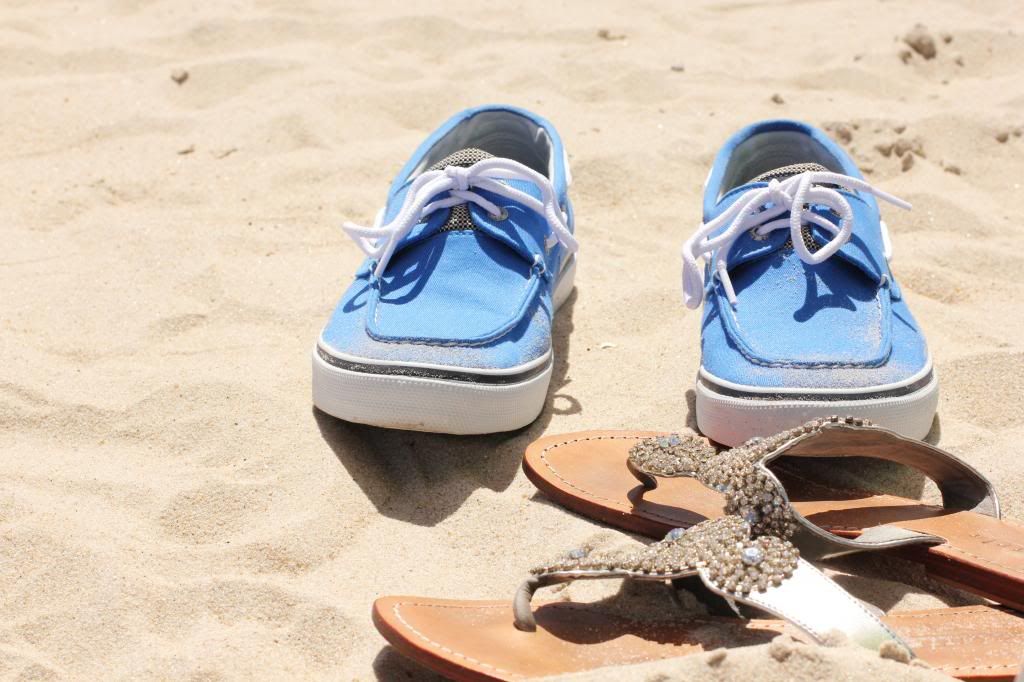 My hubs might be the only person in the world who doesn't wear sandals/flip flops/sneakers to the beach. At least his
Sperry'
s are colorful!
A little bit of waves and clean sand. Not like I went in the water or anything.
Random sidebar: this is the most I've gone to the beach in one year. Yes, a whopping two times. I haven't bought a bathing suit in six years so when it came time for this last beach trip I knew I needed a new bathing suit. One of the things I absolutely love about blogging is being introduced to new brands. A big thank you goes out to
Mrs. American Made
for introducing me to
Eco Swim by Aqua Green
.
Not only does Eco Swim company make all of their bathing suits in the United States, but they also use sustainable building practices, recycled materials, and they participate in beach and ocean clean-up activities. Eco Swim for the win! I love my new suit so much that I'm already eyeing up this
polka dot number
to purchase next.
I'm pretty sure if I buy two bathing suits in one year that means I should really learn how to swim sometime here soon.
All I know is I came home with the beach with zero sunburn and that makes me a winner in my book. Even if I got my butt handed to me in Pac Man and Banana Grams.
What are your beach essentials? A bottle of water didn't make it into my picture, but that's always a must.