I think it's safe to say I got every penny out of a $4 bouquet from Trader Joe's. One evening last week I noticed the evening light in my backyard was extra yummy and did what any other person would do in that situation - take my very expensive crystal vase outside and play with my camera settings while sitting in wet grass (we're trying to grow a lawn).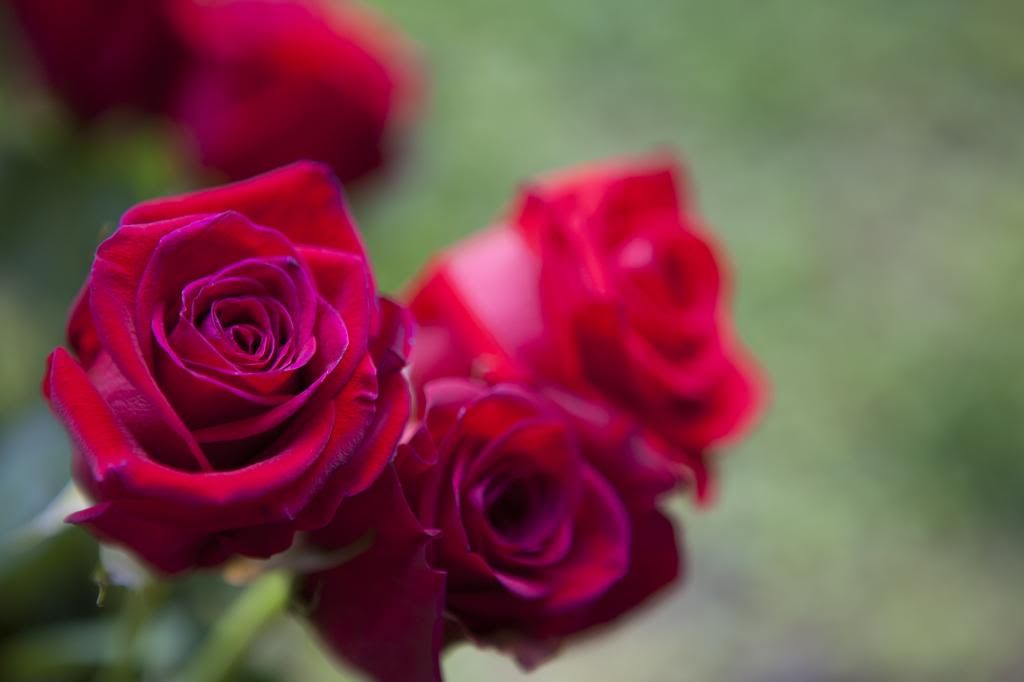 Dear bokeh: I love you.
I just can't tell if I like the extra sun rays in the top photo or the more traditional lighting in the last photo. I'm usually a "clean" person and the first photo reminds me too much of things that are abused in photoshop. Even though all I did in photoshop was save as a jpeg.
Thoughts? Extra sunshine or extra clean? What about black and white? B&W photos are my weakness because I love looking at them, but I've yet to be able to edit anything I take in a solid B&W.
That'll give me a legitimate excuse to pick up another bouquet next week and play even more.