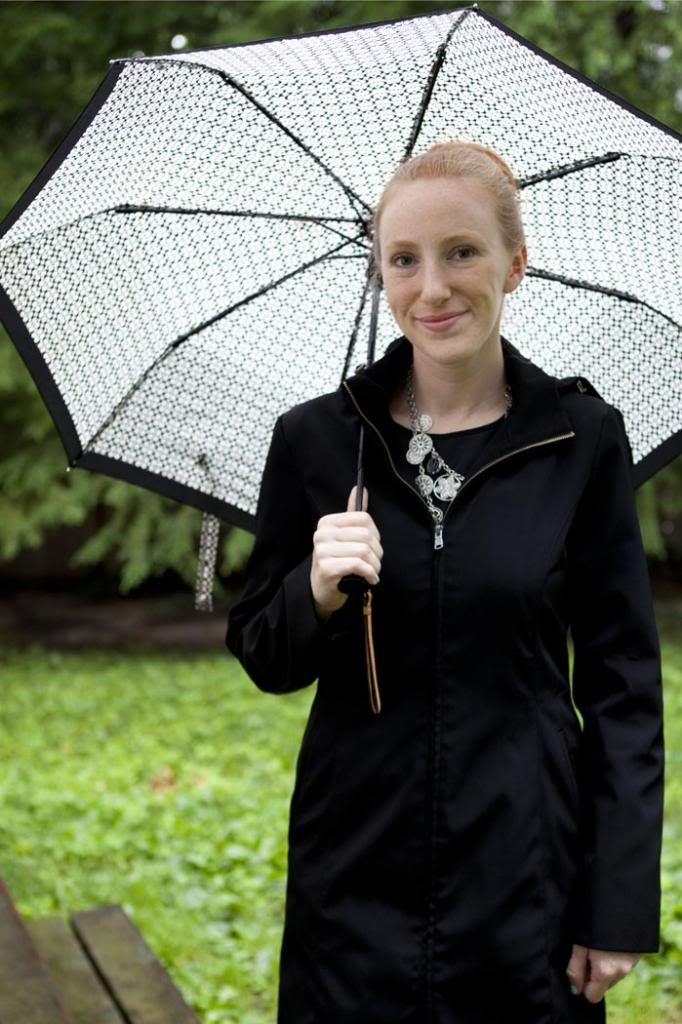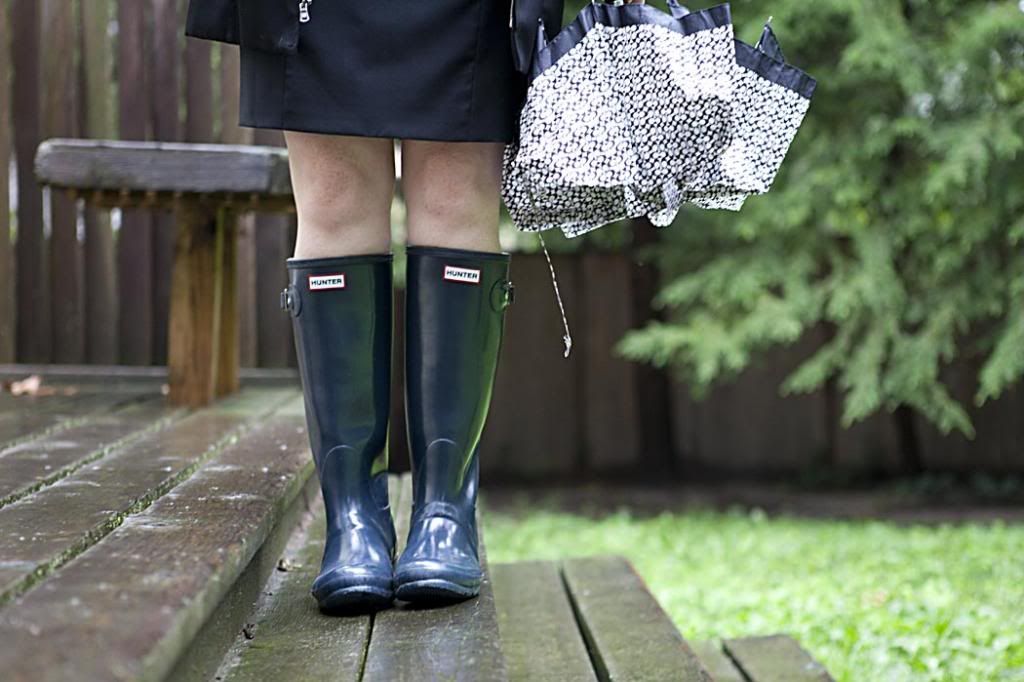 Dress: Quincy (Made in USA!) // Jacket: Anne Klein // Wellies:
Hunter
// Necklace: Ann Taylor // Umbrella: Coach // Nail Polish: Essie "
Mint Candy Apple
" (Made in USA!)
The hubs and I had an awesome date night planned for Tuesday night. It was going to involve a few brews, salt water, and the wind in our hair. I was even going to wear a colorful outfit!
But then another onslaught of rain came through town. My plans to de-black were put on hold. The only evidence of our planned date night was my mint nail polish (I know it says candy apple, but it reminds me of ice cream!).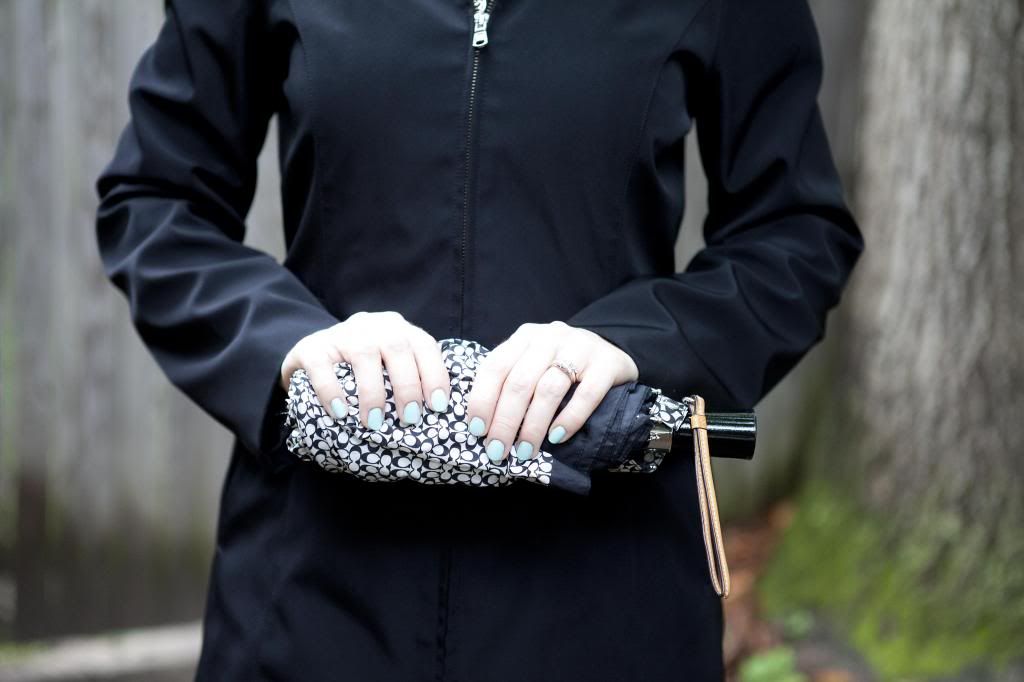 Oh, and somewhere along the day I picked up a screw in one of my car's tires. The hubs saved the day, which in hindsight is pretty romantic and date night appropriate :)
Anyone else have a date night planned for last night and have mother nature foil your plans? I can't complain too much, we got BBQ from our favorite little place and watched the O's beat the Tigers. Our date night plans have been put on hold until the weather cooperates on a Tuesday evening!