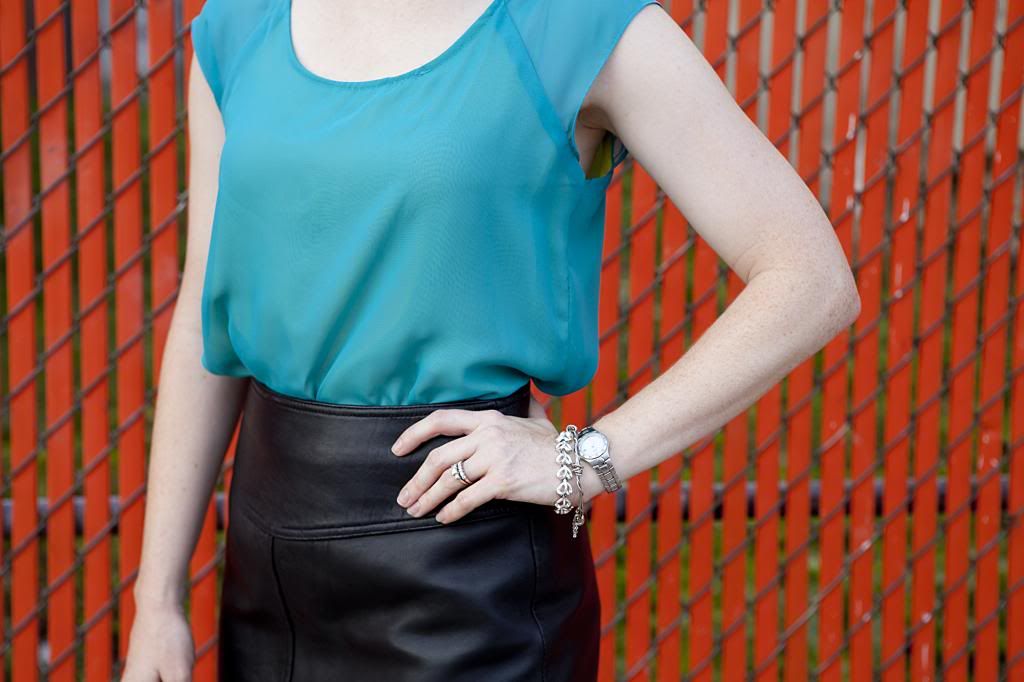 MADE IN USA:
Top: Bobeau via
Nordstrom
// Leather Skirt: Vintage
Imported/Unknown:
Shoes: Target (China) // Watch: Citizen's Eco (Japan) // Bracelet:
iSanctuary
It seems the left hand on the hip is the only "pose" I know! Can I claim that my right hand was exhausted from holding a camera and it was taking a break?
For the second year my friend Meaghan, at
District Sparkle
, put on an amazing fashion event benefiting a local DC charity. I've got to hand it to the woman who starts her own nonprofit organization while in her mid-twenties. Way to make the rest of us look bad! (clearly, I'm kidding)
I was more than honored when Meaghan asked me to act as the official photographer for
G.L.A.M.'s
(Giving Labels A Meaning) big event to benefit
Safe Shores DC
, a local non-profit dedicated to helping victims of child abuse. Maybe next year I'll actually dress like a photographer and not wear stilettos!
Meaghan and her partner in crime
Eden
organized a fashion event in which local shops and fashionistas came together and all the proceeds went to Safe Shores DC. For more information on G.L.A.M. and how you can donate to their cause please refer to their
website
.