A little over a month ago I saw on Groupon a sale on tickets for the first
Brew and Bourbon Classic
at Laurel Park. The conversation I had with the hubs went something like this:
Me: Hey! I saw on Groupon tickets for some beer and bourbon festival at Laurel Park are $20 each.
Hubs: I'm listening....
Me: Yeah, you get all the tastings of beer and bourbon you want for $20.
Hubs: Why are we still talking? Did you buy the tickets yet?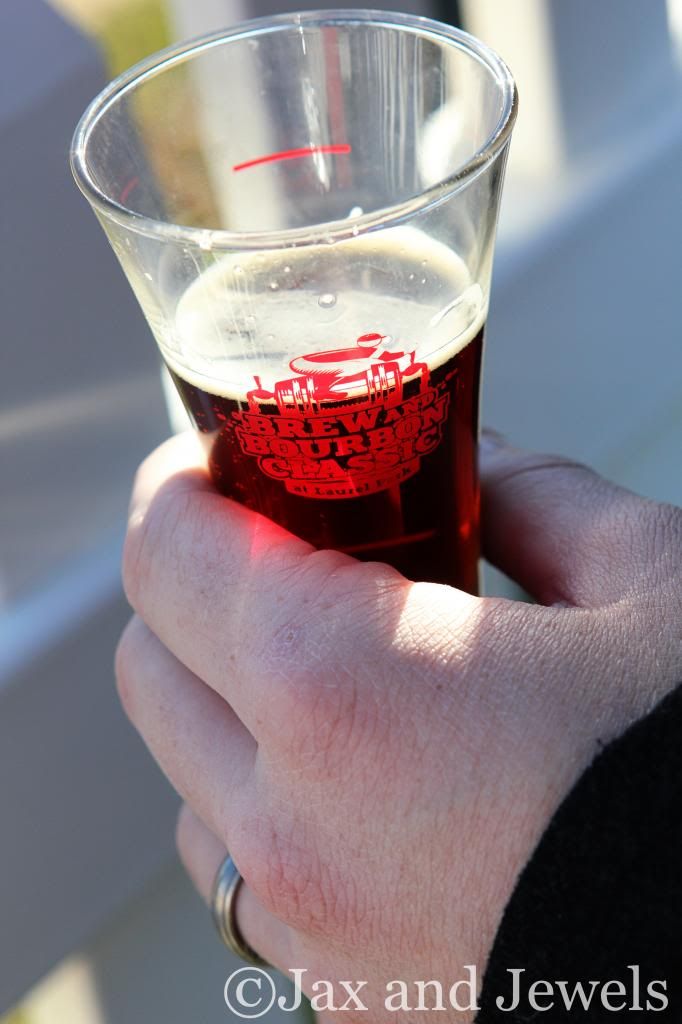 Mmmmm, beer.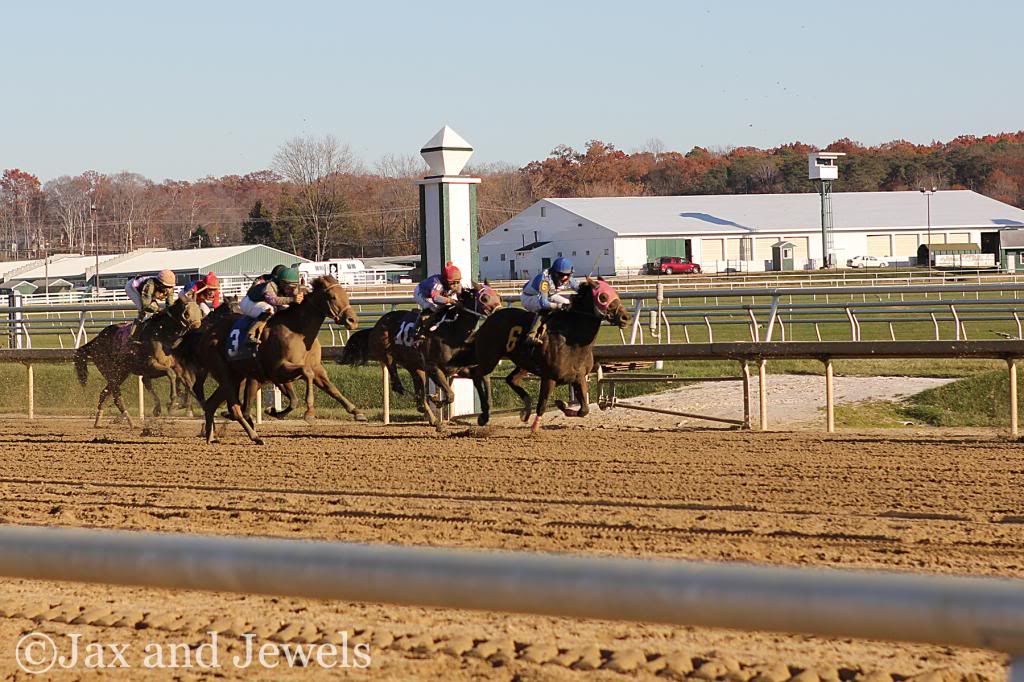 Just when you'd get done with tasty another beverage the horses would be ready to run again.
Horses, beer, bourbon, and food trucks? Count me in!
Okay, I wanted to take that outrider horse home. Such a cutie!
I had every intention of buying the hubs a to-do kit to make his own bourbon, but then once I saw what was on this barrel I just couldn't do it. I like my liver and I hope we have a long and healthy partnership.
Wood Chuck might be the most dangerous beverage of all time. Oh, just drinking on some yummy apple juice. Oh crap! There's alcohol in this apple juice!
Seriously, everywhere you looked there was beer, beer, bourbon, and then more beer. It was awesome.
Oh wait, the horses are running again.
The day wouldn't have been complete without a stop by the Jack Daniels table.
Overall - definitely worth the trip to Laurel Park. The track and grounds underwent a massive renovation in the last year and everything looks great. The Brew and Bourbon Classic was set up both inside and outside and that was a fantastic idea. I know the organizers probably took a chance on the November weather and made the event so you could stay inside if you wanted to, but the weather was a nice 60 degrees. There had to be over 50 different types of beer to sample and probably close to 20 different types of bourbons. There was even a Barefoot wine setup if you weren't into beer or bourbon.
I will say, going in the hubs and I thought, "Yay! We're going to try out some new bourbons!"
Reality set in after we sampled our first bourbon. We both looked at each other and thought, "there is no way we're going to be functional human beings if we stay here and sample bourbon for four hours straight."
So we sampled the beers we had never had before, in addition to one or two local favorites and stayed away from the bourbons. The hubs could have sampled more brews, but it was his turn to act as the designated driver and that meant he could only have a few small samples and act responsible.
This is definitely an event I hope to attend again!
Any other fall festivals coming up I should know about?