Monday, March 25th the Baltimore/DC region gets its most significant snowfall of year. Okay, maybe not, but the second most significant snowfall of the year!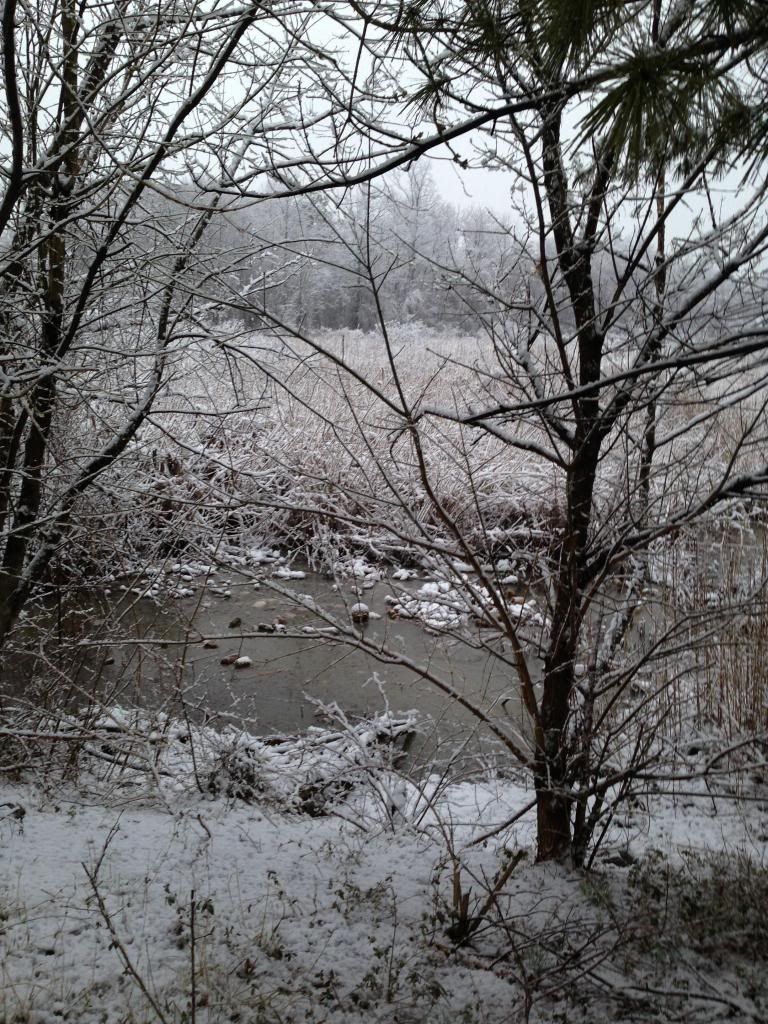 For a quick second the trash in the roadside marsh doesn't look so terrible. Okay, second is over.
If I could live in a world that looked like this every second of every day I'd be blissfully happy.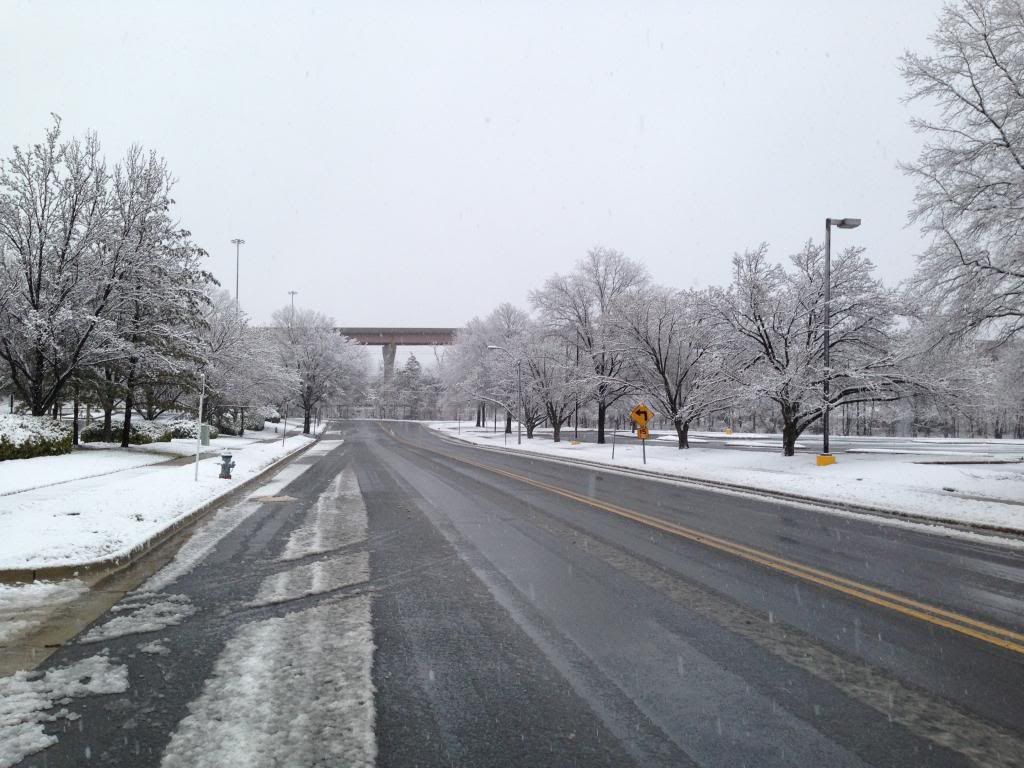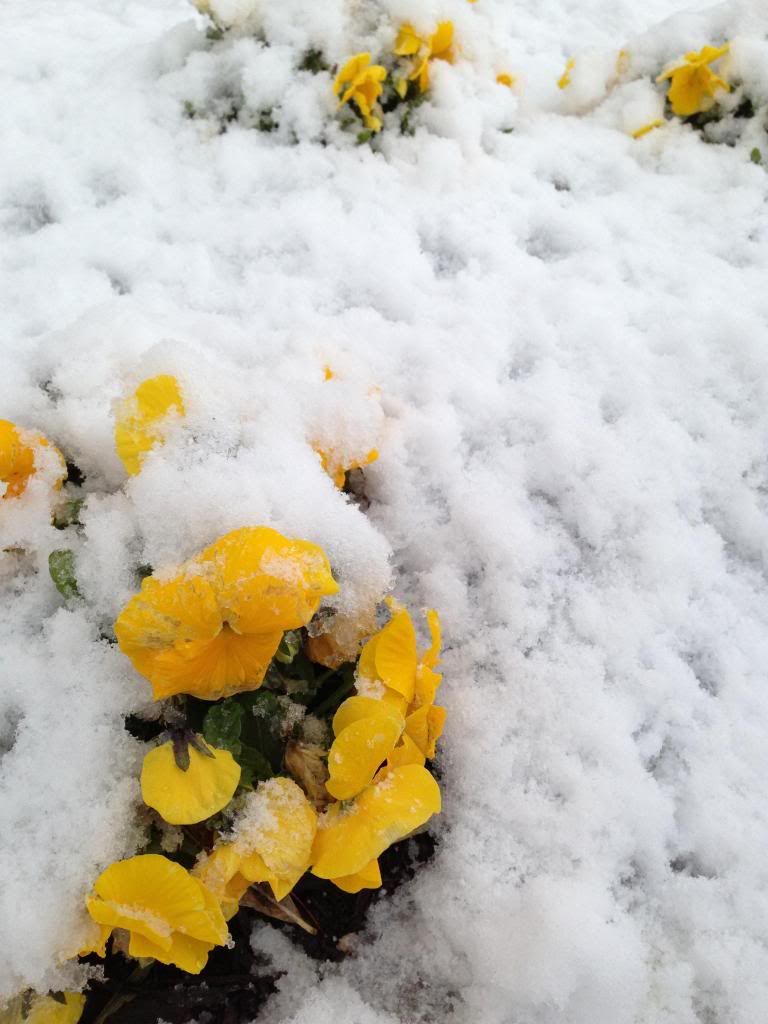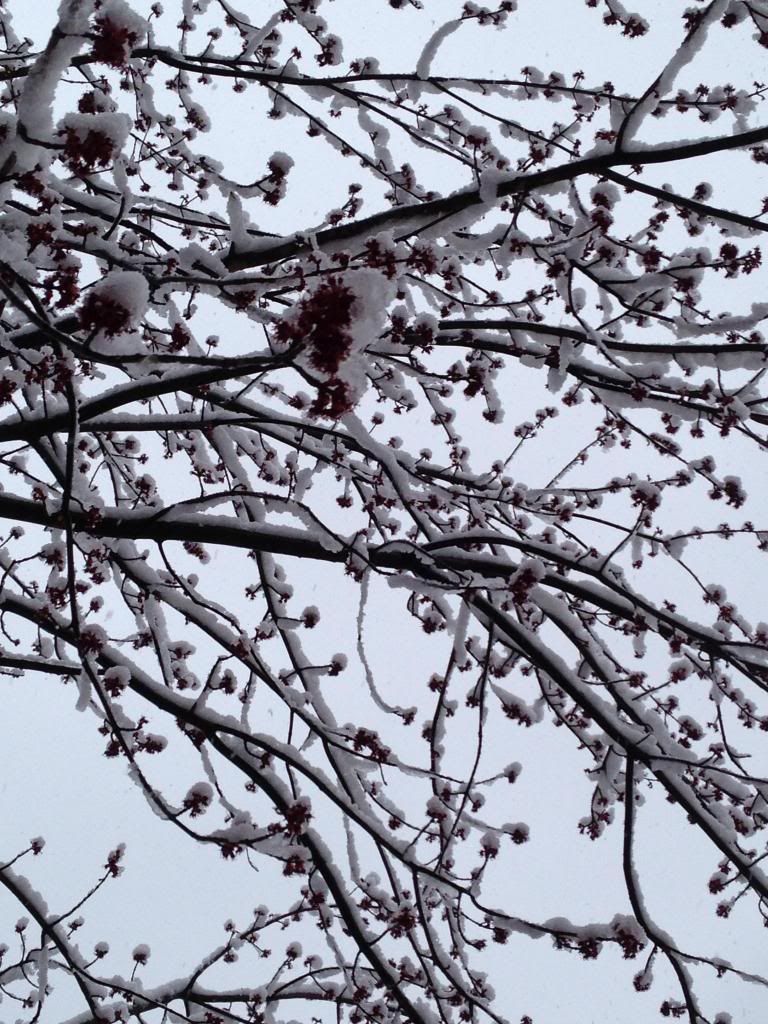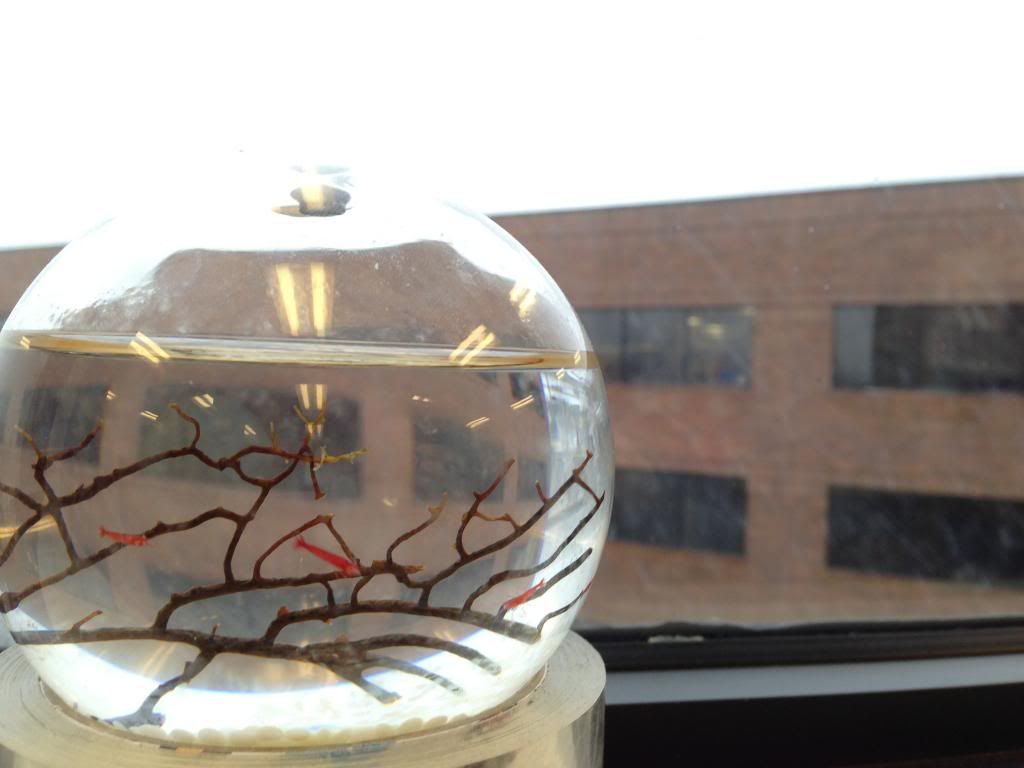 Office fish is not impressed with the snow.
Hunters & Polka Dots! Best winter combination ever!!!
Monday morning I slept through my alarm, as usual, but then the hubs woke me up.
"Heids, it's snowing outside."
Annnnnd I'm up! There was a mention of snow in the forecast, but after that whole snowquestration debacle last month I had given up on any dreams of snow until December. 2-3 inches of the fluffy stuff in March?!?!
Best.Monday.Ever.
All of the photos above were taken with my trust iPhone5 on my way to work. I was like a kid in the candy store and I didn't want to go inside to work any sooner than I had to, but eventually being an adult prevailed.
What are your thoughts: snow in spring. Yay or nay?