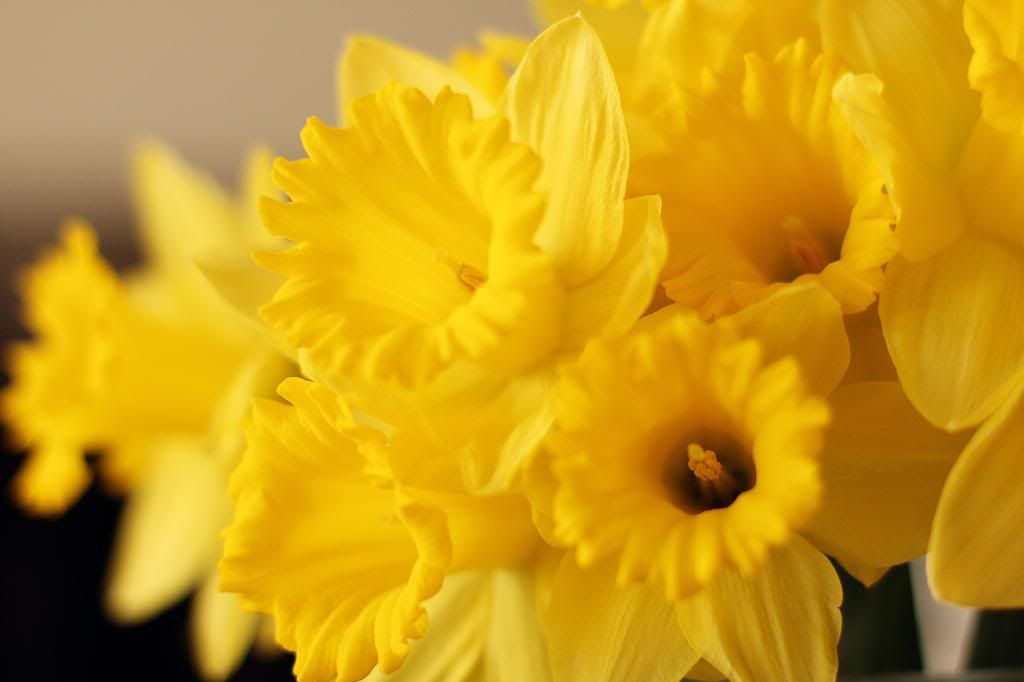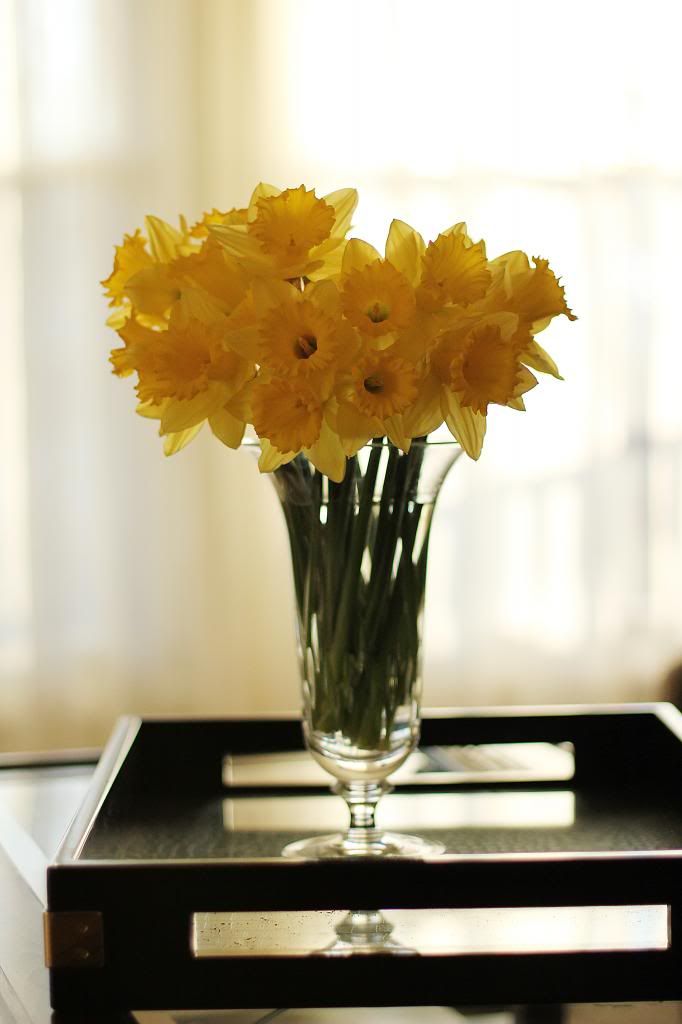 I'm going to have to give up something during my weekly grocery run because it seems I'm going to buy flowers every other week. I used to think keeping fresh flowers in the house was frivolous, but after the past few weeks of gorgeousness I don't think I can go back to a flower-free house.
I think fresh flowers are able to light up a room even when the weather is fickle or dark. You might not be able to tell, but it was raining when I took these pictures! The double windows in our living room bring in so much light it's insane some times. I love that just the simple addition of flowers can make the house constantly feel like it's spring outside even through the spring weather changes faster than Taylor Swift's love life.
Even better - these daffodils were $3.98. That's less than a decent beverage at Starbucks and these babies didn't add on any calories and have lasted for ten days already. Your move Starbucks, your move.
Are you a fresh flower person? If so, what are your favorites to keep in the house?