This past weekend the hubs and I were out in Ohio for one of my sorority sister's wedding. Now, I love weddings. I'm not the most overly romantic person in the world, but there is just something about witnessing two people coming together to form one perfect union that gets me every single time. And I swear it's deeper than those "my face hurts from smiling so much" feelings from the open bar, even if it is at a gorgeous winery and the bartender kept a bottle of chardonnay on the side for me when the bar closed down. I just love weddings. There's a pure and simple joy present at weddings that is hard to replicate.
However, I've said it
before
and I'll say it again. I refuse to believe that my wedding day was the best day of my life. And I hope the same for every couple. Don't let the best day of your life be in your past. I wish for you nothing but joy and happiness on your wedding day, but I also hope that the best day in your life is still out there on the horizon. This is really just my philosophy on life so this works for everyone.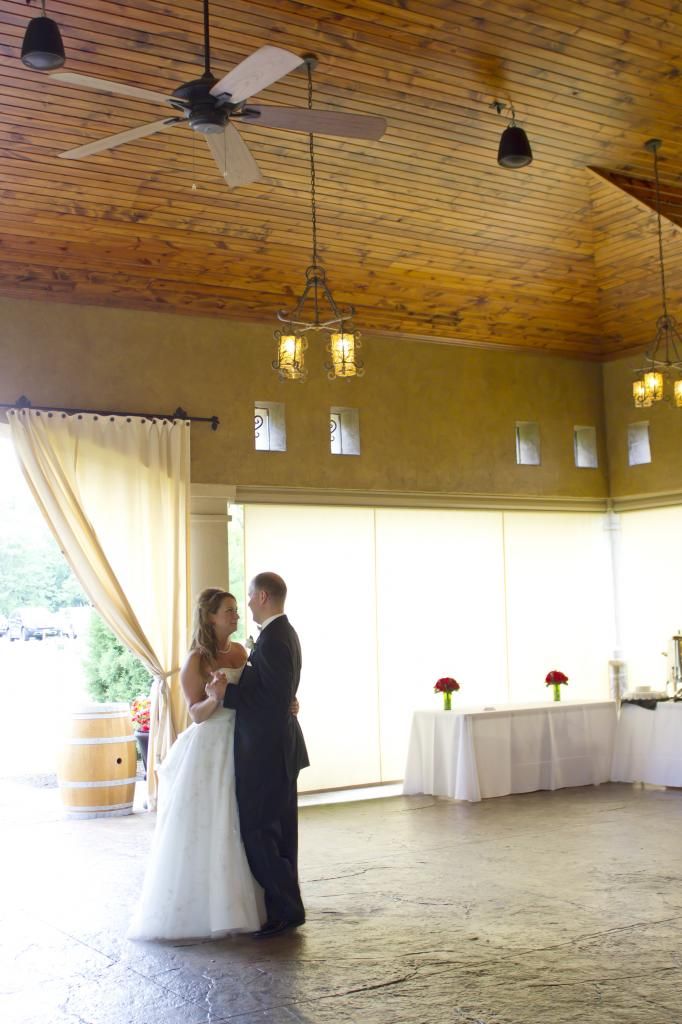 Even though it rained this was still a gorgeous spot for a wedding! The only place people didn't take photos was out among the grape vines because it was just a tad bit muddy over there for fancy dresses and satin shoes.