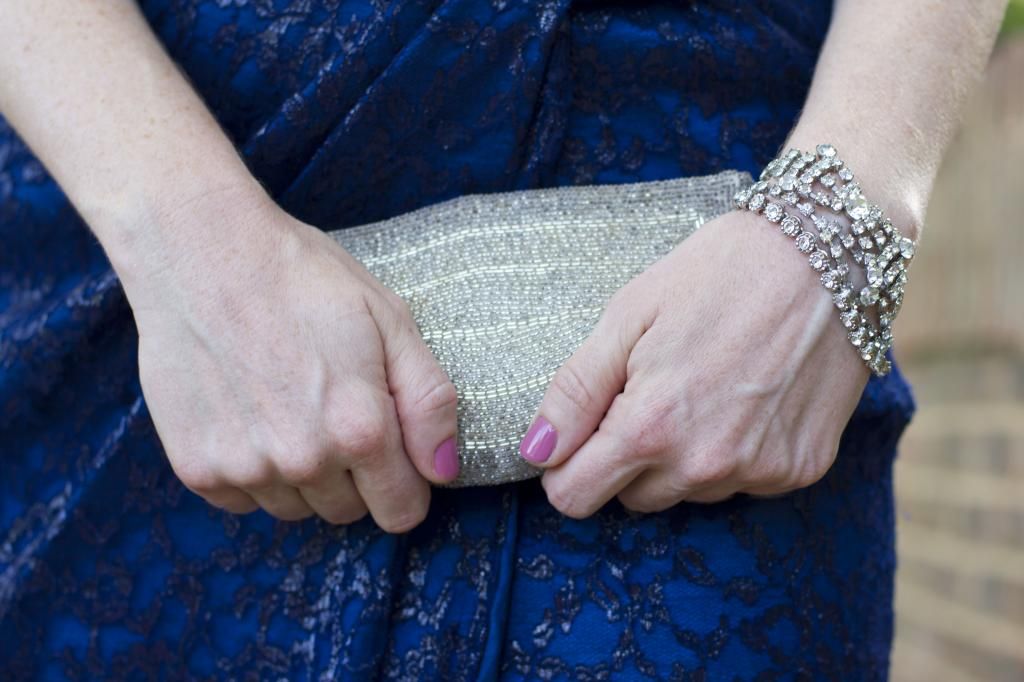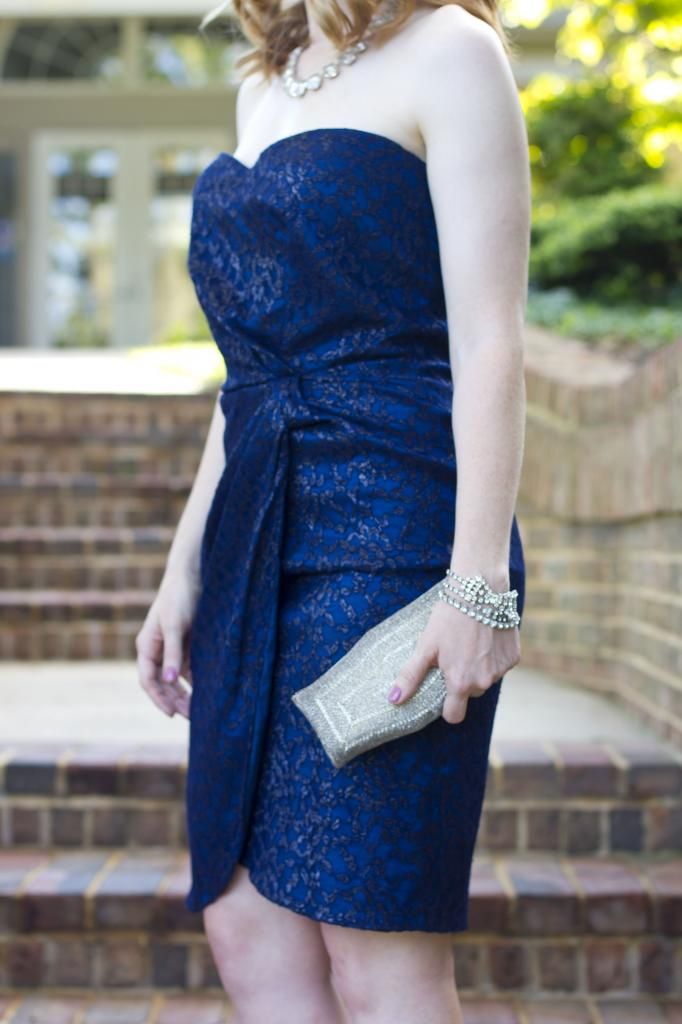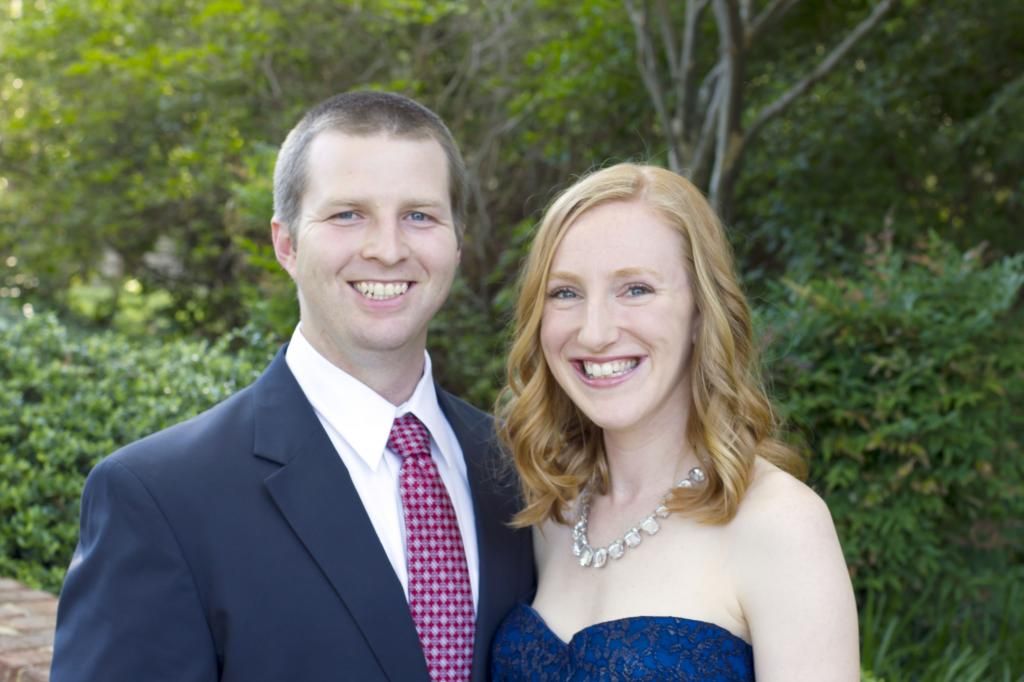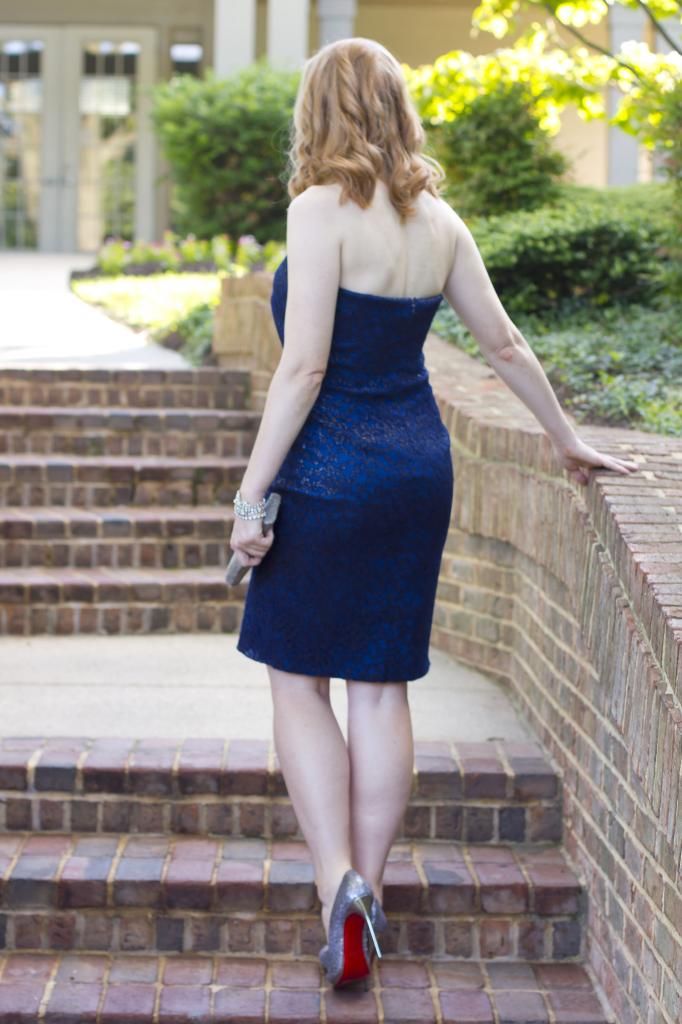 Imported/Unknown:
Necklace: unknown (
similar
) // Bracelets: vintage (
similar
) // Clutch:
borrowed
vintage (
similar
) // Shoes: Christian Louboutin
Hubs:
Suit: Brooks Brothers // Shirt: Jos. A Bank // Tie: Jos. A Bank // Shoes:
Allen Edmonds
My husband and I are both closeted nerds*. We're both jocks and people see that side of us more, but really we're nerds. The hubs was recently invited to a celebratory gala for one of his engineering societies and rather than shy away from the invitation we both embraced it. Actually, he asked, "hey, do you want to go to this black tie optional gala with me?" and before he could even finish asking the question I was saying, "heck yes!"
I then promptly dubbed it "nerd prom" and went running with that theme. The hubs threw me for a loop because he wanted to be different and elected to wear his favorite navy blue suit, rather than a traditional black suit. Black and navy might be the new color combination of late, but I was not about to wear a black dress while he was in a navy suit. It's cool, I found a gorgeous blue dress and jazzed it up a bit in order to stand out among all of the other black dresses at the gala. Let's be honest, those sparkly shoes jazz up just about everything and I'm not complaining.
As a *nerd I mean absolutely nothing negative with the term. Actually, I'm incredibly pleased with how the word "nerd" has gone from a negative title to a much more positive embrace in the past few years. Call it The Big Bang Theory phenomenon or just that people realize nerds get stuff done.