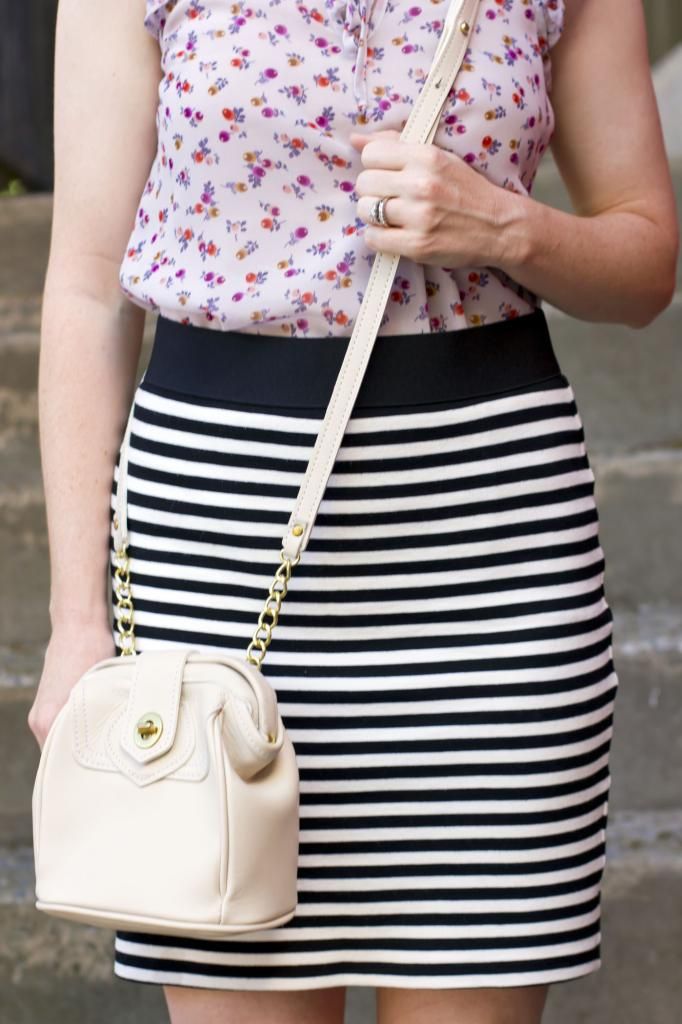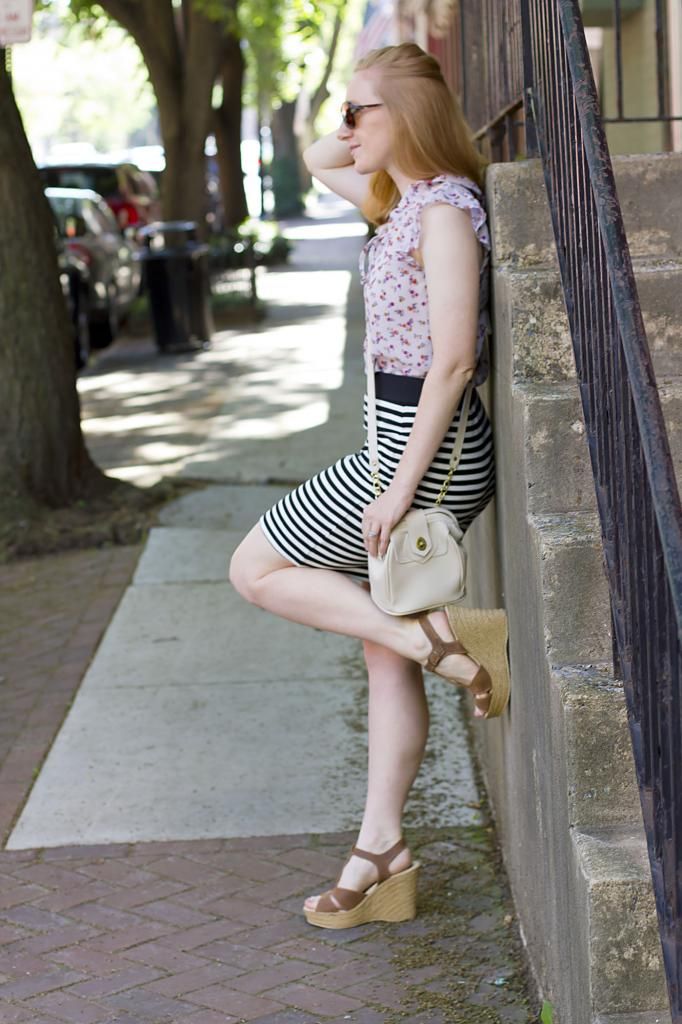 Made in USA:
Top:
old
Bobeau // Skirt: Karen Kane // Shoes: Sbicca // Shades: Oakley // Purse:
J.W. Hulme
Dear June - we've only just begun this month and I'm already exhausted. Technically the out-of-state-wedding the hubs and I celebrated on Saturday was in the month of May, however we were still toasting the happy couple into the wee hours of June so it counts. And then the next morning we had to down coffee, head back home and I had to drive off to a childhood friend's bridal shower. Zero complains because celebrating marriages should never include complaints.
This week we have a formal gala and then a wedding in Ohio. So many strapless dresses, so little time. Thankfully, we're unplugging for a few days later this month down in the Outer Banks and I can't wait to relax.
Hopefully by then I'll have THAT SCENE from Sunday's Game of Thrones out of my mind. Had to keep this vague so no one can cry foil over a spoiler alert.