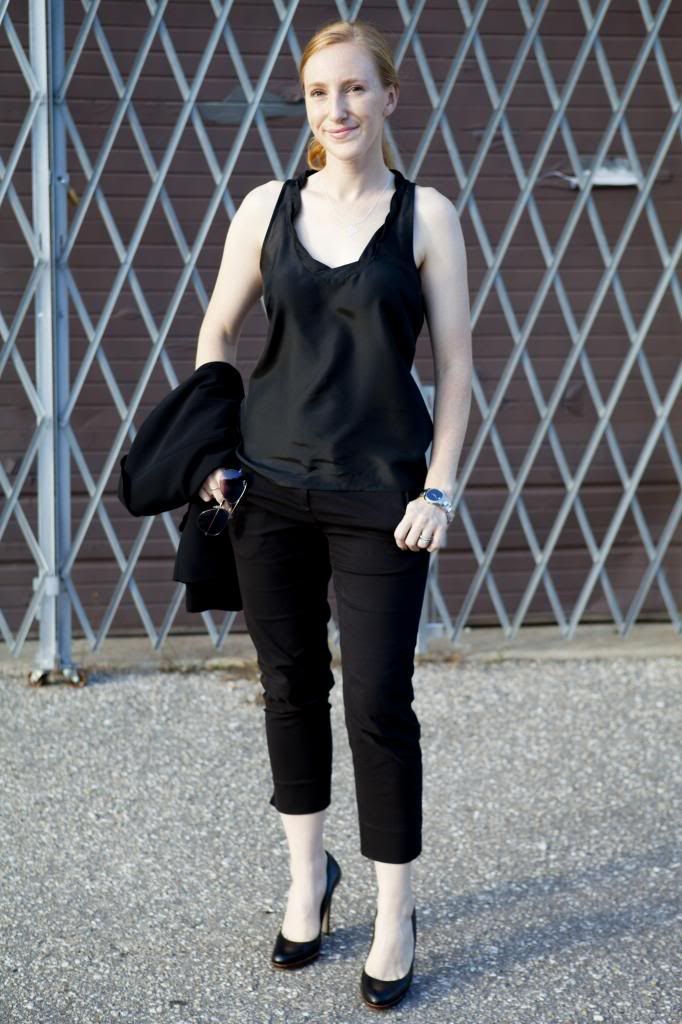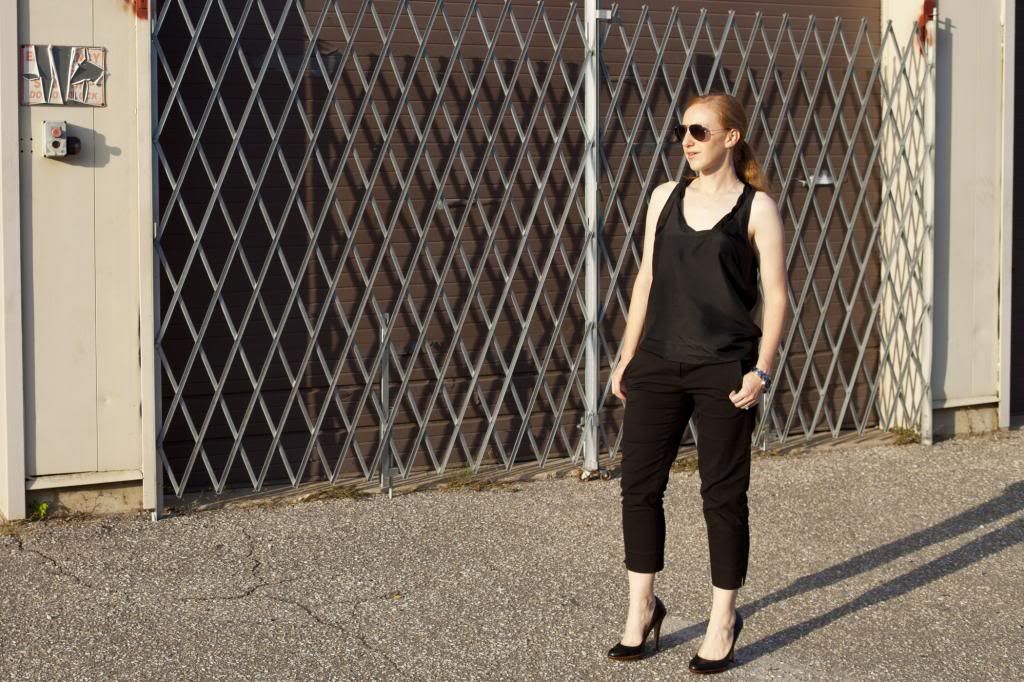 Imported:
Top:
J. Crew
// Watch:
Movado
("borrowed" from the hubs) // Shades:
Ray Ban
// Shoes: Goodwill
Thanks to
Modestics
for deciding that my love for my home state was bigger than anyone else's and for gifting me with this amazing Kris Nations necklace. It's not only made out of recycled metal, but it's made in the USA (California to be exact).
I'm a massive fan of the current state jewelry trend that is sweeping the nation. I love that I can still claim my "home" as New York even though I forfeited my NY driving license in 2005. Also a big fan that every NY necklace I've seen just shows NY state. Those pesky islands have been left off the proverbial map :)
I kid, I kid. NYC I love you!
Maryland driver's license notwithstanding I believe there are a few traits that will keep me eternally a New Yorker:
My proclivities for all-black ensembles.
The ferocity in which I defend my beloved New York Giants and Yankees. Also the hatred I have for the Boston Red Sox and New England Patriots. #sorrynotsorry
The velocity in which I can win almost any argument. Once I get going you might not get a word in edge wise because I can out fast-talk a speeding informercial announcer.
My full-blown crush on Jon Stewart. I have only one celebrity crush and it is for that man. The hubs is cool with it.
My GSD attitude; I refuse to be outworked.
The main reason for all this NY talk is my family is coming in to visit this weekend. Back to being in the ginger majority and not getting any crap for how I pronounce my vowels. I was actually asked last weekend at the grocery store if I was foreign because of my "accent."
How about you? Do you still live in your "home" state? If you moved away which state do you consider home?