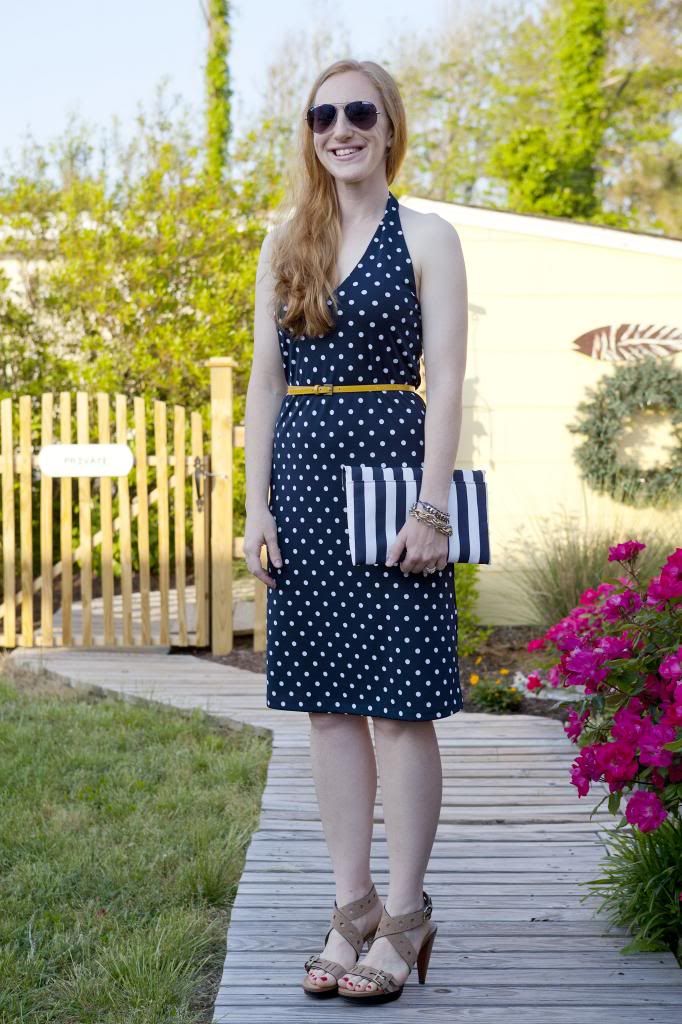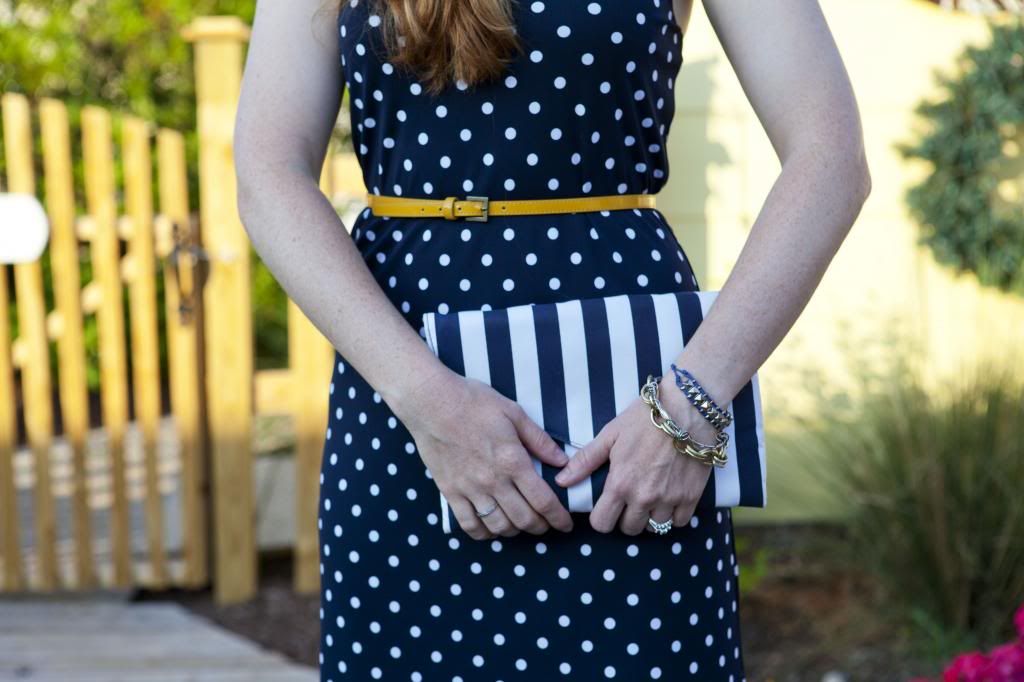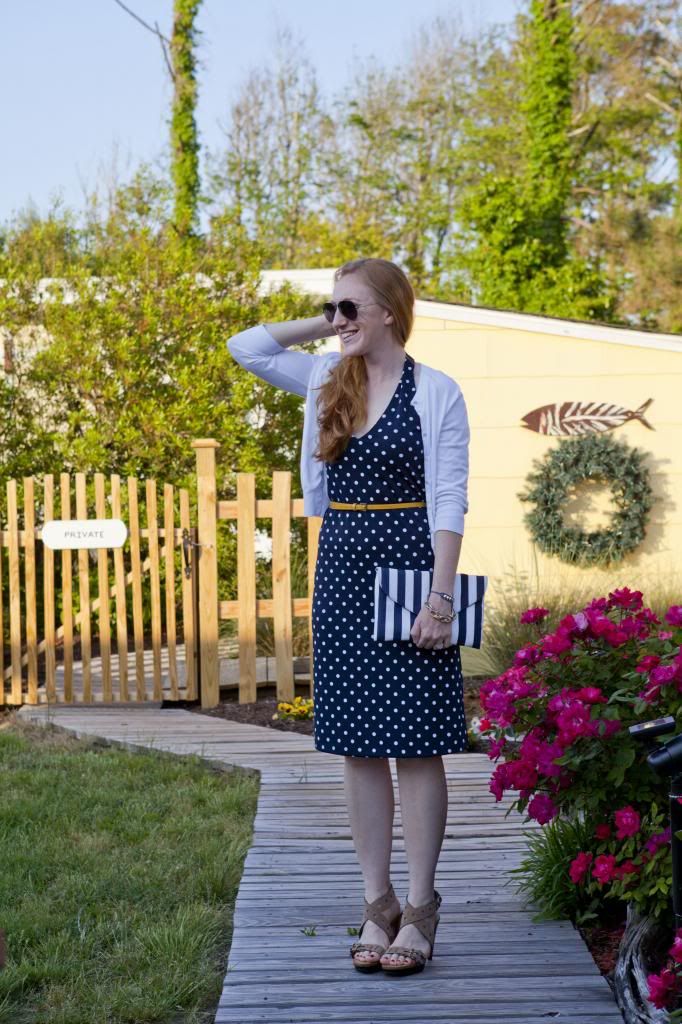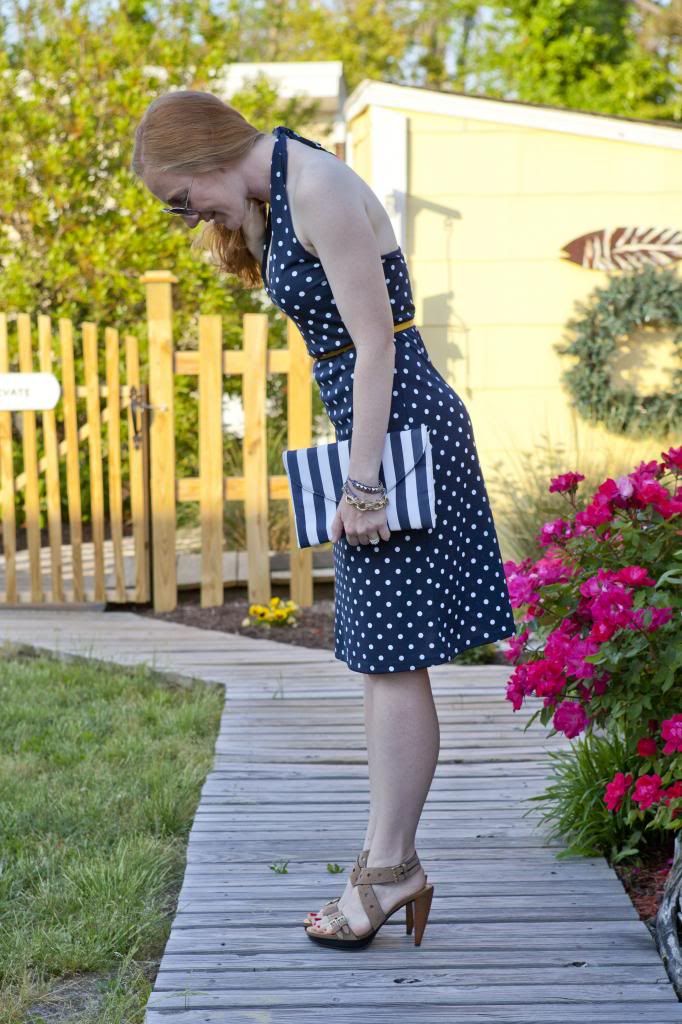 Dress: Jones New York Signature (super old, but made in the USA!) // Cardigan: J. Crew (old) // Shoes: Tod's (via BlueFly) // Purse: J. Crew (old) // Belt: Jason Wu for Target // Shades: Ray Ban // Bracelets: Derng, iSanctuary, BaubleBar
I'm still sorting through over 600 vacation photos from last week and I can't help myself but smile when looking at them. Such a great vacation. I even managed to persuade the hubs to take photos of one outfit while on vacation. He thought I was nuts, but then he saw what shoes I planned on wearing out to dinner he realized I should have been committed years ago.
For the record, when we were out someone approached me and told me that my shoes were "awesome." No one said that about his boat shoes. #JustSayin
And yes, that's as tan as I get! Which is basically saying I don't get tan at all.
I hope you and yours have a great Memorial Day Weekend! Go watch a parade, eat hot dogs, see some fireworks, and don't forget to salute our troops!