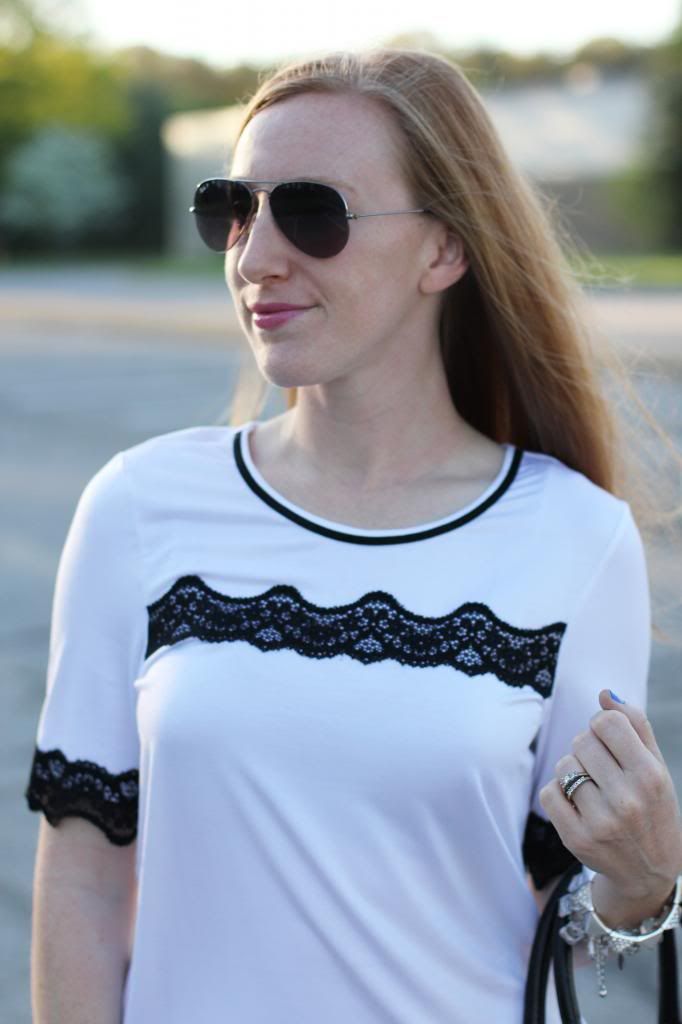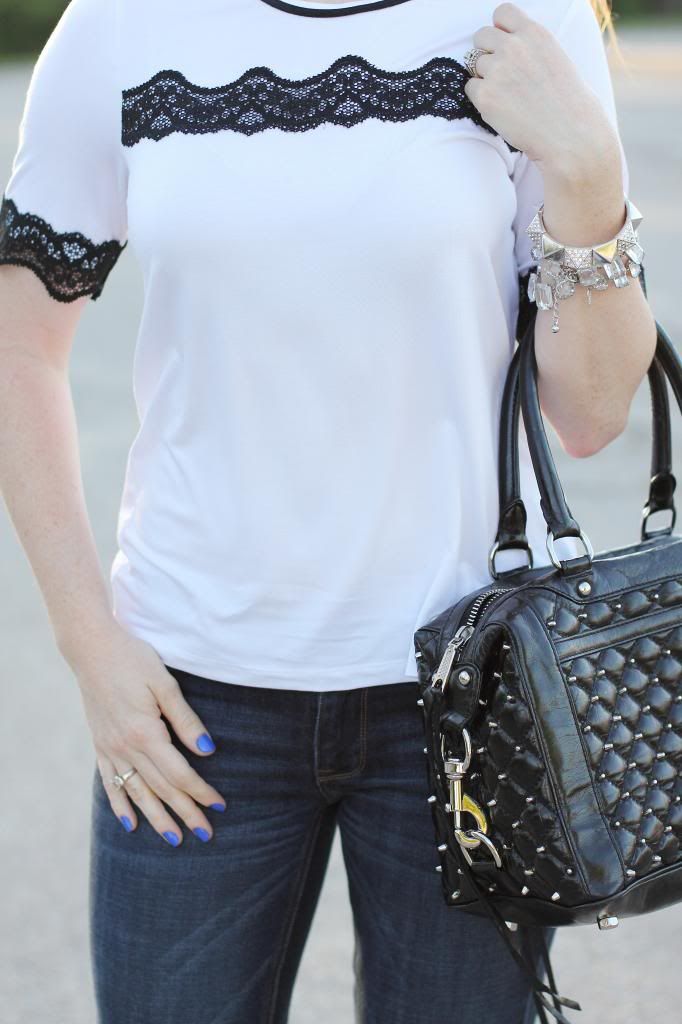 Casual date night recipe in my life is a simple equation:
Heels + Jeans + Tee shirt = DONE
Let's be honest, casual date night is a classy way of saying I'm out for a beer with the hubs. Yeah, I said it. With that being understood it wouldn't be quite right to get overly fancy for casual date night. Thank goodness
Gal Meets Glam
introduced me to
Les Femmes Velours
and their insanely gorgeous line of luxury tee shirts.
What is a luxury tee shirt?
Think of the last time you jumped in bed at a super swanky hotel. You know that fuzzy feeling when you melted into the sheets and comforter because they were beyond soft and inviting. That's what this tee shirt feels like. Even the lace is soft.
Best thing - these beauties are handmade in NYC. I know, I was shocked that such an amazing tee shirt wasn't made in Los Angeles. Who knew! The price definitely reflects the craftsmanship and materials, but trust me these tees are worth it. I scooped up two during a recent sale and I know I'll be wearing them again and again.
Les Femmes Velours offers sales regularly, so definitely sign up for their mailing list. They even give you a 25% off code just for signing up for their mailing list if you can't wait for a sale.
Bring it date night. I'm ready for you.
This is in no way, shape, or form a sponsored post. I recently purchased two tee shirts from Les Femmes Velours and the review is all my own opinions. I'm just happy to share how I found another company that makes amazing clothes in the USA. Just one more reason I love blogging because if it wasn't for a blog I wouldn't have found this tee shirt.