For the past month I had been planning to head up to Jersey to see a few of my family members during Veterans Day weekend. The three-day weekend meant I could get out of Baltimore for a few days and still have time to do errands and decompress before going back to work. Plus, it was my aunt's birthday and my cousin just had a baby boy in October, which meant a trip was definitely needed.
Then, that bioootch named Sandy blew into town and decimated countless areas of my birth state. Quite a few of my family members were without power for over 8 days. Thankfully, they've all got power back.
They also still have their homes, which, unfortunately cannot be said for many people in New Jersey and New York at the moment. My family was exceptionally lucky, we all know it, and we're incredibly thankful for it.
Plans were slightly last minute because I wasn't going to crash at anyone's house who didn't have power, but in the end I made my way up to Jersey over the weekend. I loaded up my Prius's trunk with donated clothes and blankets, dropped them off outside of Trenton, and then headed up to north Jersey to celebrate life with my family. There was a new baby to fawn over and a birthday to be celebrated!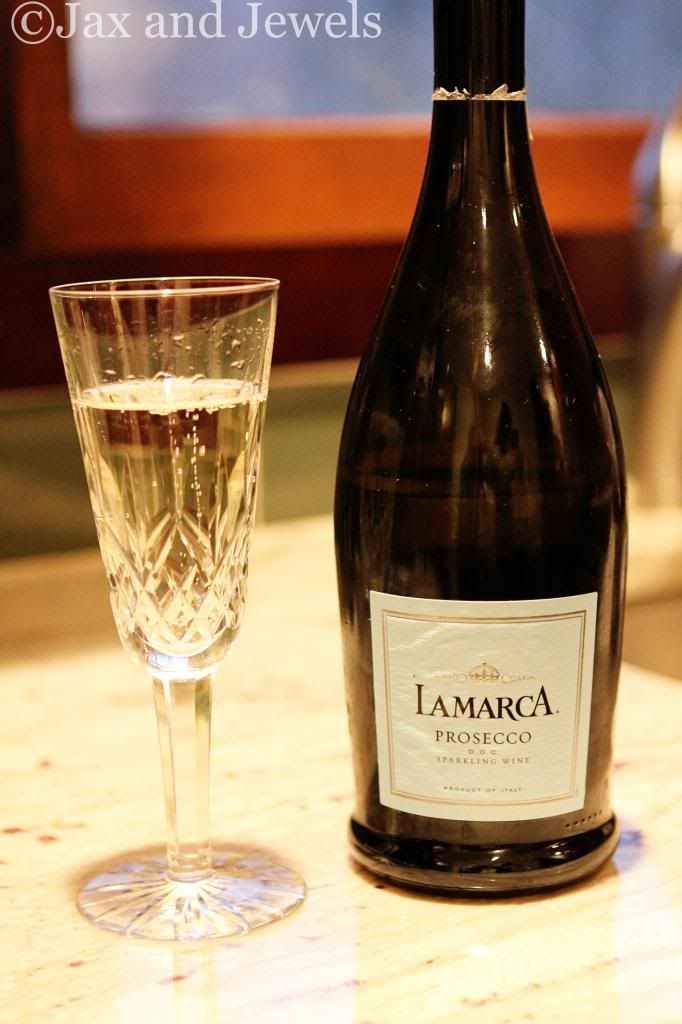 Prosecco at a birthday party! Flashback to
Meaghan's
birthday party
at Southern Hospitality anyone? Clearly this is now my drink of choice at birthday festivities.
Mmmm, cake.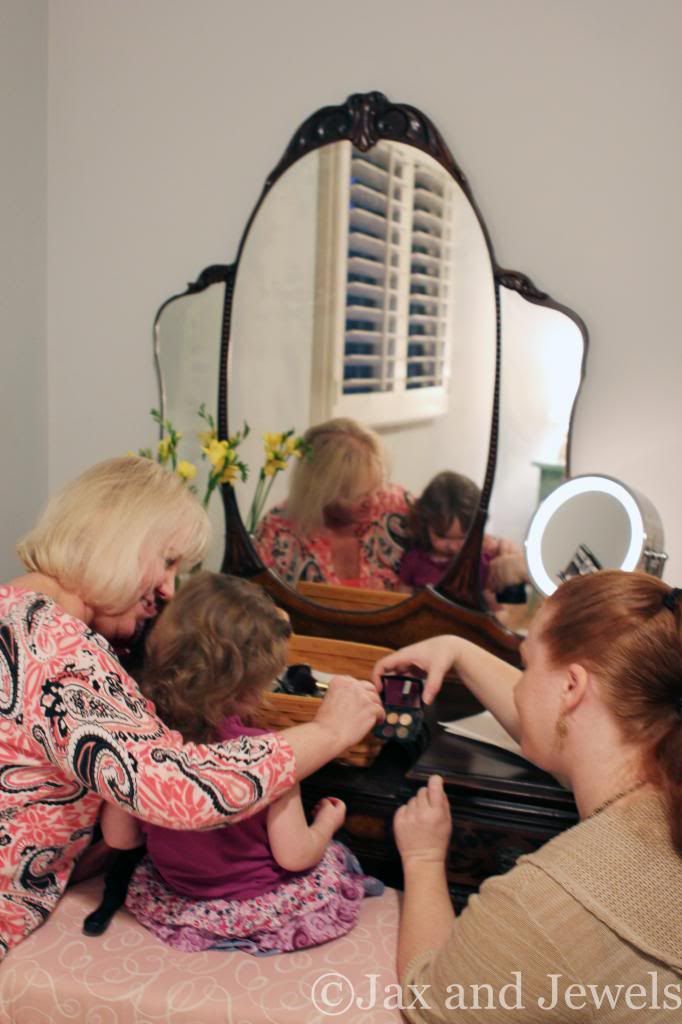 Craziness. I swear to goodness if you flashed back in time to 25(ish) years ago you'd find me in the center and I'd be trying to bolt for the door! Man I should have paid attention during a makeup tutorial. Perhaps if I did then blush and eyeliner wouldn't scare the daylights out of me.
I'm just stating for the record that out of all of my aunt's nieces and great-nieces I get first dibs on all clothes. #JustSayin
PJ party with my 12 year-old nephew, my aunt, and my uncle. We watched Aladdin and I might have had to keep quiet because otherwise I would have quoted that entire movie. I definitely broke out the Genie's rant in the cave.
"EXCUSE ME? ARE YOU LOOKING AT ME? DID YOU RUB MY LAMP? DID YOU WAKE ME UP? DID YOU BRING ME HERE? AND ALL OF A SUDDEN YOU'RE WALKING OUT ON ME? I DON'T THINK SO, NOT RIGHT NOW. YOU'RE GETTING YOUR WISHES, SO SIT DOWN!"
Sunday brunch on fancy china. Alton Brown ambrosia french toast with bacon. I die.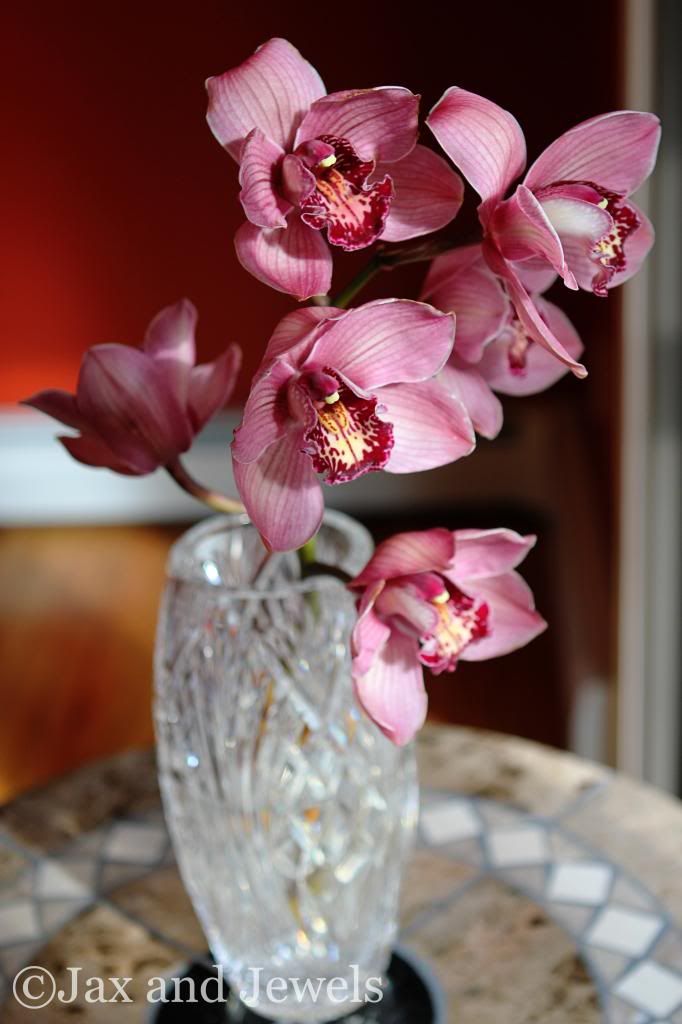 It wouldn't be a trip to my aunt's house without some amazing flowers.
She's going to be ticked, but I do not recall the name of these pink beauties. My aunt was able to laugh off being without power for over a week because, "well, it was so cool in the house that these orchids lasted forever." They were leftover orchids from a bride's bouquet that she put together before Sandy came into town.
If you have the means and you want to, I would highly encourage you to donate in some way to the Hurricane Sandy relief effort. It was really disheartening to drive through towns in NJ that had been crushed. I can't even count how many massive trees I saw down and even worse still leaning on power lines. It's going to be a very long time until the storm damage is in the past.