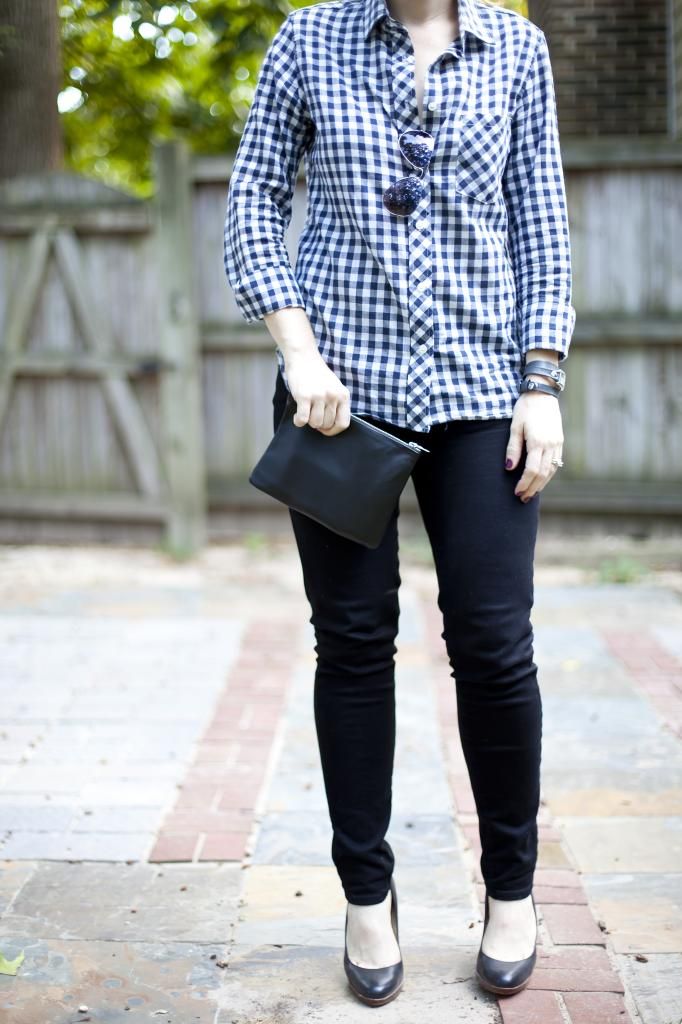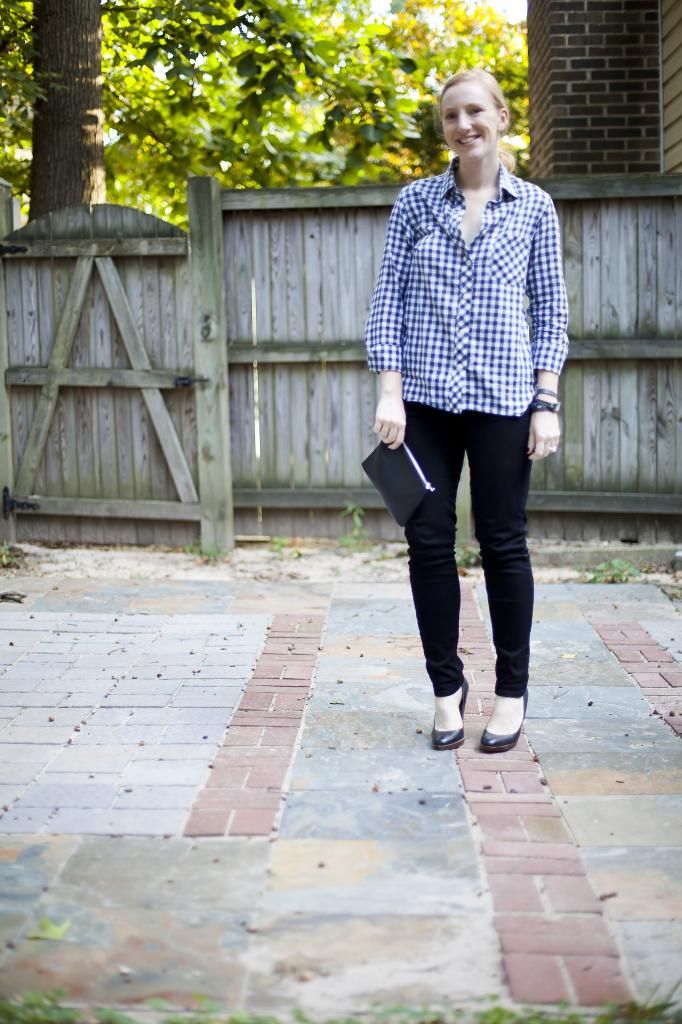 Imported:
Shades:
Ray Ban
// Shoes: Goodwill
The other day I found myself home for just a few minutes before heading out to meet the hubs for a date night. With 10 minutes to kill I thought, "why not set up a tripod and take a quick outfit post?" I've been living in black jeans here of late and this is my second pair purchased since this summer. Most people buy white denim in the summer time and I instead purchase more black.
As for the outfit post. In a nutshell: serious props to anyone who takes their own outfit photos with a tripod. Without a remote. I can't even take a decent selfie, so I shouldn't have been shocked to find I can't take a self portrait with a DSLR. I used a broom and patio chair as a stand-in for focusing and still could never get my head in focus. C'est la vie.
The big topic of conversation at the bar - would I be upgrading to the new iPhone 6 or not. Honestly, I struggled to fit my "necessary" items in a clutch this weekend at a wedding. I legitimately don't think an iPhone 6 will fit in half of my clutches with room to spare. I find it humorous that just as tiny bags have come back in fashion, smartphones are getting even bigger. My brother joked I needed Zoolander's cell phone.
Thus concludes the most random post ever! But yay or nay on the iPhone 6? I can't even comprehend the size of the iPhone 6+ at this point. Although I guess it would take over that "do I need an iPad mini" internal debate!
A few more gingham and black favorites below: