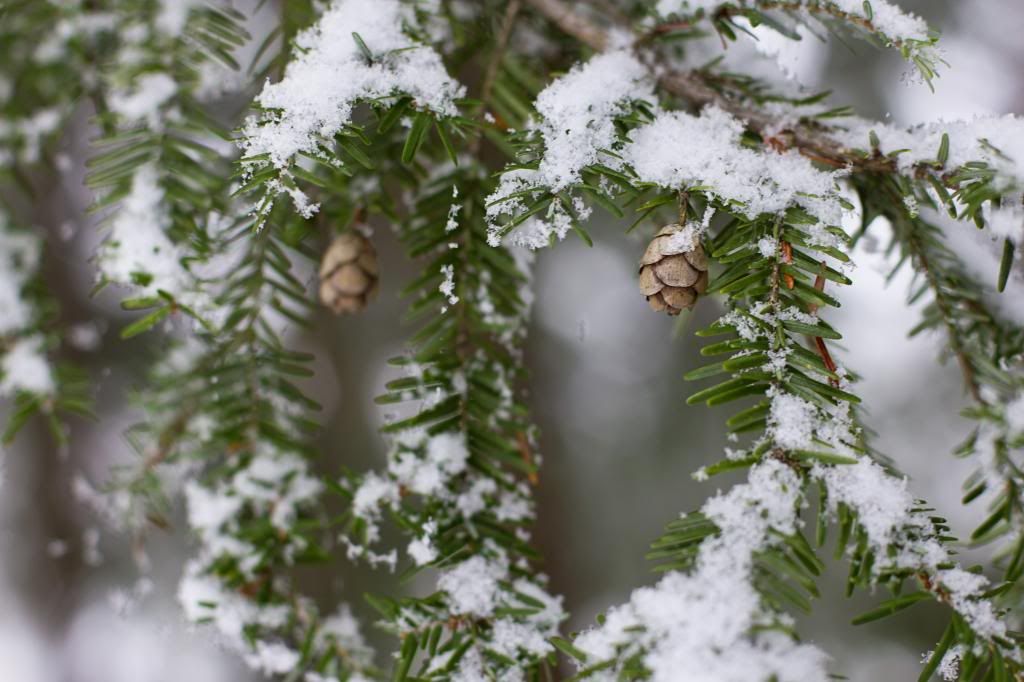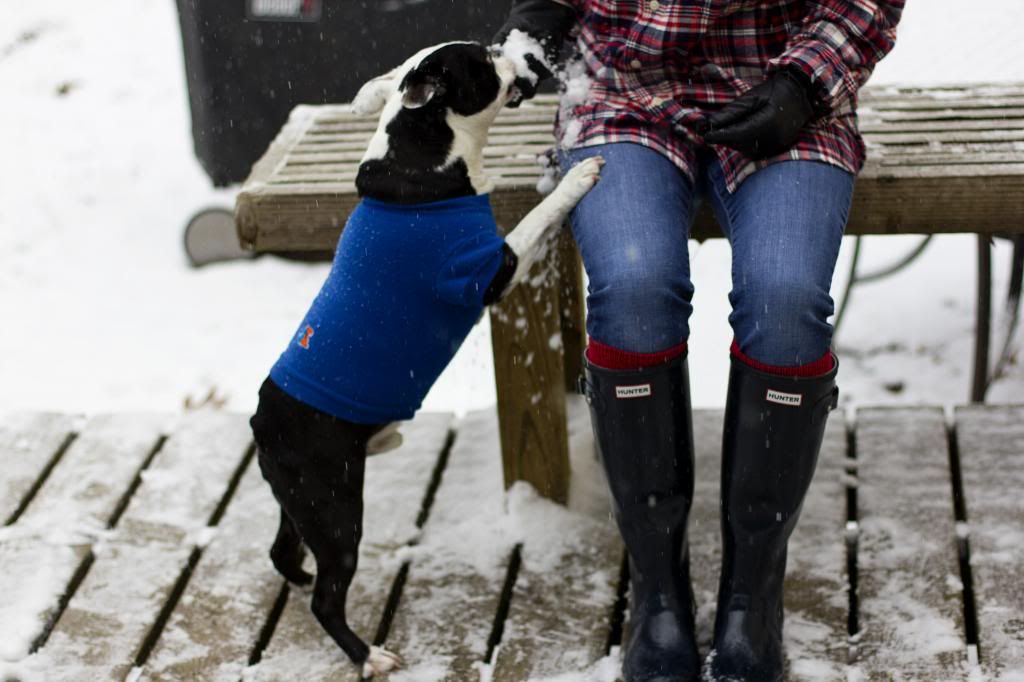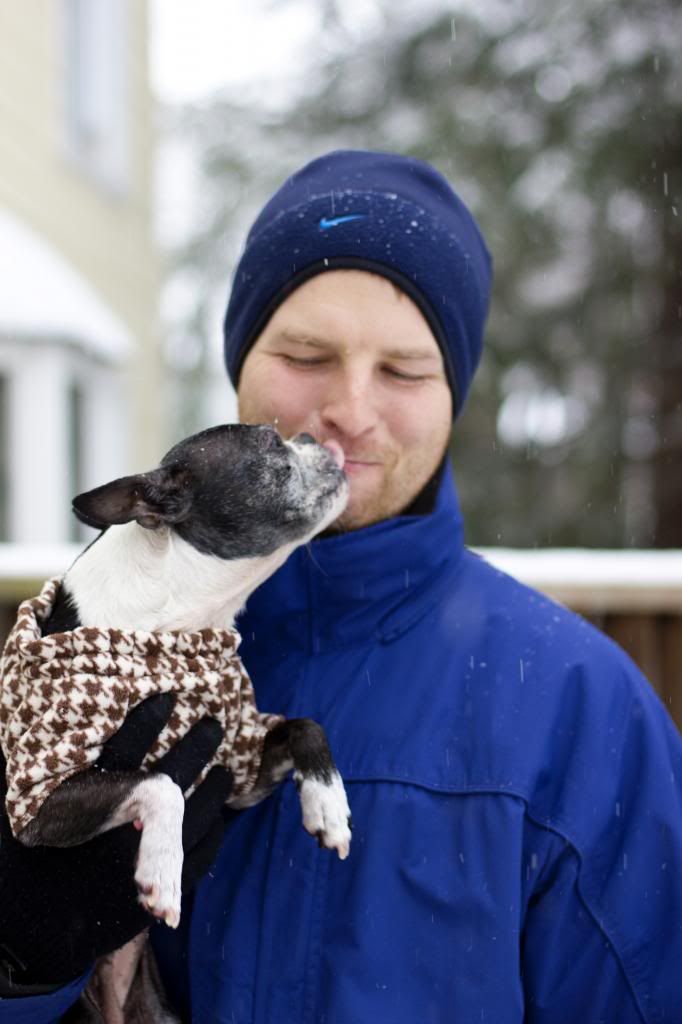 Made in USA:
Jeans:
old
James Jeans (
similar
) // Tee Shirt: American Apparel // Socks:
Wigwam
// Hat:
Brixton
// Gloves:
old
Filson (
similar
) //
My ideal day goes as follows: nice run in the morning, breakfast (gluten free chocolate chip pancakes, french vanilla latte, and a side of bacon), scalding hot shower, read by the fire, watch snow fall, play in snow, thaw out from snow, read some more, play in snow some more, eat chicken noodles soup, get back in the snow etc. Basically I want to play in the snow as much as humanly possible. I was that kid who would only come back inside for a mug of hot coco before changing gloves and then running back outside into the snow.
I love snow. I get sad every winter where there isn't more snow because I miss it dearly and it's one reason I couldn't imagine moving any further south.
Thankfully, I've got a snow partner in crime in Jax. We huddled in the house on Sunday, eagerly watching the snow accumulate in the backyard. Finally, I looked at the hubs and said, "it's time to play in the snow!" I promptly "borrowed" one of his heavy flannels (I hate running around in a heavy jacket and would rather layer up and wear a heavy flannel), threw sweaters on the dogs, pulled up my boots and away we went.
Jewels lasted all of nine seconds and then begged to be picked up. Jax and I ran around in the yard like the crazy ones we are and the hubs just took it all in. Then we came inside, watched some football, warmed up by the fire, and stared longingly at the snow outside.
Did you get snow over the weekend? Are you a snow person or do you hate the snow?