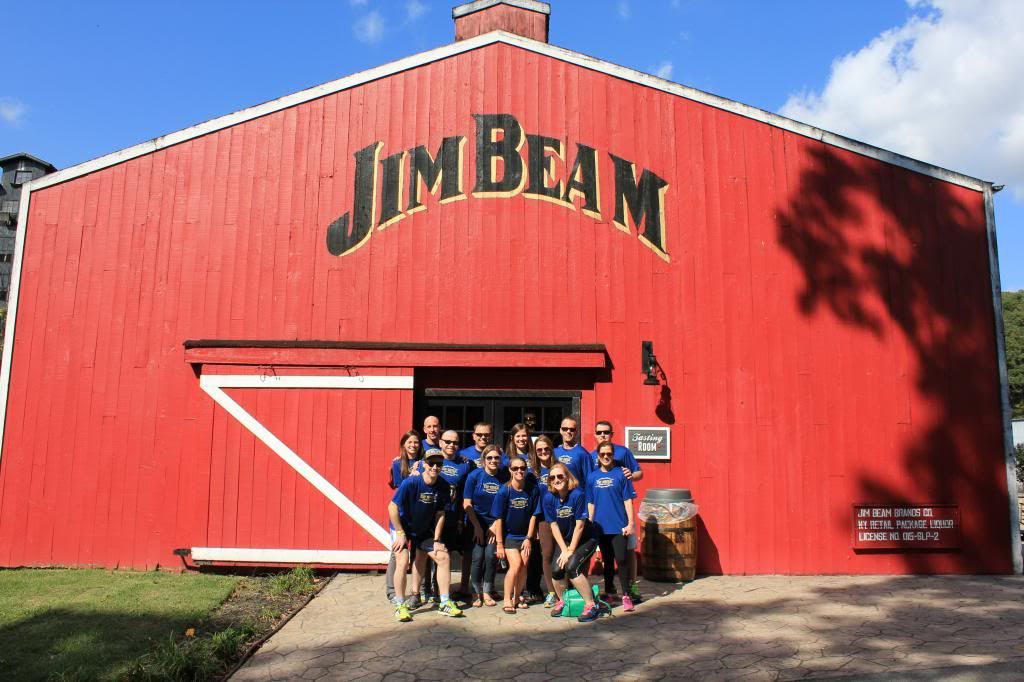 Team Stay Vertical at Jim Beam
The start line at Jim Beam.
Two Heidi's (yes, you read that right) rocking our "Stay Vertical: It's just a 200 mile bar crawl" temporary tattoos.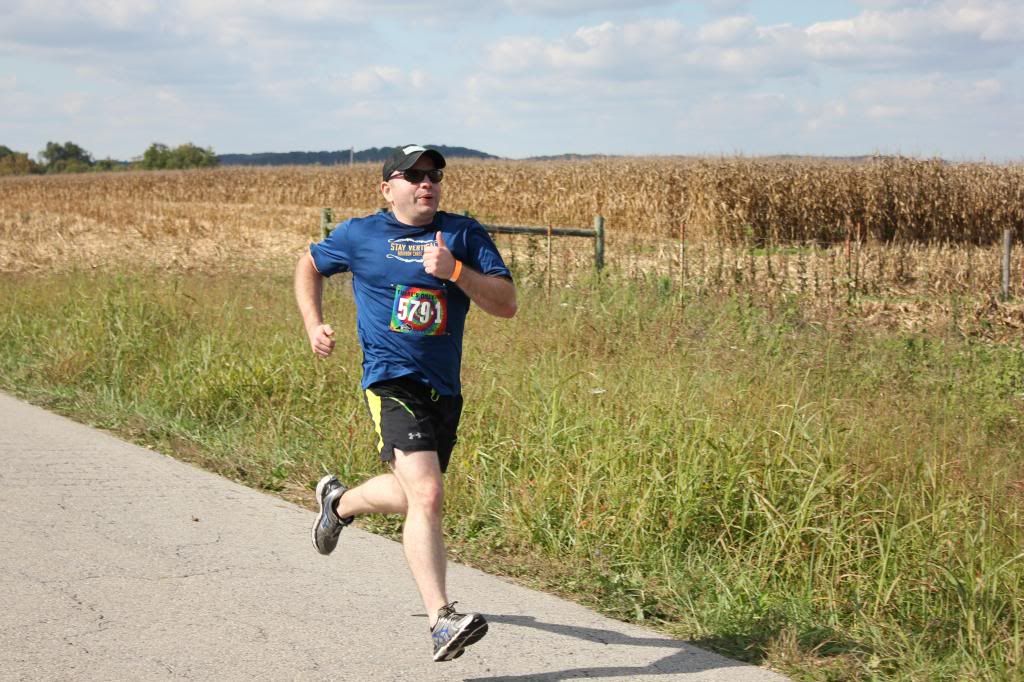 Oscar finishing the first leg strong.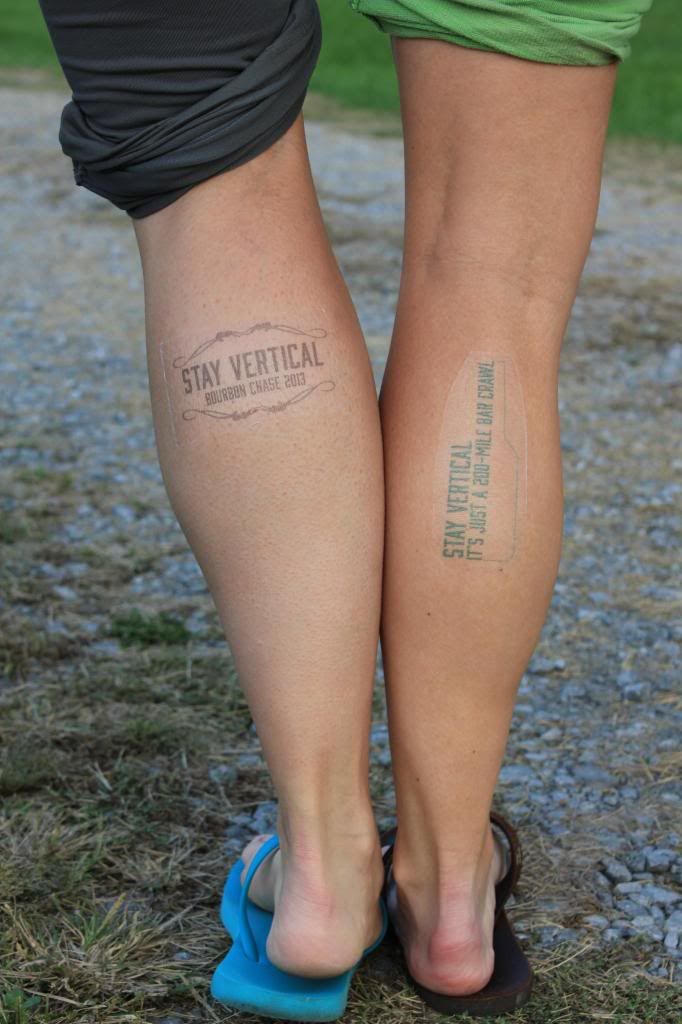 More temporary tattoos!
Van 2 finished with their first legs in Danville.
It's only slightly cold when you're not running and instead cheering for people in the middle of the night!
Breaking out the hammock to catch a few hours of zzzs in a park.
Of course there would be shots of bourbon involved!
The finish line in Lexington! 200 miles DONE!
Race medals from all five years.
Official Maker's Mark Bourbon Chase items.
Stay Vertical: It's Just a 200-Mile Bar Crawl
Last weekend I ran in the
Bourbon Chase
relay with my best friend and her crazy running friends. It was a 200 mile relay that started at Jim Beam and then ran through the distilleries of Heaven Hills, Maker's Mark, Four Roses, Wild Turkey, Woodford Reserve before ending in Lexington, KY. I had no idea what to expect going in because I had never done a relay event like this before!
I knew I had three legs to run and two of them gave me some serious concerns. My second leg was projected to start around 1:30am. I haven't run in the middle of the night in quite some time. Plus, I was tremendously worried about getting lost and wandering off in the middle of Kentucky by myself. My third leg involved running over the Kentucky River and anyone who knows me knows I am NOT A FAN of bridges. Especially bridges that come with directions of, "please yield to vehicle traffic if a vehicle will not yield of you." Are you freaking kidding me?!?!?!
Conclusion: The race was amazing. I was in Van 1 and the weather was drastically different for all three legs. Leg #1 was hot and in the middle of the afternoon. Leg #2 was chilly in the middle of the night (I went with capris, a long sleeve, short sleeve, night time gear, and a hat). Leg #3 was the hilliest leg for me, included descending and climbing a gorge, a massive scary bridge, and pouring rain.
Yes, this was an exhausting relay because I think I only managed a few hours of interrupted sleep over the course of the entire 200 miles. There was a moment in the middle of the night where everyone in our van was so exhausted that things started to get a tad bit testy. One of my teammates has done a few relays like this in the past and he calmly stated, "guys, there is going to be a time when we're too tired to be polite. Things will get misstated and misheard. Just give everyone a pass." His timing was impeccable. He broke the sleep deprived tension and we were good to go.
The running wasn't the most challenging part of this relay. Well, I'm sure it was for the more competitive teams but our team wasn't being overly competitive. Everyone ran hard, but we're just not the overly speedy type! The challenging part was the sleep deprivation. I thought, "oh I can sleep when other people in my van are running." Nope! When you're van is "active" it's always moving: picking up the last running, driving to the next location, cheering along the way, driving to the next location, cheering, dropping off the next runner." Lather, rinse, repeat! There wasn't even time to stop for food along the way because you can't just tell someone to get in the car after they've ran. They needed time to stretch because they were going to have to run again in a few hours. Once your van is done and the other van starts its legs you've got to get food, calm down, and then try to get an hour or two of sleep.
But then you want to go and cheer for your other's vans runners and you realize that you can catch up on sleep later in life!
Bourbon Chase was amazing. Yes, the roads were not closed to vehicle traffic, but who in their right mind would think they would be during a 200 mile road race! However, every single intersection had multiple signs pointing runners in the correct direction. Larger intersections had police escorts to stop traffic and let runners pass through. I never once had to stop at an intersection because even at the smaller ones vehicles would see a runner coming and they would stop traffic and let you pass.
Plus, running along open roads in Kentucky meant for beautiful scenery, lots of cheering from other vans shuffling their own runners, and cheering from local residents. Oh, and a lot of horse farms. I'm going to post more photos next week of just some of the scenery because it was jaw dropping. Well done Kentucky, well done.