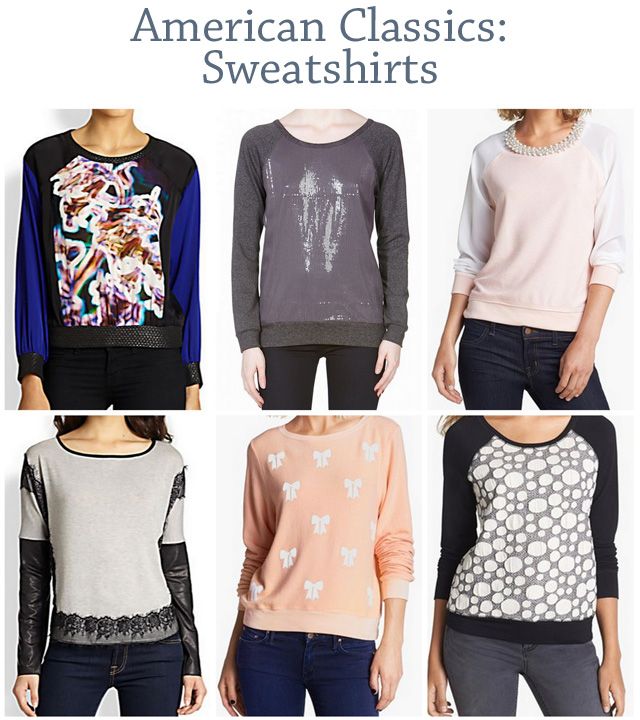 Every once in a while the fashion rules make being fashionable a tad bit more comfortable. I'm not talking Uggs, because I don't think those things every looked good, but rather the latest trend of fancy sweatshirts has got me grinning like a fool.
Bring on the silk sleeves, leather paneling, sequins, texture, embellished necklines, and bows! This isn't your old college sweatshirt, but rather the current sweatshirt trend is more polished, yet comfortable. I like a sweatshirt that can go from nap time to cocktail time in nanoseconds.
Which one is your favorite? If I had to pick (and this is like picking a favorite pair of shoes) then I'd have to go with the
Bailey44
in the top middle. Sequins + raglan sleeves. Yes please!