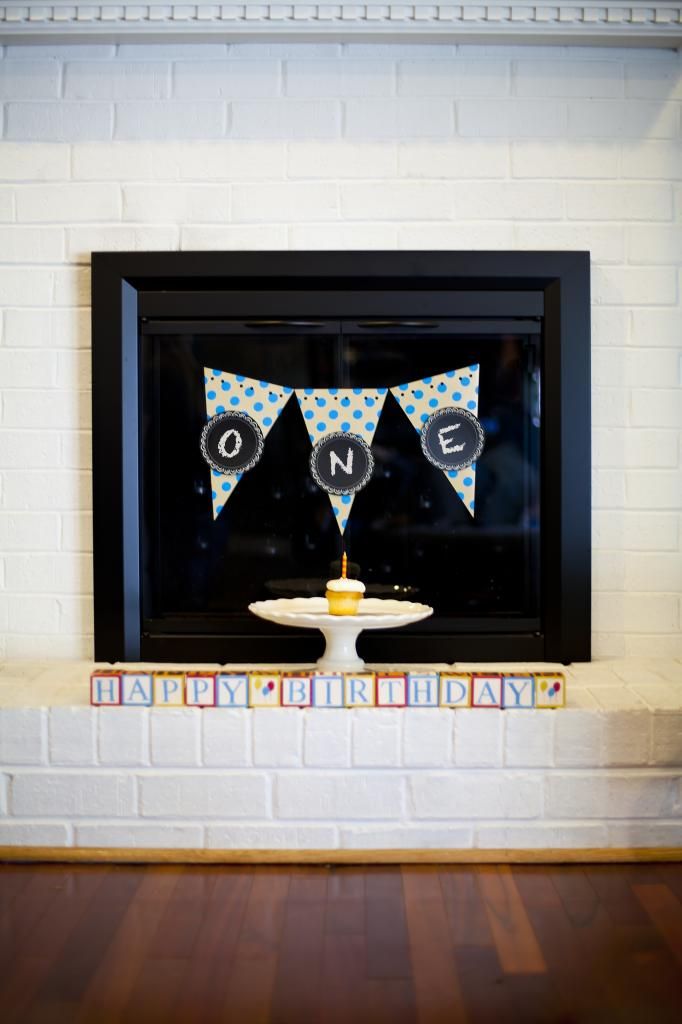 I photographed a Smash The Cake session this weekend for a freshly, minted, one year-old. Is there anything better than a half naked kid, in a custom tie and diaper covered, smashing a perfect cupcake?
Nope!
I'm not cool with sharing any photos from the session, even if they are ridiculously cute (I'm biased), because the only time those photos are seeing the mass light of day is when his parents put them in his yearbook his senior year of school. Or show them at his wedding reception.
Focusing and white balance were a tad off in this photo - so it's going to the garbage folder! But hopefully it gives an idea of the setup we used. Although the cupcake and accompaning cute kiddo were safely positioned on the floor and not on a brick fireplace. That white brick was just perfect for bouncing all the natural light in the room back into my camera lens.
Random nitpicky question - there are little white dots visible in the fireplace. There is a large metallic candelabra in the fireplace. Should I remove those spots in post production to make the black doors more uniform? Or is that too crazy and I should just leave them in there because that's how the fireplace appears in real life?