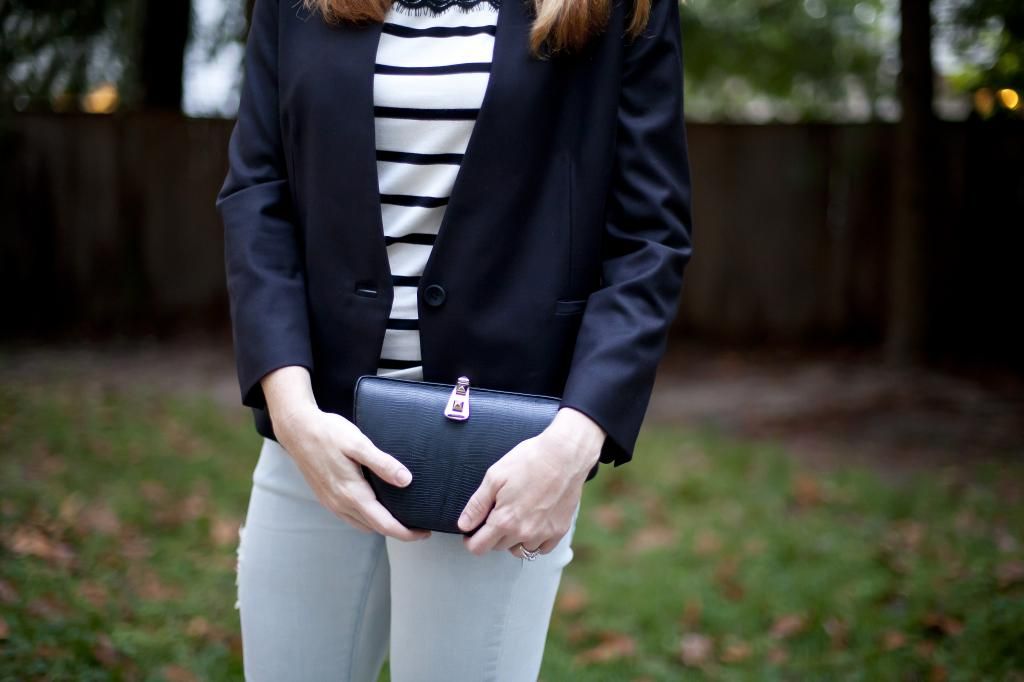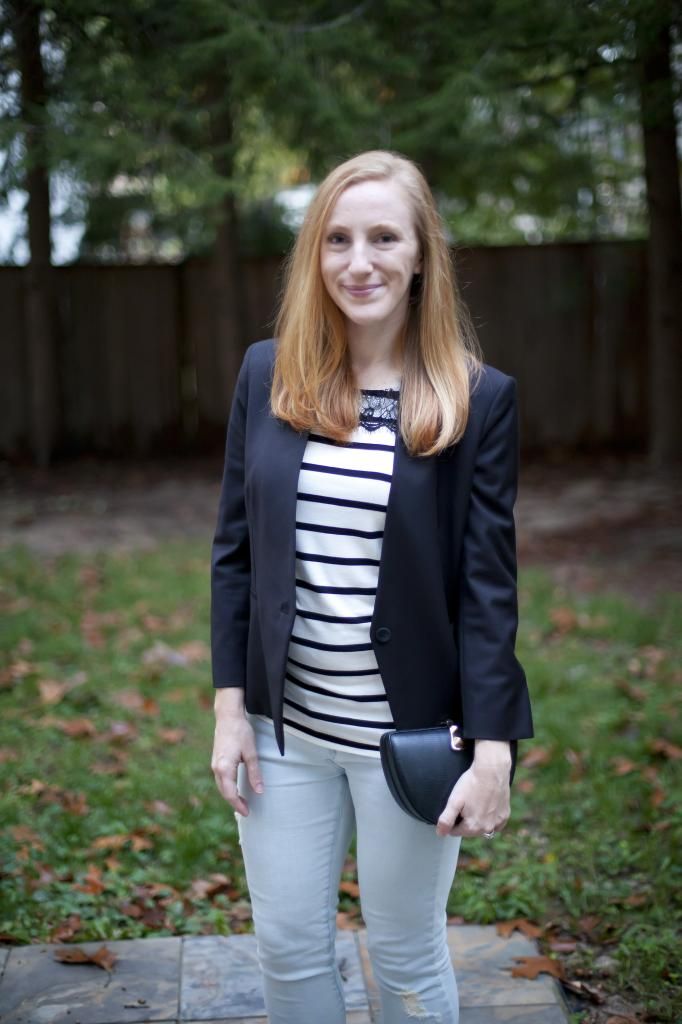 Made in USA: Blazer: Helmut Lang // Jeans: James Jeans //
Imported/Unknown: Clutch: old Rebecca Minkoff // Boots: old Pour La Victoire (Brazil) //
Last night I came home from work, tossed my trousers and sensible work pumps aside, and threw on jeans, boots (sensible wedges!), and two coats of mascara. Grabbed a clutch, kissed the pups goodnight, badgered the hubs about how he was feeling (man cold), and then headed down to Annapolis to do some shopping at the
Here A Pop Up Shop
.
Nothing makes me happier than supporting local businesses. Now if only I could have partaken in the alcohol consumption part, but I'm racing the Baltimore Half Marathon on Saturday and needed to cut back on the booze a bit. Hence the sensible wedge boots! I'm still cursing myself for not giving the clothes a better look earlier in the night because by time I got through all the racks an amazing pair of Nanette Lepore trousers had sold out in my size at the
WRABYN Boutique.
I did come home some amazing embossed stationary and an intent to buy more artwork at the next event. Gotta get the hubs on board with some fashion illustrations :)
Shop a few of my favorite quick change pieces that let you go from day to night by swamping out trousers for jeans. All items below are made in the USA.