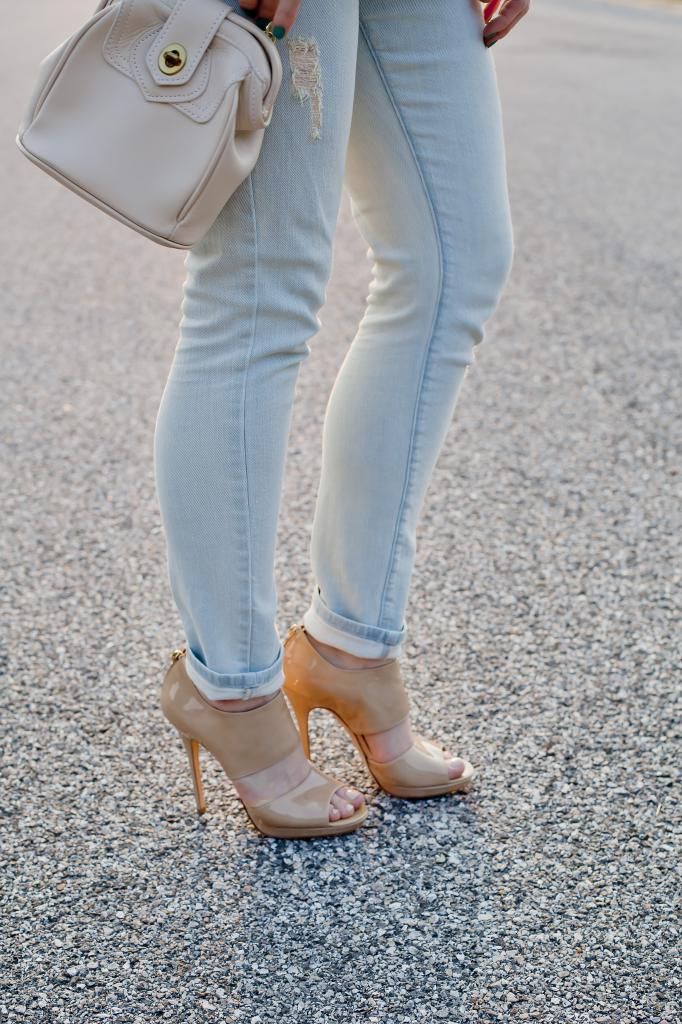 Imported:
Shades:
old
Ray Ban
// Shoes:
old
Jimmy Choo
You know you're a heel lover when people point out that you wore flats three days in a row. Sorry, I'm tired and it's getting to that point in the summer where running takes over and there will be a few weeks here and there where I just
want to
wear flats.
But, now that summer running season is here it brings with it one of my favorite weekly occurrences - Thursday Date Night. Can't go out on Friday nights because I run long on Saturday mornings and sometimes on Saturday nights I fall asleep randomly around 9pm. It happens. This is why iced coffee exists.
Thursday night was date night and I'll be damned if I didn't use it as an excuse to break out of a flats rut. A beer tasting was on the menu and the hubs took one look at my shoes and said, "I'll do the driving tonight." He knows how tired I've been and if I was putting on sky high heels that meant no way in heck was I driving.
We're headed to the Orioles game tonight and I'll be wearing my sneakers and acting in the role of designated driver. It's all about balance!
Heels or flats for date night - go!