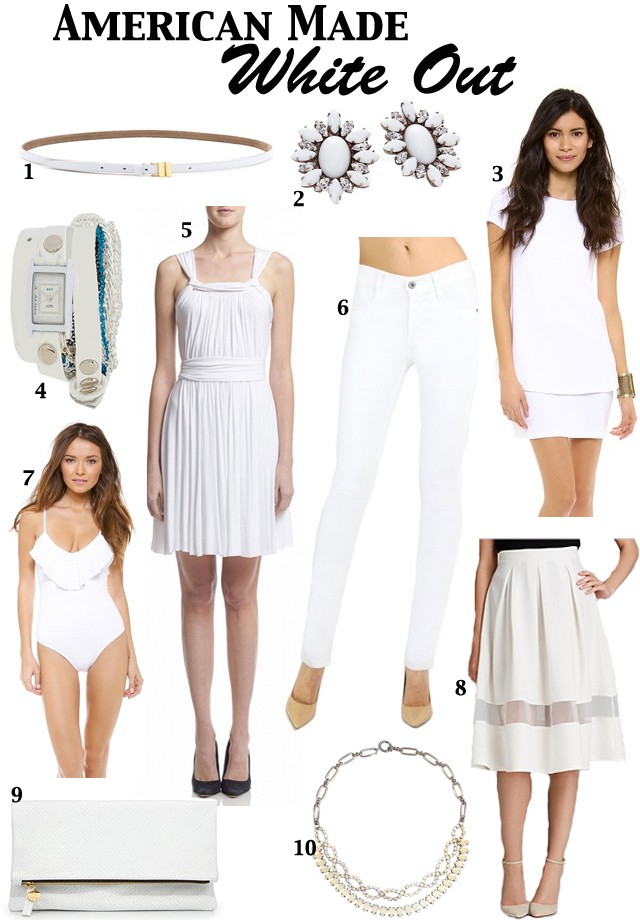 Prepare yourself - the summer whites are coming! Break out the Tide to go bleach pens, the club soda, pick up an extra napkin when eating, and let's rock out some summer whites.
I'll be honest, white clothes completely scare me. I'm kind of a klutz, but I take comfort in knowing that others are as scared of white jeans as I am. However, this is the year that I finally take the plunge and pick up a pair of white jeans, no matter what they do to my heart rate.
And also, where the heck was that Bailey 44 jersey dress when I got married? That baby could have pulled double duty as a rehearsal dinner dress and would have been perfect on the beaches of Brazil!
Are you ready to wear your summer whites? Memorial Day is just around the corner and that means even the most proper of northern ladies can now feel comfortable slipping on all-white outfits without fear of wearing white in the wrong season.