Whenever I so much as linger near the baking aisle at the grocery store the hubs will ask one of two questions, "are you making scones?" or "are you making biscotti?" It must be his former Starbucks barista days coming through and his personal preference is for any type of treat that can be dipped in coffee.
I adapted this
Banana Chocolate Chip Nut Biscotti recipe
with just three small changes and came up with a quick and easy biscotti recipe that I'll definitely be utilizing again and again. First, I omitted the 1/2 cup toasted chopped pecans because I was taking some of this to work and someone at my office has a nut allergen. Instead I added extra chocolate chips to take up the volume of the pecans. I also switched to dark chocolate chips rather than milk chocolate chips because I personally prefer dark chocolate and banana because I find milk chocolate chips are too sweet to pair with bananas.
Finally, here's my secret tip for making biscotti: when you bake the cut pieces the second time, bake them for half of what the recipe states. This will leave you with firm, yet not overly stale biscotti. This batch came out so perfect that one of my co-workers didn't even dip it in coffee to fully enjoy it. And if you've ever had the stale biscotti sold at most coffee shops and airports you know that's saying something!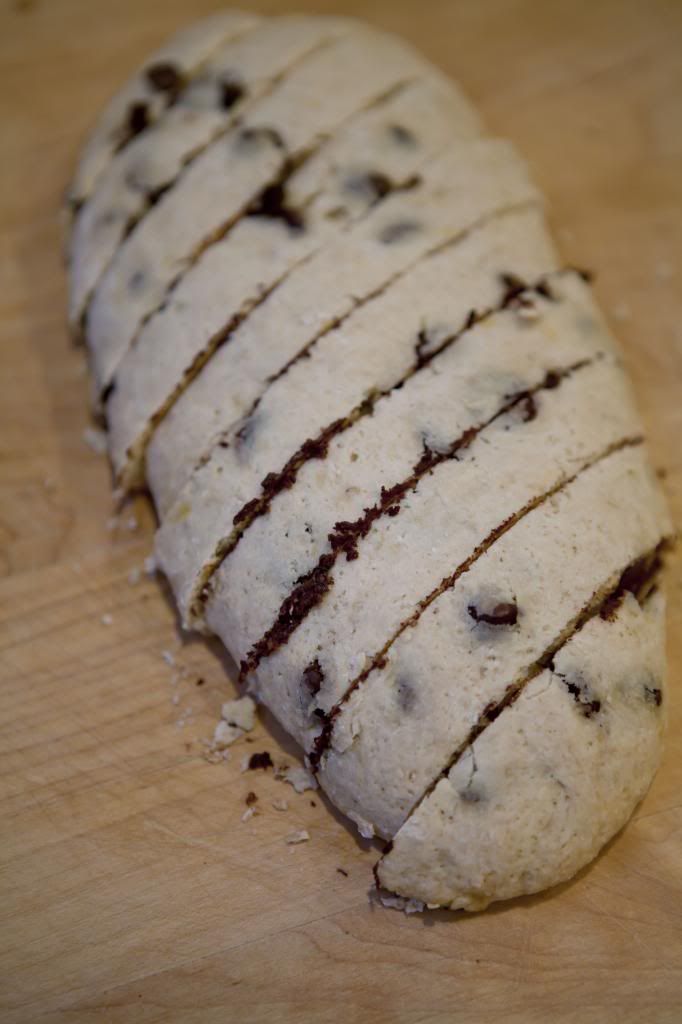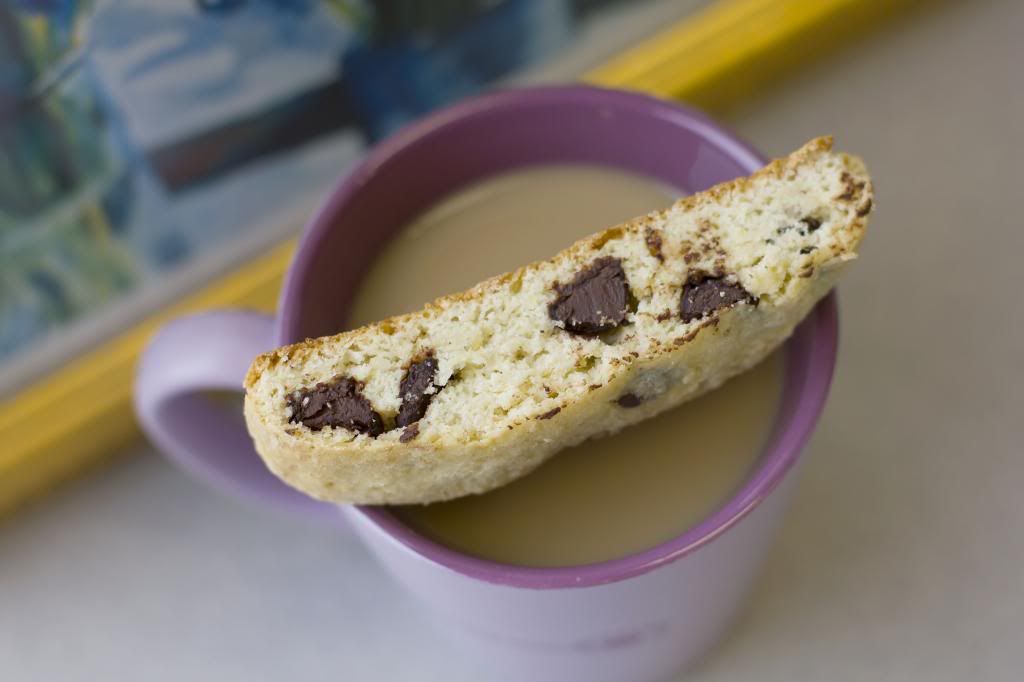 I definitely enjoyed mine with coffee so that option is fully available to you if you make this recipe. The banana also helps to keep this a "softer" biscotti.
What's your favorite biscotti recipe? Even though I plan on making this one again I hope to expand my biscotti horizons. The hubs would certainly appreciate that!