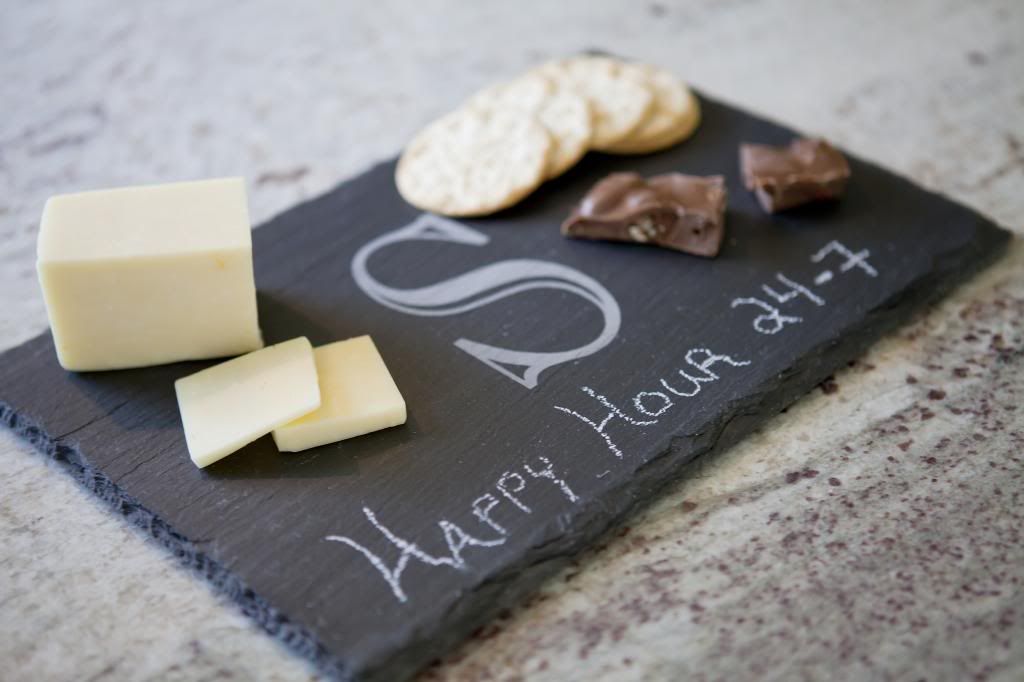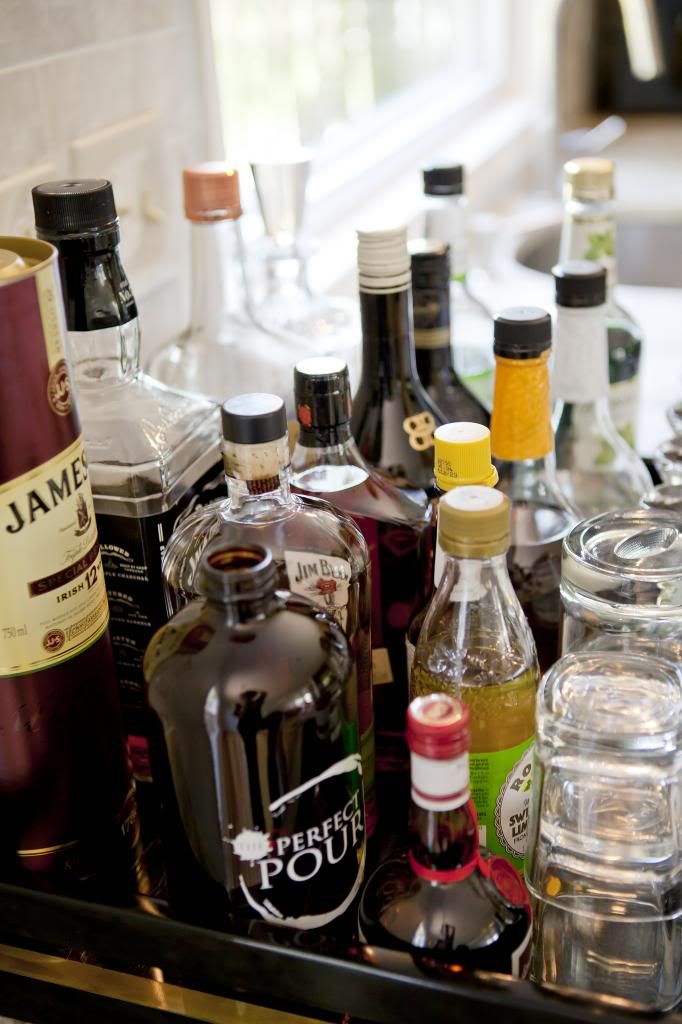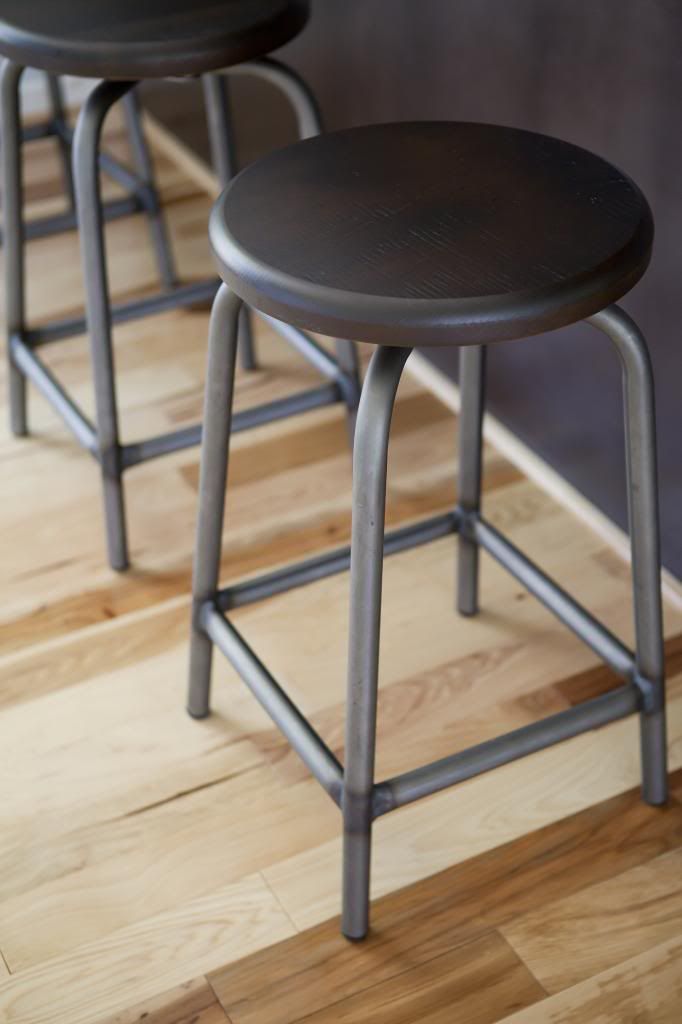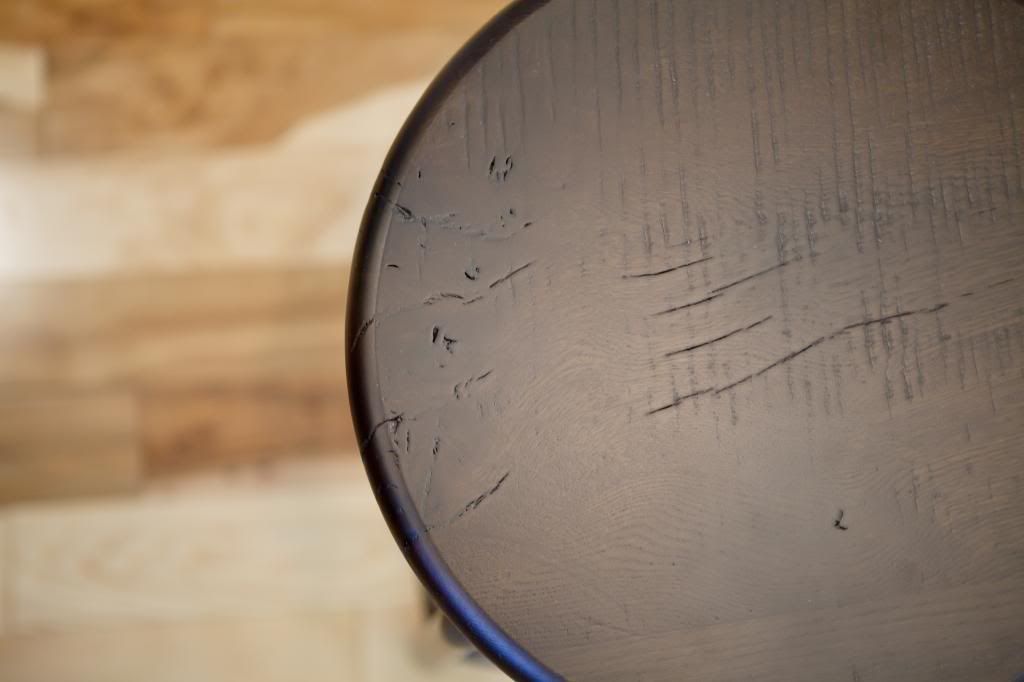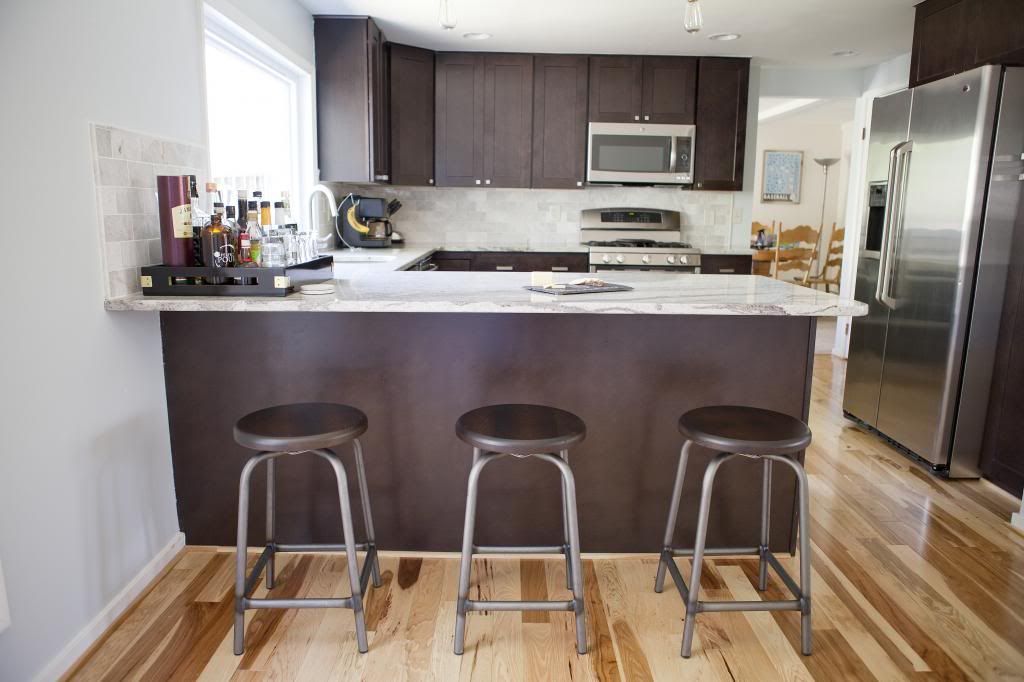 Our little kitchen received a welcomed addition two weeks ago with new barstools. This is one of the reasons I love social media because I put out a cry for help with a few wishlist details for new barstools and the world answered with
American Tribute
. Except our new barstools are more than we could have imagined: American made, inspired by oak whiskey barrels, clean design, solid, rustic materials, and an impressive 600lb weight rating (most stools stop at 250lbs and that doesn't work for some of the guys we love to have over). And the tops spin so there's that as well.
Even before the new stools arrived the hubs and I have been spending as much time possible in our breakfast and bar area. It's so nice to come home from work, take the pups for a walk, and then crack open an adult beverage (or if we're working out then we drink post-work out). The hubs has been making amazing martinis the past few weeks and next week we'll obviously be tossing back a few Mint Juleps.
I know bar carts/trays are all the rage right now. The hubs isn't quite sold on "sparkly straws" just yet so here are our staples:
Cheese Slate:
unknown (
Similar
)
Concrete Coasters:
Pop Chart Labs
32oz Growler:
unknown (
similar
)
Whiskey:
Jack Daniels
Bourbon:
Bullet // Jim Bean Single Barrel //
Vodka:
Tito's
Can anyone recommend their favorite gin? Part of me feels like I need to have one of those, but I don't yet. Finally, if you don't have a 32oz growler yet please go get one. It's the perfect size for two people to enjoy a nice craft beer that is above five percent alcohol by volume. We have quite a few and my hubs usually keeps an empty one in his car just so he can stop on his way home for a fill-up if the mood strikes him.
To read more about American Tribute check out the "Maker's Series"
post on Modestics
.