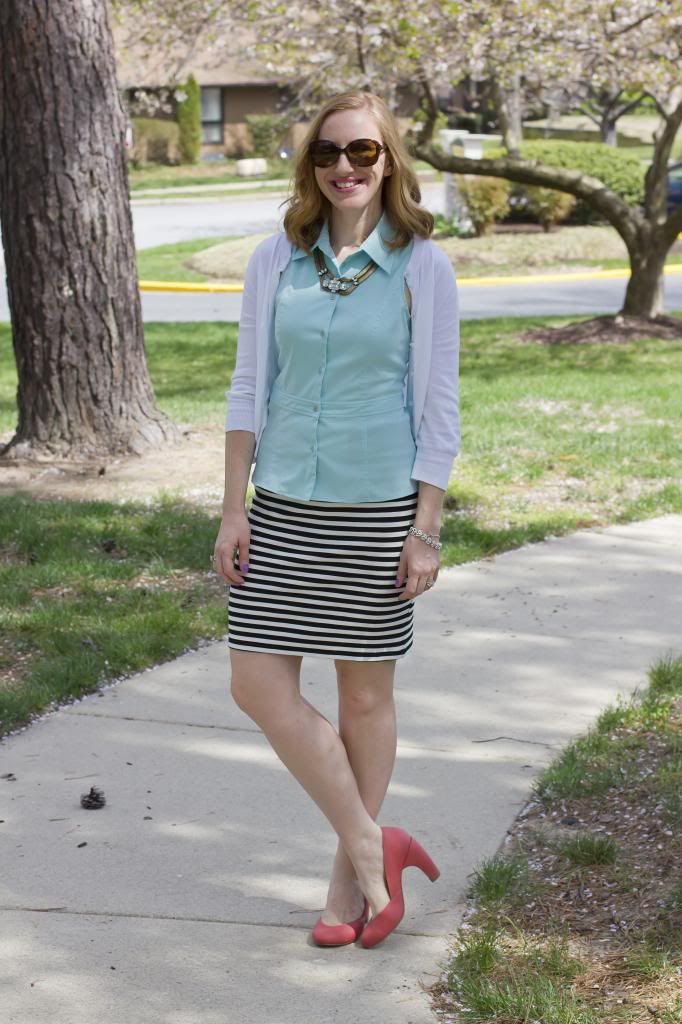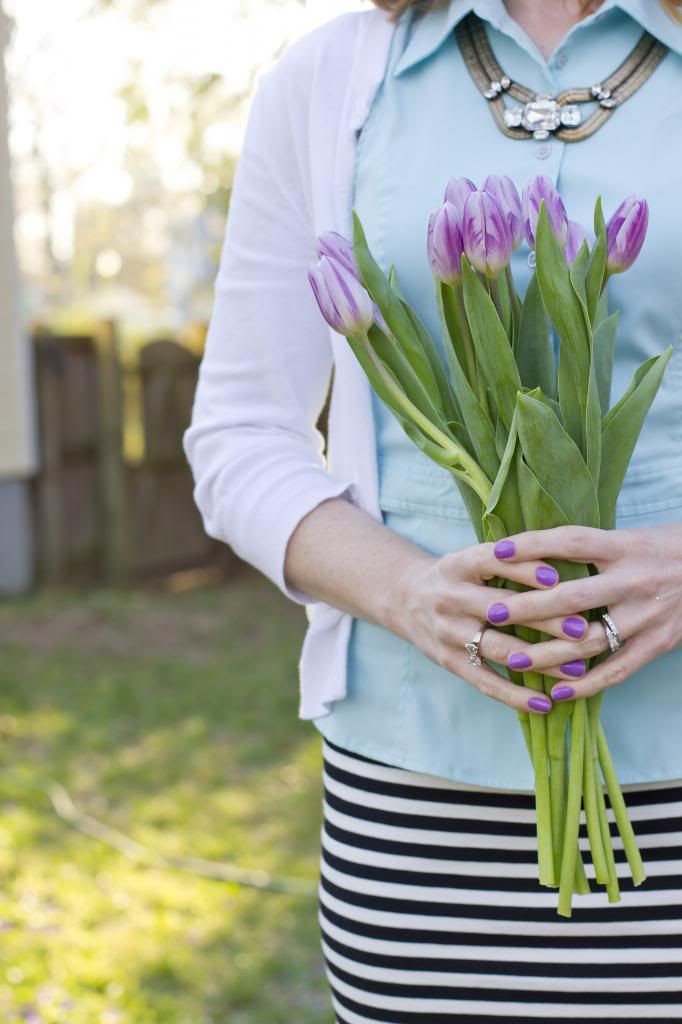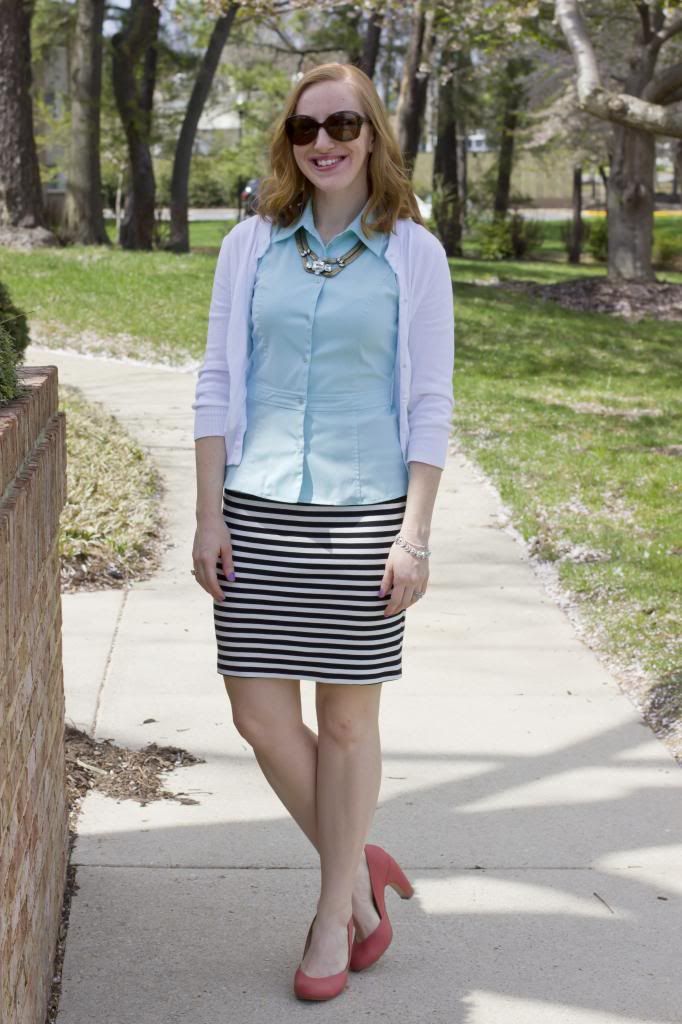 Imported/Unknown: Blouse: gifted & super old Express // Cardigan: old J. Crew
When I was a stubborn, tomboy, child there was one event I hated every year - finding an Easter dress. Mainly, I hated floral patterns and I despised wearing the same dress as my older sister who happened to love pinks and florals. My mom thought it was adorable to dress us alike for major holidays. Also, high holiday masses tended to run long in my church and there were a few times that I almost passed out because I would get so hot being unhappy in a big, stuffy dress.
Yes, the bible taught me that Jesus survived temptation upon temptation in the hot desert for 40 days and yet I could barely hold myself together for a 90 minute service. This is why Jesus is called God by billions and I was called a brat by almost everyone in my family for my childhood antics from time to time. Trust me, I'm much more patient as an adult, although I do always have a bottle of water on me because I'm still prone to overheating.
Thankfully in 2002 my sweet grandmother sent me a sleeveless mint blouse for Easter. Online shopping was still odd to her at the time and she worried that while I was away at college, and without a car, that I wouldn't be able to get an outfit for Easter Sunday. And you know what - I've worn this shirt every Easter Sunday since then. Usually I pack it away and save it only for Easter, but this year I've really been digging pastels, and missing my grandmother, hence why this shirt has been seeing more action than it ever has before.
What's your go-to Easter outfit: pastels or florals? And for those of you who don't celebrate Easter, I understand and mean no disrespect to your beliefs with this post.