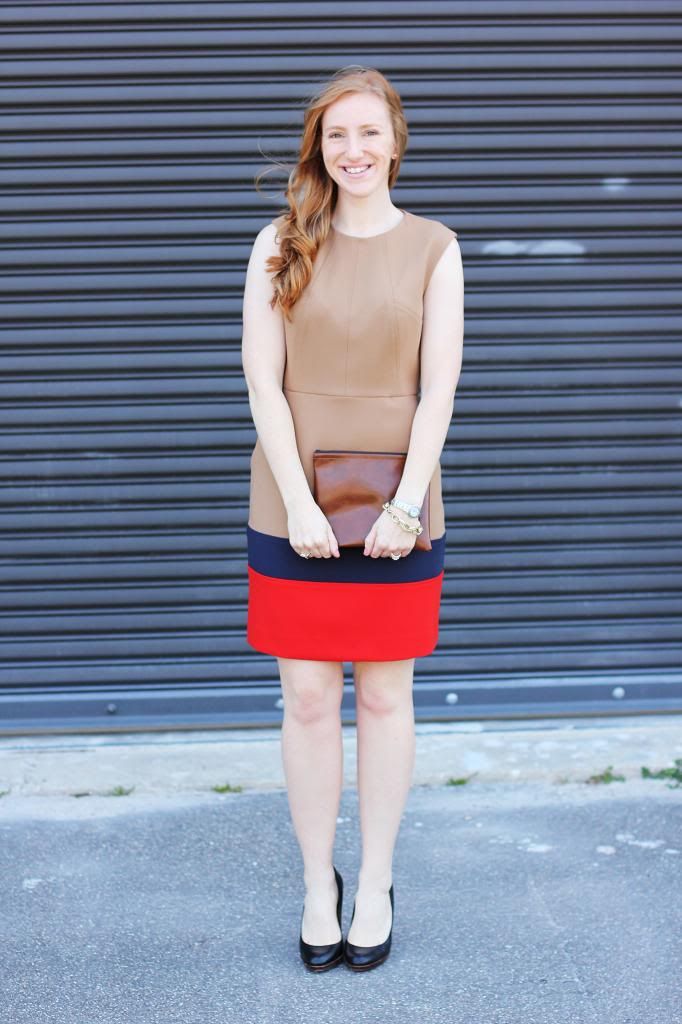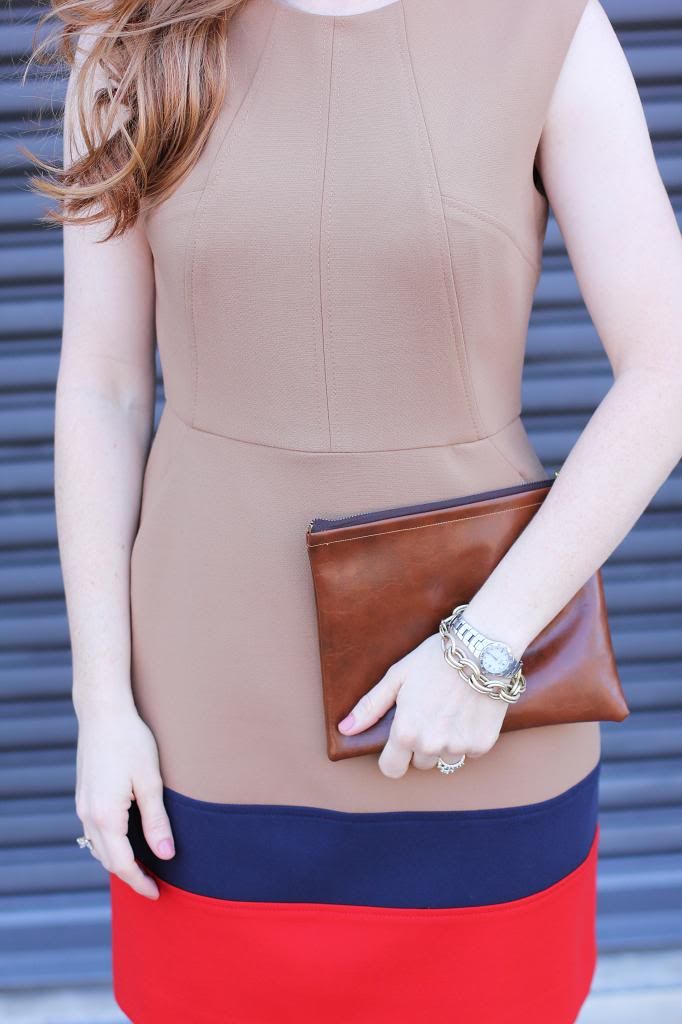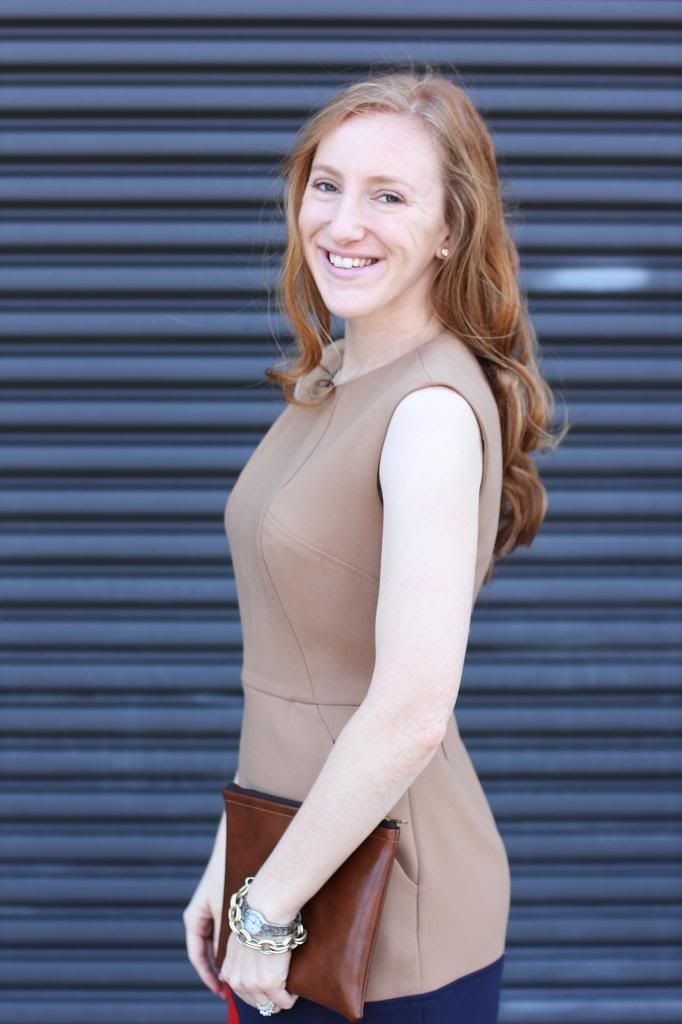 Normally, I shy away from anything with the color red it in. It's safe to say that the colors pink and red have the smallest presence in my closet, yet I continually want to bring in a dash more red. It's just hard being a red head because my red hair clashes with 99.9% of the reds out there. Then I get to thinking - are brunettes banned from browns? Can blondes not wear cream? Why are there so many rules?!?!?!
So when I saw this gorgeous Shoshanna dress on sale at
Neiman Marcus
I went out of my comfort zone and bought it. I'll be completely honest, I wanted it for two reasons: it's made in the USA and has a hint of red. The classic shape, impeccable seams, and colorblock trendiness were just icing on the proverbial cake.
I love that I could have paired this dress with my favorite navy blazer, but instead the higher temperatures let me keep it simple with a clutch I won from
Gigee Marie
. Let's be honest, I'm boarding the bare arms train because I can now do ten pushups (thanks Insanity!).
Yes, I just talked about fashion and muscle definition all in one post. That's how I roll.
Oh, did I mention this dress has pockets? Okay, that's a three point shot for the win!
Back to the fashion rules? Be honest - is this too bright of a red for me? Are certain hair colors categorically excluded from certain fabric colors?