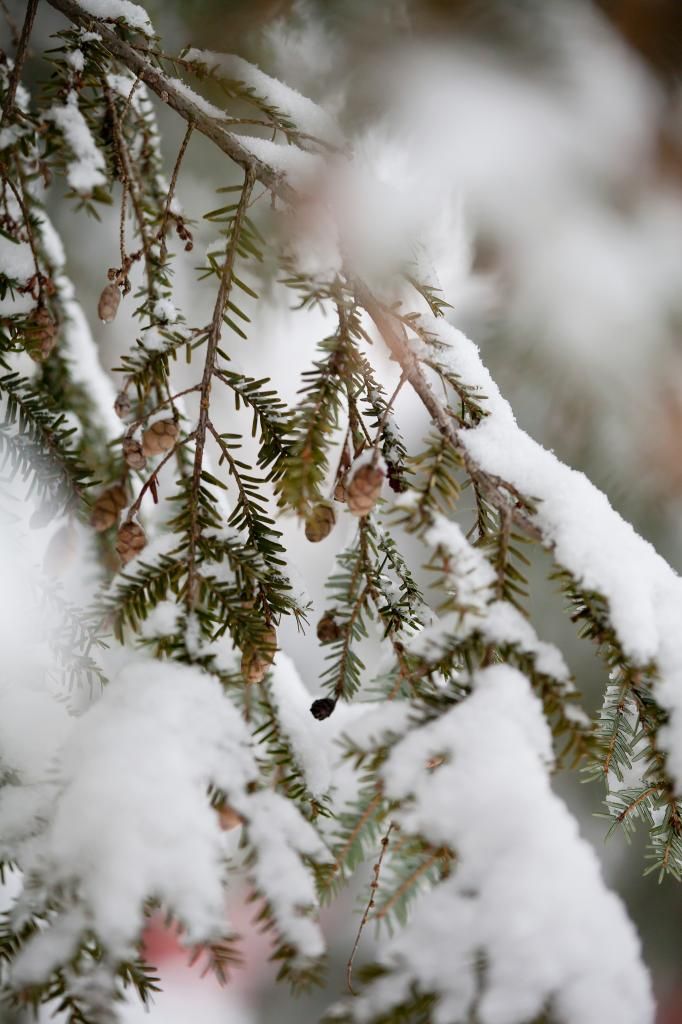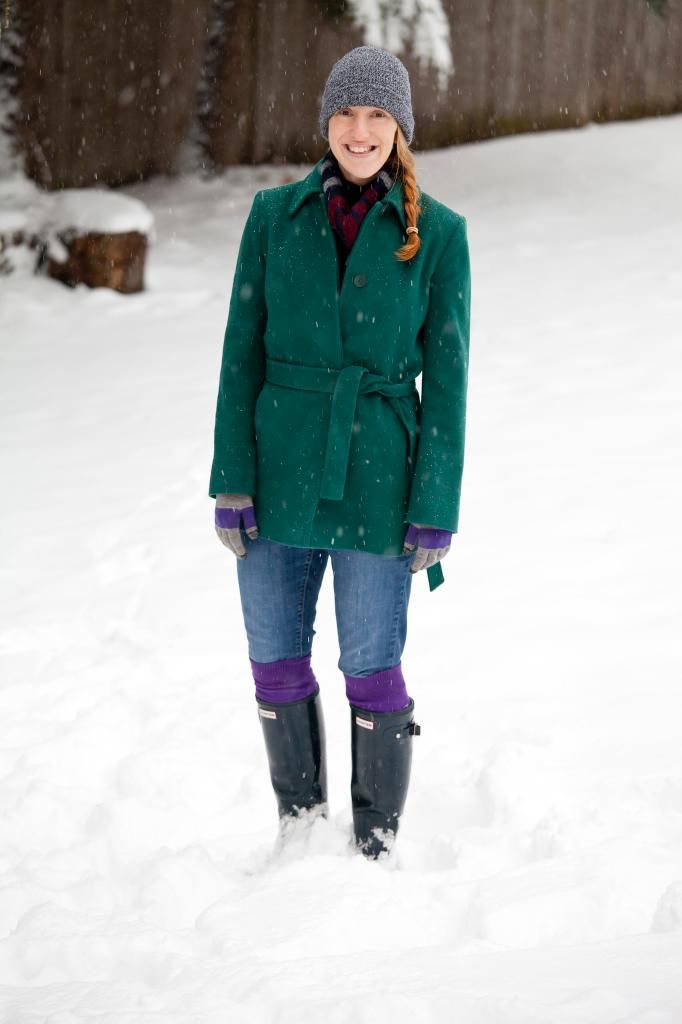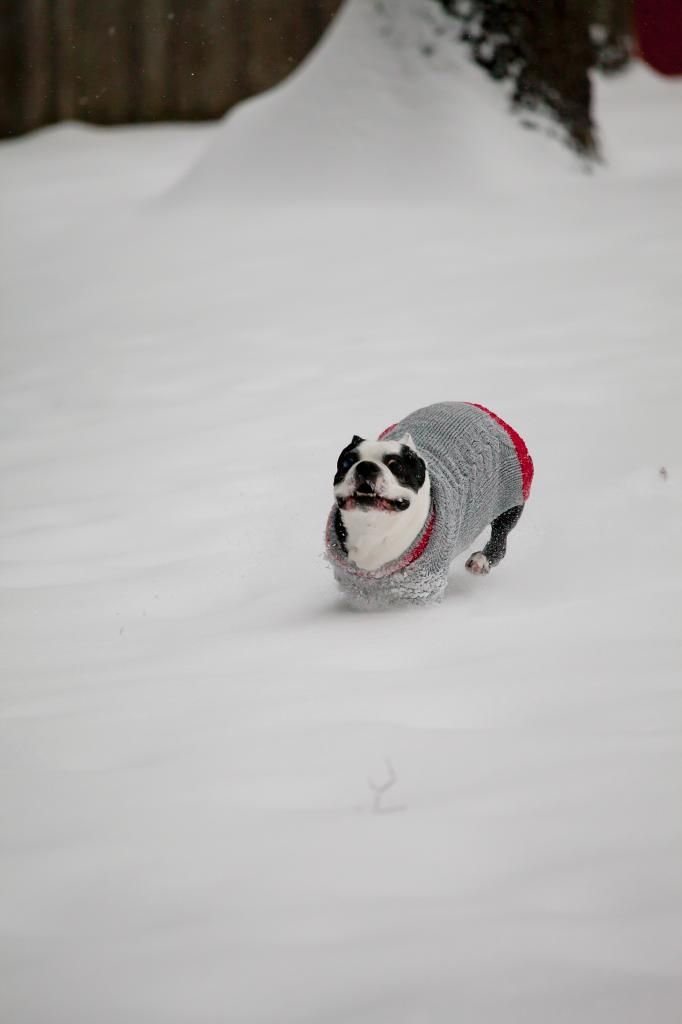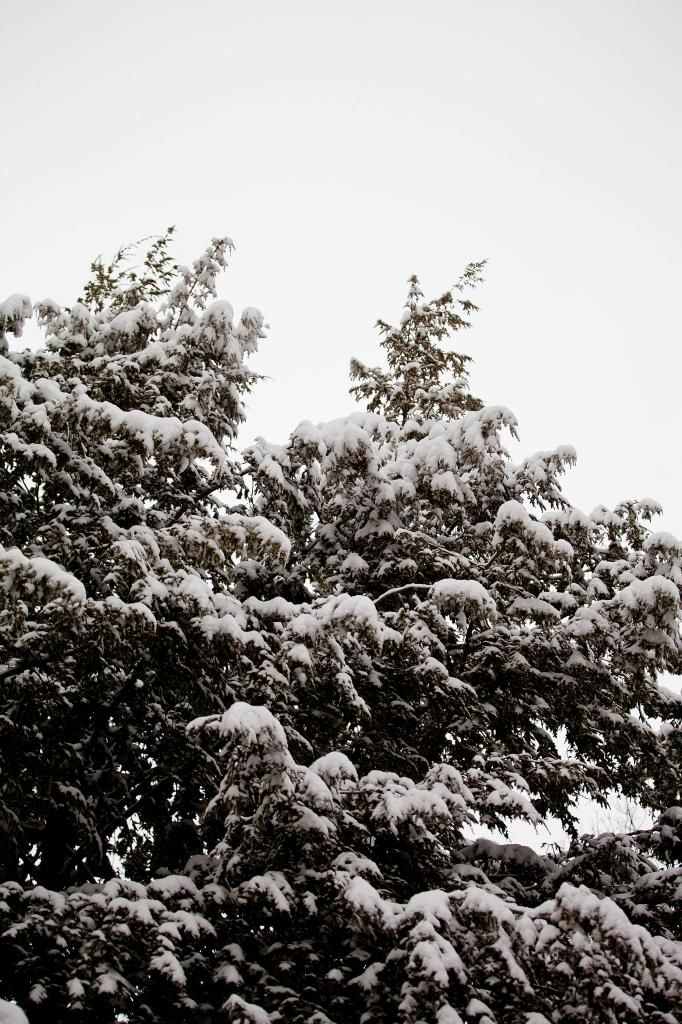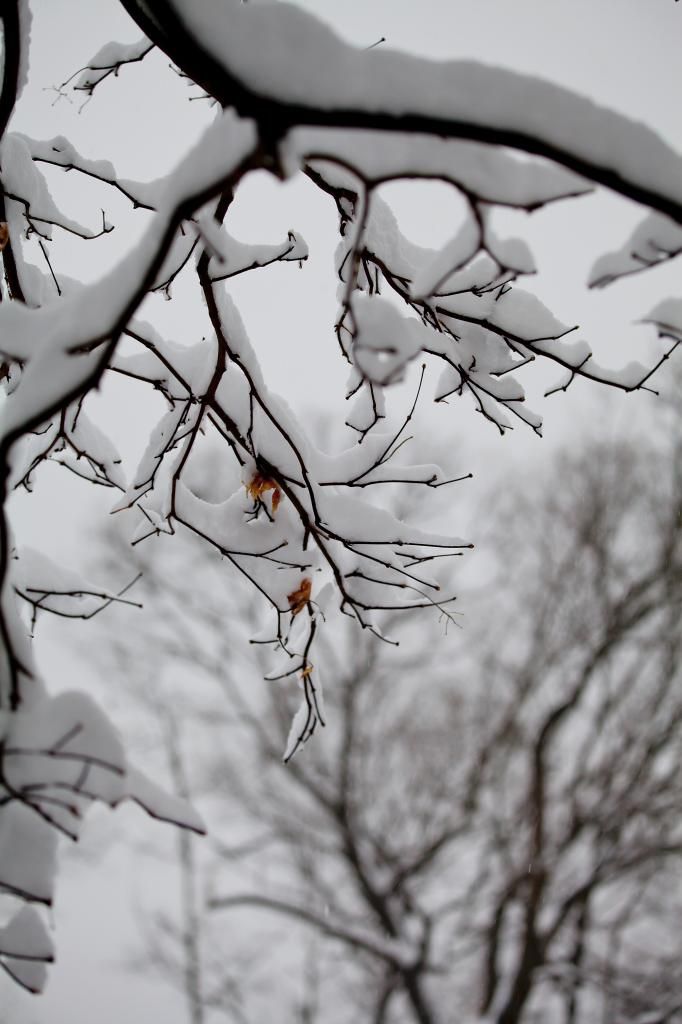 Thursday was one of those quintessential snow days. The sky was gray all day and while the world seemed bright because of all the snow you realized after a few minutes that you hadn't seen the sun all day. The entire world seemed to shut down. Okay, it doesn't hurt matters that the day started off with some amazing challah bread
french toast and coffee
. I can't wait to finish the rest of that loaf of bread this weekend.
Unfortunately, I can't be as rambunctious in the snow this year as I have been in prior years. I had a routine checkup earlier this week for the little one and my doctor joked that, "falling at this point is still more dangerous than drinking and smoking at the same time." She wouldn't clarify the danger order for falling, drinking, and smoking all at separate times. I got her point though, take it easy and don't go too crazy when there is ice and snow underfoot.
Jax is taking one for the team and is fully enjoying playing in the snow for everyone in the family. I can't wait to toss more snow balls out into the yard this weekend and watch him run around liked a crazed pup. And Jewels is most likely looking forward to stealing more of my hot chocolate.
At this point in the calendar I'm ready to be rid of these gray snowy days and I'm looking forward to spring. It's sad to say since I love winter, but I'm ready for this snow storm to be the last of the season.
Stay safe and warm!